Be[In]Crypto Media and CryptoFemale (Turkey) are proud to announce an official media partnership. It combines Be[In]Crypto's media presence and CryptoFemale's' mission to highlight women in the space.
[August 19, 2022] – Be[In]Crypto (BIC), a media company specializing in cryptographic technology, privacy, fintech has announced a new media partnership with CryptoFemale, a social project of GlobalB focused on strengthening the presence of women in Web3.
This media partnership marks the start of a content-based relationship that highlights the work of both parties to push visibility for women in the crypto and blockchain industry. 
Be[In]Crypto will publish official press releases for CryptoFemale, along with additional social endeavors. CryptoFemale will officially highlight BIC as a media partner on their platforms, along with participation in upcoming CryptoFemale events.
Pushing for visibility
In March 2022 BIC launched its first special project campaign #womenincrypto. This initiative sparked a larger movement within the company to highlight the work of women and their impact in Web3. As the project continues to evolve partnerships are crucial to bring the vision to life.
Both BeInCrypto and CryptoFemale stand for acknowledgment of the work of women in the space, as well as creating opportunities for the next generation. 
Together through content, collaboration, and combined communities, both organizations plan to inspire and close traditional gender gaps. 
"Our first goal is to empower women in this sector and to raise their awareness. In this context, we provide free training to women and facilitate processes to ensure that they take part in projects and initiatives that will increase employment opportunities for them. Our other important goal is to increase the number of women in this sector on a global scale," CryptoFemale stated.
Making an impact in Turkey
As an international organization, Be[In]Crypto wants to propel our mission to the furthest corners of the globe. We accomplish this through our regional news coverage and global partnerships – one such region being Turkey.
As a Turkey-based initiative CryptoFemale aims to directly impact women in Turkey interested or already involved in the crypto space.
"We think that the number of women in this sector is still low in Turkey, especially educated women who can integrate into this sector faster. Although we try to carry out effective activities to empower women, our work continues because we have not yet reached all the women who are our target audience." – CryptoFemale
This is only the beginning of the #womenincrypto movement. Stay tuned for future press releases and content on Women in Crypto content, as well as information on events and updates from CryptoFemale.
About CryptoFemale
CryptoFemale is a civil society organization in Turkey founded in 2019 to strengthen the presence of women in the blockchain, crypto, NFT, and metaverse industry. CryptoFemale, which works to ensure equality of opportunity in this sector with the rapidly developing blockchain technology, carries out projects and events on a global scale. 
CryptoFemale also aims to increase the technology literacy level of women and to implement social responsibility projects not only for women but also for girls. CryptoFemale will continue to cooperate with different organizations to increase the awareness of women and girls in this field and to contribute to gender equality.
Disclaimer
All the information contained on our website is published in good faith and for general information purposes only. Any action the reader takes upon the information found on our website is strictly at their own risk.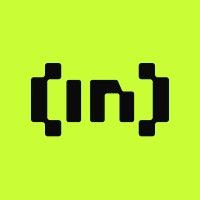 BeInCrypto Team comprises a diverse group of experienced journalists, analysts, and crypto enthusiasts dedicated to delivering the latest news, insights, and analyses in the...
BeInCrypto Team comprises a diverse group of experienced journalists, analysts, and crypto enthusiasts dedicated to delivering the latest news, insights, and analyses in the...
READ FULL BIO
Sponsored Sponsored