At BeInCrypto, we provide regular updates of the most relevant and popular cryptocurrencies and digital assets on the market. Today we are going to do an analysis comparing Bitcoin Cash SV (BSV) and Bitcoin Cash ABC (BCH) on a day in which significant events occurred which can have an effect on price.
On Apr 15, the Binance cryptocurrency exchange announced that it would be delisting Bitcoin SV. CEO of Binance Changpeng Zhao—or CZ as he is called on Crypto Twitter—announced his intention of delisting BSV. The reason involved Craig Wright's feud with @holdanaut on Twitter.
Bitcoin SV is a hard fork from Bitcoin Cash. The movement for the BSV hard fork was spearheaded by Wright—who has often claimed to be Satoshi Nakamoto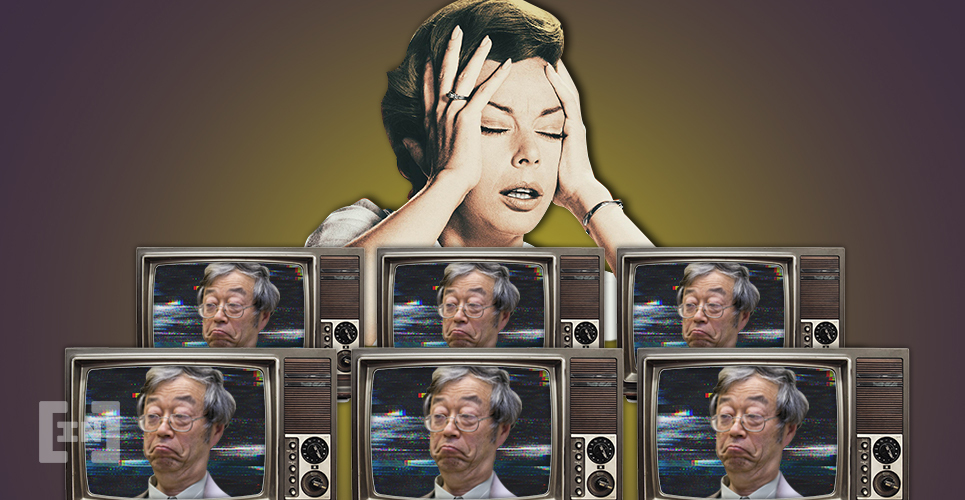 We don't know much about the founder (or founders) of Bitcoin — Satoshi Nakamoto — as he pretty much disappeared... More. The SV in "Bitcoin SV" stands for "Satoshi's Vision."
The identity of Satoshi Nakamoto, however, is still unverified, and even Wikileaks has released evidence to suggest that Wright's claims may be false.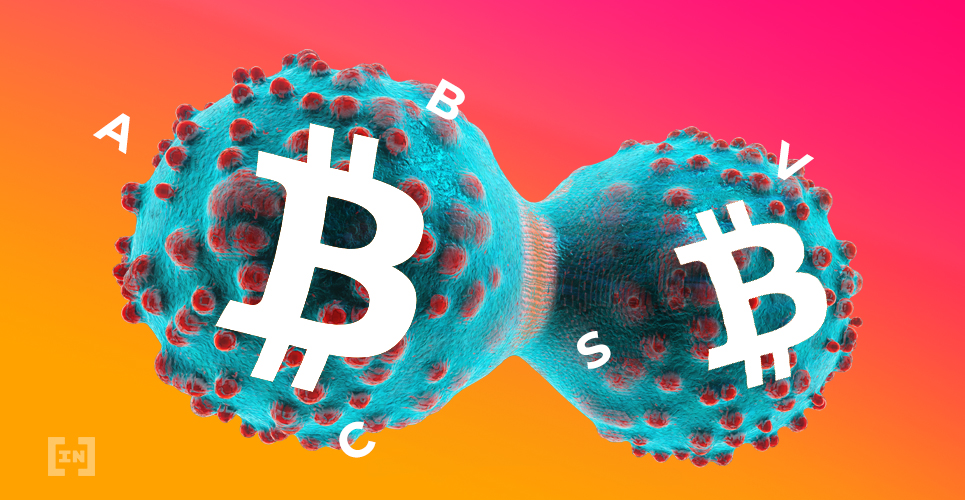 However, it is expected that the delisting of Bitcoin SV from Binance will have negative effects on the cryptocurrency's price. Bitcoin Cash, on the other hand, appears to be experiencing a surge in price
Bitcoin Cash Price Analysis
The price of BCH on Coinbase is analyzed at one-hour intervals from Apr 14 to Apr 15.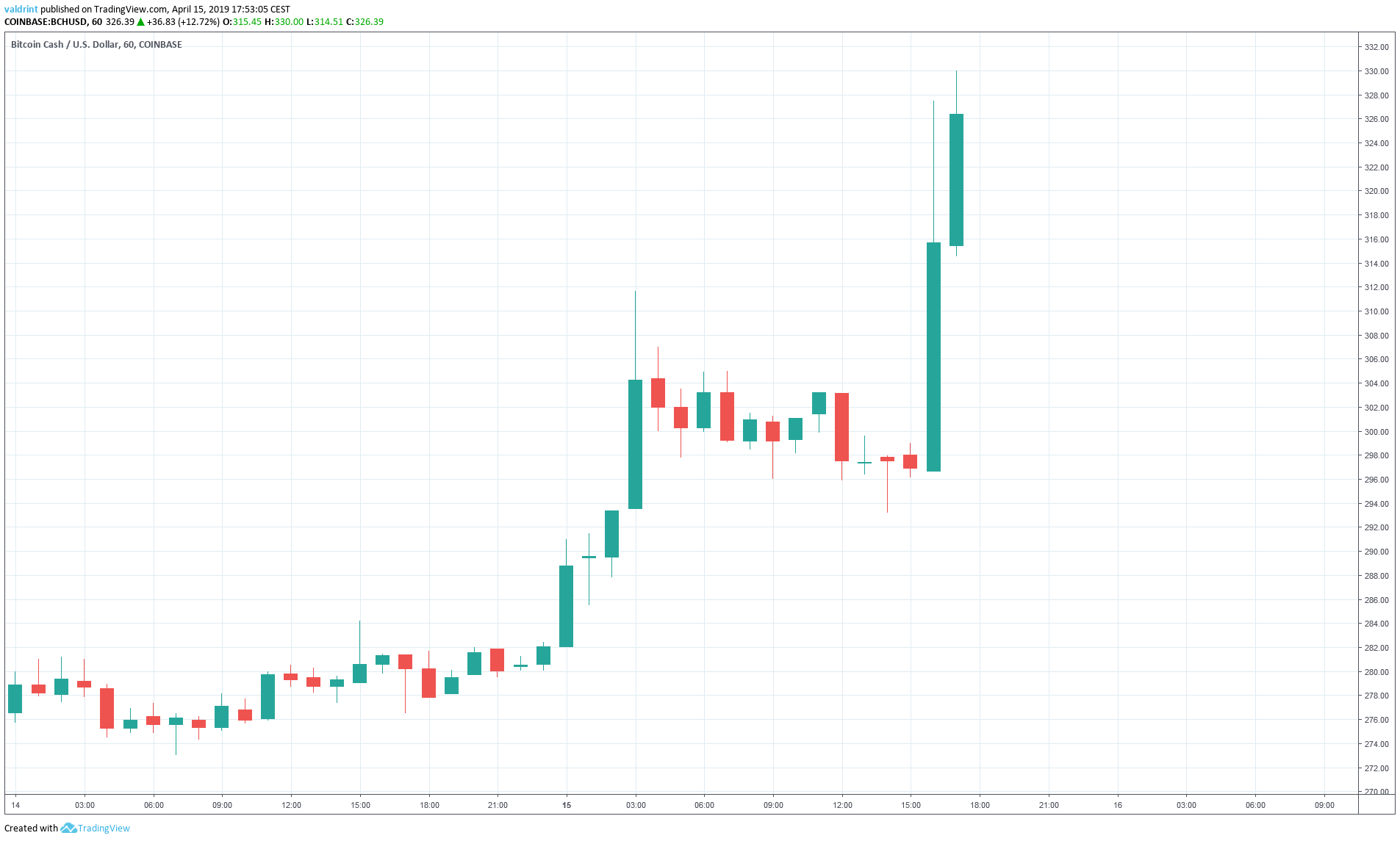 On Apr 14, the price of BCH opened at $276.56. It increased to $300 the next day.
On April 15, 15:00 (UTC+2), the price began a rapid increase, which took it to a high of $330. At the time of writing, it was trading at $327.
Bitcoin SV Price Analysis
The price of BSV on BitFinex is analyzed at one-hour intervals from Apr 14 to Apr 15.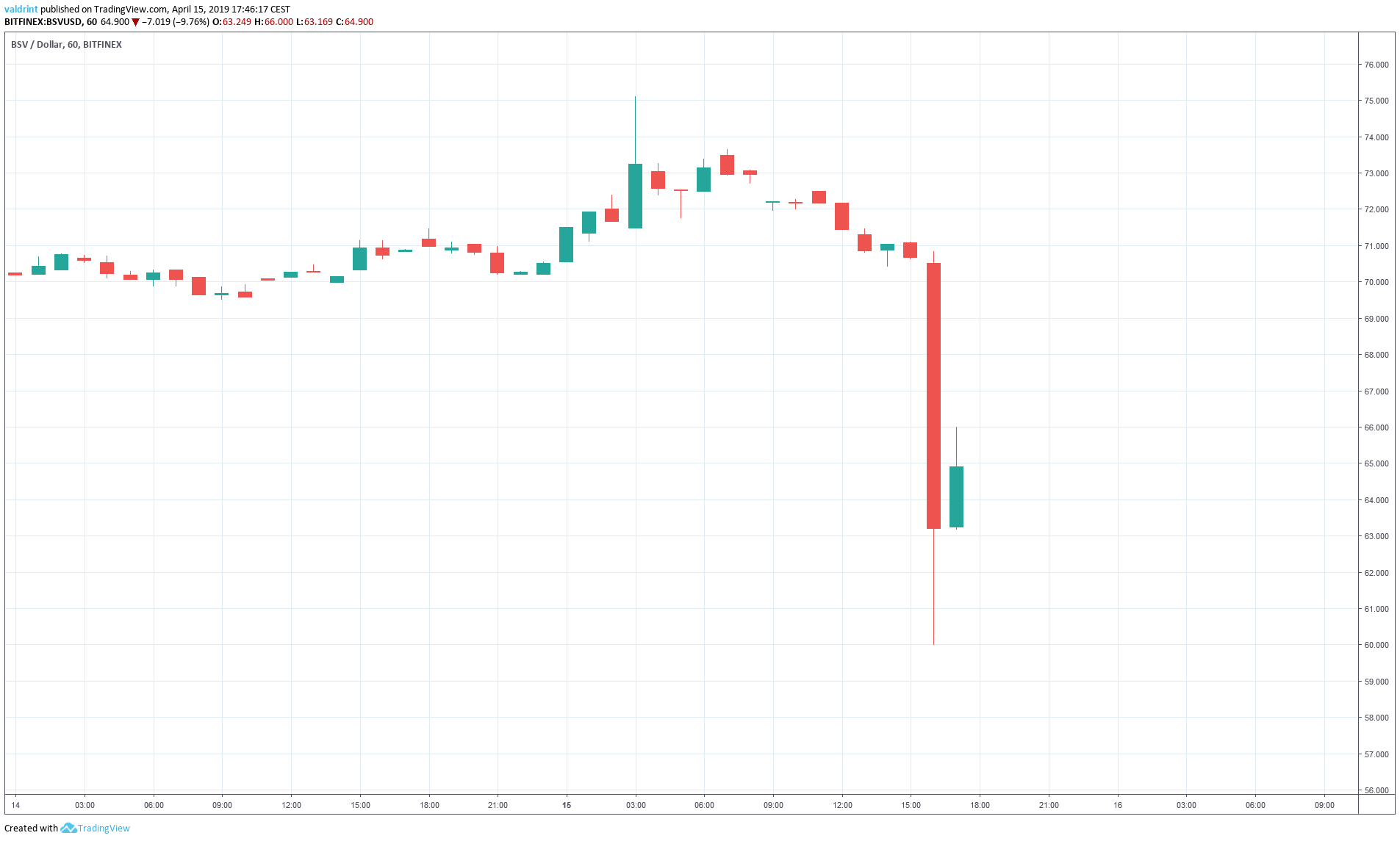 On Apr 14 the price of BSV was opened at $70.20.
It traded around that level until April 15, 15:00 (UTC+2) when a sharp drop took it to a low of $59.96.
At the time of writing, it was trading at $64.60.
Summary of Analysis
On Apr 15, 15:00 (UTC+2), a rapid downward move was initiated by the price of BSV. This is most likely caused by the delisting on Binance.
However, Bitcoin Cash spiked during the same period. It is possible that Bitcoin SV investors may be moving their funds over to Bitcoin Cash.
When Bitcoin Cash SV was first announced, it caused great contention. Bitcoin Cash ABC was announced as an alternative.  After the hard fork, it was unclear which would become the real Bitcoin Cash.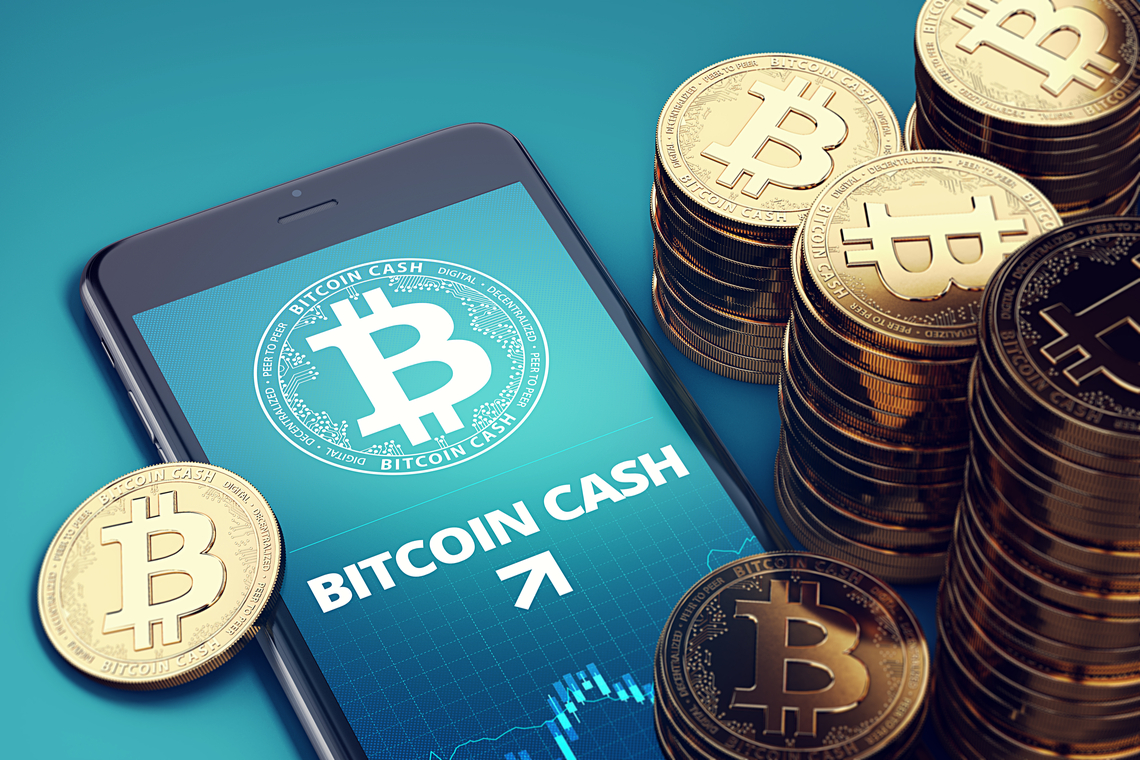 Many exchanges listed Bitcoin Cash ABC and Bitcoin Cash SV as Bitcoin SV. Binance did not. The exchange has maintained the use of the names Bitcoin Cash SV and Bitcoin Cash ABC since that time.
Without Bitcoin SV delisted from Binance, the exchange may finally list Bitcoin Cash ABC as the real Bitcoin Cash.
This could cause Bitcoin SV to fade into greater obsurity. On the other hand, Bitcoin Cash may see continued price gains—at least in the short term.
However, we still believe that long-term price losses are still likely.
To learn more, click on the green button below:
Disclaimer: The contents of this article are not intended as financial advice, and should not be taken as such. BeInCrypto and the author are not responsible for any financial gains or losses made after reading this article. Readers are always encouraged to do their own research before investing in cryptocurrency, as the market is particularly volatile.
---
Do you want to BeInCrypto? Join our Telegram Trading Community for exclusive trading signals, educational content, discussions and project reviews! Images courtesy of Shutterstock, Trading View and Twitter.