BAYC: An NFT platform called Tripsters is giving away NFTs they claim are valued at over $1.3M. You just have to buy one of their NFTs first.
The Tripsters' Bored Ape Giveaway will give four Bored Apes from the original BAYC to four Tripsters owners at selected mint milestones. The winners will be chosen through smart contracts, and the wallet addresses will be selected randomly.
Tripsters is a collection of 10,000 psychedelic mushrooms and toads on the Ethereum Blockchain. You buy a Tripster NFT and then combine it with a BAYC you already own, to make a new, third original NFT. Your original BAYC stays intact and yours, however. Plus, you have a new creation.
At the moment, you have to own a BAYC ape in the first place to use Tripsters.
They say, "Tripsters is revolutionizing the NFT sphere by bringing you the first collection that combines 2 NFTs to create a third unique token. After mint, Tripsters owners receive an airdropped baggie of psychedelic mushrooms or toad venom. If the Tripsters owner owns a Bored Ape, they can enter the Trip Generator Room, where the baggie will be burned, and a new trippy version of their Ape created. The original Ape stays unchanged."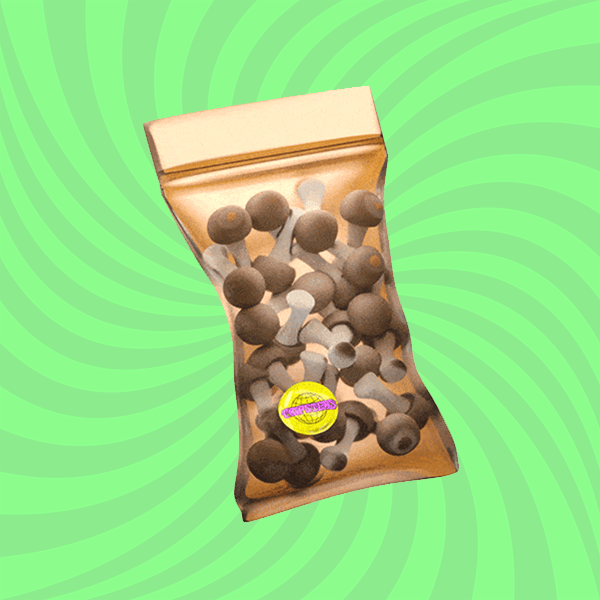 BAYC Giveaway
Tripsters say, "We are giving away 4 Bored Ape Yacht Club NFTs (valued at $1.4 million) to our community. Yes, you read that right. To prove we're 100% serious, we've already purchased the Apes and have them in our wallet waiting to be given away via smart contract in a provably fair and verifiably random drawing. No, you're not tripping; we're dead serious."
They say they will give away an Ape when 2500 Tripsters are minted, when 5000 Tripsters minted, and when 7500 Tripsters minted. Then, at the 10,000 milestone, they will hold the final Ape giveaway. The wallet where the 4 Apes are hanging out, for now, is here.
The platform says that they have retained the services of King and Spalding LLP, a law firm, to ensure that all state and federal laws are followed.
Middleman
The company says that if you are not an owner of a Bored Ape, you can still buy a Tripster. "Your psychedelic is a separate NFT, you can sell it to a Bored Ape owner, and they can use it to trip their ape. Who knew being a middleman was so easy?"

The company says that Tripsters will be compatible with other NFT collections in the future.
The Tripsters community had over 45k followers on Twitter within one week of going live.
They say that in a world exploding with new tokens at every turn, Tripsters has found a brand-new angle. "The concept of interactive NFTs is new in the NFT space and is what sets Tripsters apart as the next must-have token."
It all sounds like buying a BAYC with extra steps. But everything about NFTs is extra steps… so we will watch this space!
Got something to say about BAYC or anything else? Write to us or join the discussion in our Telegram channel.
Disclaimer
All the information contained on our website is published in good faith and for general information purposes only. Any action the reader takes upon the information found on our website is strictly at their own risk.