Bakkt's physically-settled
Bitcoin
futures
continue to be the center of much debate around the institutionalized acceptance of the market-leading cryptocurrency for investors.
Debatably underwhelming
 since their launch, the volume does look to be on the up as this week draws to a close.
Since breaking its all-time high of
224 contractst traded
on October 9, Bakkt's trading volume has tanked substantially to hover closer to under 50 contracts a day — with each contract being worth 1BTC. However, early indications for Friday, October 18, show a bit more excitement and uptick as a forecast from Bakkt Volume Bot has set its sights on 100 BTC being traded for the last day of the week.
∙ Today's volume so far: 13 BTC
∙ Last traded price: $7,895.00
∙ Trading day progress: 13%
∙ Today's forecast: 100 BTC

— Bakkt Volume Bot (@BakktBot) October 18, 2019
Bakkt Disappointment: A Product of Overhyping
Potentially, one of the biggest problems facing Bakkt and its adoption towards the target market of institutionalized investors is the hype it received before launch. Conducted through Intercontinental Exchange-owned (ICE), Bakkt was the doorway to Bitcoin adoption with its regulated offering and, most importantly, physically-settled contracts. Bitcoin futures contracts have been on the rise surrounding the launch of Bakkt.
Binance
and its new platform reached an all-time high of
$700 million
— all with a struggling Bitcoin market. Additionally, CME is going to launch
'options trading'
in 2020, due to demand.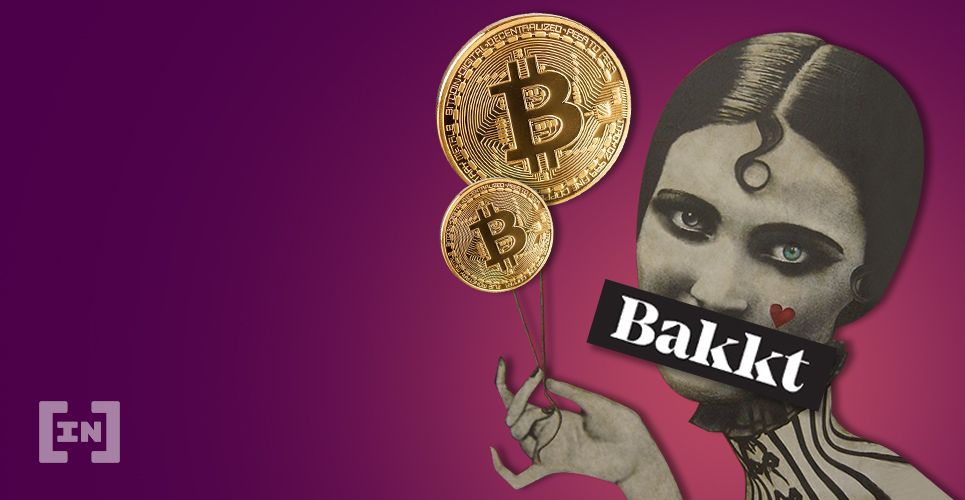 A New Type of Offering
Perhaps it is Bakkt's hyped offering that is the sticking point. Physically-settled contracts are something entirely new for investors and could be the reason the platform is being approached with caution. Economist and trader Alex Krüger outlined this in comparison to the far less intimidating offering from CME.
In finance, 98% of futures are not physically settled as traders do not want to take delivery, even for physically settled contracts.

=> comparing Bakkt with the CME is perfectly fine, particularly so with Bakkt's monthly contract.

— Alex Krüger (@krugermacro) September 24, 2019
However, as one of Krüger's parting thoughts states, "institutions will trickle in." No doubt, this offering from Bakkt is something that is aligned for the future of investing in Bitcoin and, as time goes on, it will surely pick up more steam — with the cryptocurrency space being further normalized and legitimized by ongoing advancements.
Are we giving Bakkt a hard time so early on in its launch — or, has this weaker than expected performance from the regulated platform shown the idea of physically settled contracts is a flop? Let us know your thoughts!
Disclaimer
All the information contained on our website is published in good faith and for general information purposes only. Any action the reader takes upon the information found on our website is strictly at their own risk.