The Bitcoin
futures
exchange Bakkt just hit an all-time high in traded contracts. Yesterday, the exchange had some 224 BTC in volume just a day after it had posted an all-time low of 25 BTC traded.
In the past week, Bakkt was thought to be struggling. After all, its
volume significantly tapered off
as
BeInCrypto
previously reported. Its second week of trading saw its volume flatline to around 50 BTC a day, leading many to wonder whether these so-called 'institutional investors' for Bitcoin even existed at all.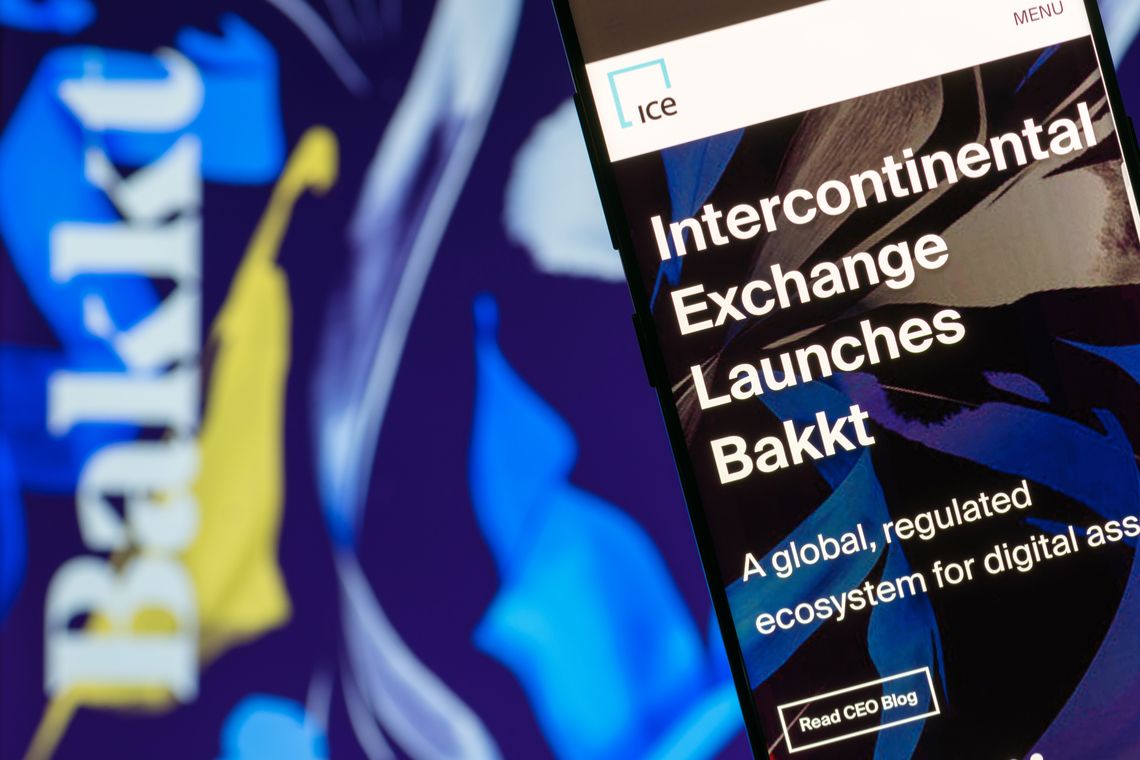 Bakkt's Trading Volume Explodes Alongside Bitcoin's Rise
However, it looks like the exchange is now rebounding in trading volume. On Oct 9, the Bakkt futures exchange posted an all-time high of
224 BTC
of daily traded volume. Just a day before, the exchange posted an abysmal
25 BTC
of daily traded volume, the lowest ever recorded on the exchange. That's a 796% increase essentially overnight.
Daily summary of Wednesday's Bakkt Bitcoin Monthly Futures:

💸 Traded contracts: 224 (+796%) (New ATH 🚀)
📈 Day before: 25
🚀 New all time high: 224

Follow @BakktBot for realtime updates. pic.twitter.com/gd7nu1GndG

— Bakkt Volume Bot (@BakktBot) October 10, 2019
The strange volatility can likely be explained by Bitcoin's own price movements. Bitcoin spiked yesterday considerably to reach the $8,600 price point from $8,200. This jump had a significant impact on Bakkt futures volume which experienced a parallel increase in volume. The price spike seems to have broken Bakkt's down-trending trading volume which previously seemed destined to trend even lower.
A New Trend?
It remains to be seen whether Bakkt can keep up this momentum. Given that the exchange experienced a volume spike largely due to Bitcoin's price breakout, a serious dip could further depress trading volume to what it was previously. So, Bakkt seems to be in uncertain territory and still does not possess a dedicated base of traders. For now, we will have to watch cautiously as trading volume continues to be extremely volatile. From 2018 onwards, the launching of Bakkt was among the most-hyped events in the entire cryptocurrency industry. Thus far, it does not seem to be having much of an impact on price other than the
double-digit drop
it suffered just a day after launch.
Do you think Bakkt can keep up this increase in trading volume? Let us know your thoughts below in the comments. 
Disclaimer
All the information contained on our website is published in good faith and for general information purposes only. Any action the reader takes upon the information found on our website is strictly at their own risk.