It may have taken a few months but it appears as if the institutional interest in Bakkt's physically-settled Bitcoin
futures
contracts has started to really pick up steam. On Friday, the
daily volume hit a new all-time high
of $15.5 million — but early indications today predict $28.6 million on the cards.
Bakkt's volume languished under $2 million in daily volume since its launch in September and halfway through October. However, a sudden boom in the price of Bitcoin appeared to be the catalyst to set things off. On October 23, Bakkt's all-time high more than doubled to 4.8 million. It then crossed over $10 million, two days later. Now, even with Bitcoin's price below $9,000 again, a substantial new all-time high is looming.
Doubling Up
According to Bakkt Volume Bot on Twitter, the expected target for the close of the day is 3285 BTC, with each BTC representing one contract. At current prices, that puts the expected volume for today at a whopping $28,616,948.
∙ Today's volume so far: 813 BTC ($7,083,263)
∙ Last traded price: $8,713
∙ Trading day progress: 17%
∙ Current daily Bakktarget™: 3285 BTC ($28,616,948)

— Bakkt Volume Bot (@BakktBot) November 11, 2019
This is still just a prediction, however — but it is predicated on what has been traded early on in the day already. According to the Twitter Bot, the trading day is only 17 percent through. To put the number of contracts into perspective, Friday's all-time volume high was achieved off the back of 1741 contracts. If the prediction is right at this early stage, this last all-time high will be just 101 contracts short of doubling up, again.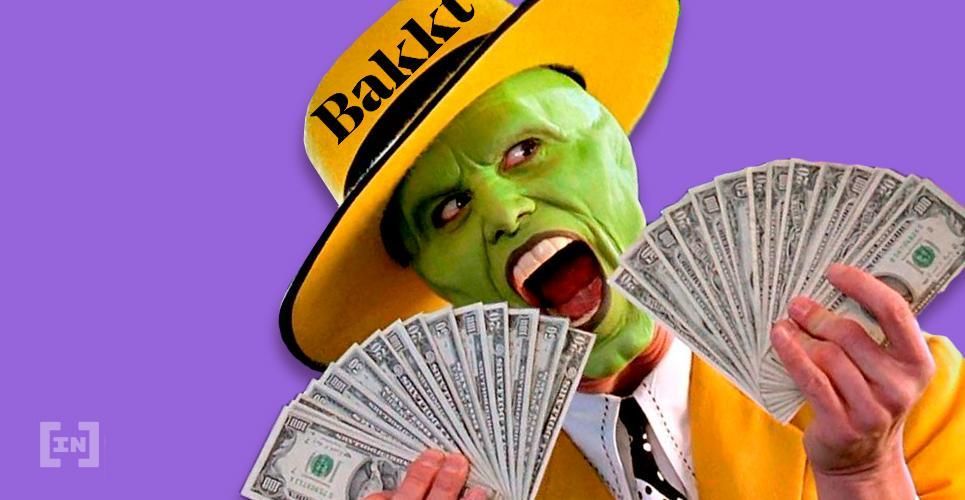 Putting Bakkt Bitcoin Volume It Into Perspective
This is big news for Bakkt and good news for the cryptocurrency community who were hedging the platform to be the door to institutional investors to come flooding in. However, what has become quite apparent with regards to Bitcoin futures trading on institutional platforms is that it is quite hard to read the signs. While Bakkt is currently tearing away and performing relatively well, there has been a substantial dip in the interest at CME — the first Bitcoin futures platform for institutional investors.
While everyone celebrates Bakkt now trading almost 1000 bitcoin a day, CME volumes are back down to 2018 levels.

— Alex Krüger (@krugermacro) November 8, 2019
According to data on Skew, a crypto data analytics site, the number of long contracts
experienced a 300 percent plummet
in open interest on CME. This is puzzling, taking into account the interest over at Bakkt — but it does leave one potentially-flawed explanation open. It could be conceived that the drop in interest at CME is because those investors are now shifting over to physically-settled coins — as many would have hoped when Bakkt was first birthed. However, as Alex Kruger points out, correlation does not imply causation.
No. Bakkt is 4% the size of the CME.

— Alex Krüger (@krugermacro) November 8, 2019
---
Did you know you can trade sign-up to trade Bitcoin and many leading altcoins with a multiplier of up to 100x on a safe and secure exchange with the lowest fees — with only an email address? Well, now you do! Click here to get started on StormGain!
Disclaimer
All the information contained on our website is published in good faith and for general information purposes only. Any action the reader takes upon the information found on our website is strictly at their own risk.