The ongoing rollercoaster that is Bakkt's physically-settled Bitcoin
futures
contracts continues to sway sporadically. The volume of contracts has yet to ignite, as many had predicted before its launch. Ever since
reaching its all-time high
 of 224 contracts traded in one day, it has been in a downward trend.
Bakkt began its trading with a cautious start — which was unexpected after the immense hype surrounding the new institutional tool for investors to bridge the gap into cryptocurrency launched. However, it was expressed by some commentators that it would be a gradual climb. Tom Lee, the co-founder of Fundstrat, expressed his belief in Bakkt bridging the gap for institutional investors.
I am very positive on @Bakkt and it's ability to improve trust with institutions to crypto https://t.co/7icnJp76GE

— Thomas Lee (@fundstrat) September 20, 2019
Cryptocurrency investor Ari Paul also said it would be a gradual process.
Probably a more gradual scale up since it's physical. With CME futures, anyone with the right FCM could immediately trade on launch.

— Ari Paul ⛓️ (@AriDavidPaul) September 22, 2019
However, it has been more of a rocky road than a climb of any sort.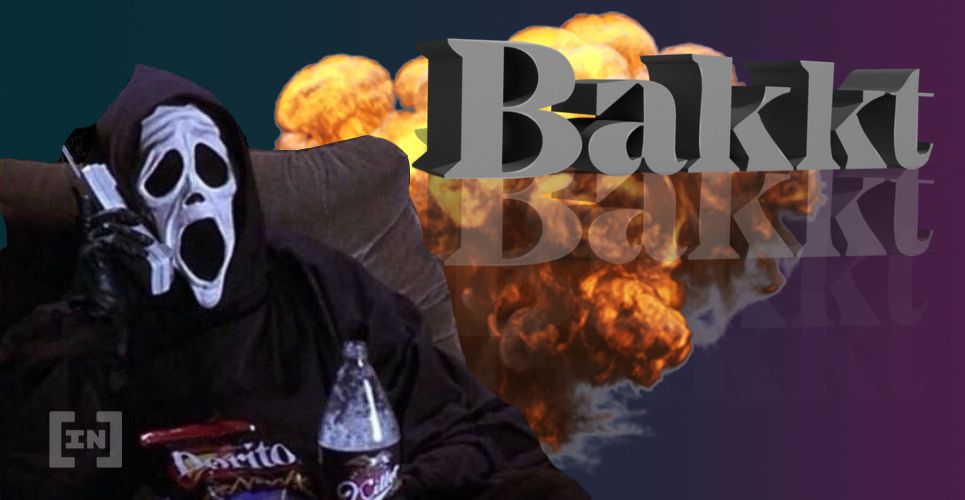 Bitcoin Futures Down in the Dumps
Bakkt reached its all-time high of traded contracts on 
October 10
. It was an especially momentous occasion as the new high was an 800 percent increase from the previous day, which only had 25 Bitcoin traded. There was hope that the sudden spike in contracts on that day would be the catalyst to new interest and more contracts, but it appears that the opposite has happened. The day after the all-time high, Bakkt's contracts closed with 109 being traded — a substantial drop off of 51 percent. Following that, there was even less interest. Only 59 contracts closed, which represented another 46 percent decline. The previous day's trading was also slightly down at 45 contracts traded, although the 
50 contracts
 mark seems to be a pretty constant medium for daily trading. The latest available information from Bakkt's trading volume today paints a really negative picture, as well, with the Bakkt Volume Bot reporting that only two contracts had been traded and that the day was already 40 percent over.
Contracts traded so far today: 2 BTC
Last traded price: $8,282.50
Trading day progress: 40%

— Bakkt Volume Bot (@BakktBot) October 15, 2019
What to Make of Bakkt
This opening month for Bakkt remains a critical one, although a very trepidatious one. Investors are certainly entering the platform and making use of its contracts — which, as physically settled, are very new to non-crypto investors. However, we are yet to see the monthly contracts expire. The performance of these Bakkt users after October will no doubt go a long way in determining the growth and expansion of the platform into the next month.
Do you think Bakkt will be an eventual success? What is holding it back in these early days of trading, or is it simply that it is still early days? Tell us what you think! 
Disclaimer
All the information contained on our website is published in good faith and for general information purposes only. Any action the reader takes upon the information found on our website is strictly at their own risk.