Bakkt, a subsidiary of Intercontinental Exchange (ICE), has again announced that User Acceptance Testing (UAT) will begin for Bitcoin futures in July.
ICE, a Fortune 500 company, owns a number of regulated exchanges and marketplaces, including the New York Stock Exchange.
The announcement continues the long string of delays that the company has faced, dating back to December of last year. The delays have not been clarified, but may well involve regulatory clearance from the Commodity Futures Trading Commission (CFTC).
Today, we're pleased to update you on the launch of bitcoin futures contracts developed by Bakkt in collaboration with ICE Futures U.S. and ICE Clear U.S. https://t.co/8G3YcFbPl2

— Bakkt (@Bakkt) May 13, 2019
Bakkt Announcing — Again
The announcement came via the company's Medium account by CEO Kelly Loeffler. Per an ICE filing with the CFTC, the company hopes to begin offering UAT for users to gain comfort with the platform by July.
'The new bitcoin futures contracts have been shaped by our conversations with stakeholders, and offer unique trading, security and risk management features'
The offering of testing is in line with the company's vision of allowing active traders to help shape the interface. Rather than simply forcing the issue, the company hopes to create a user-friendly platform that caters to cryptocurrency users and traders.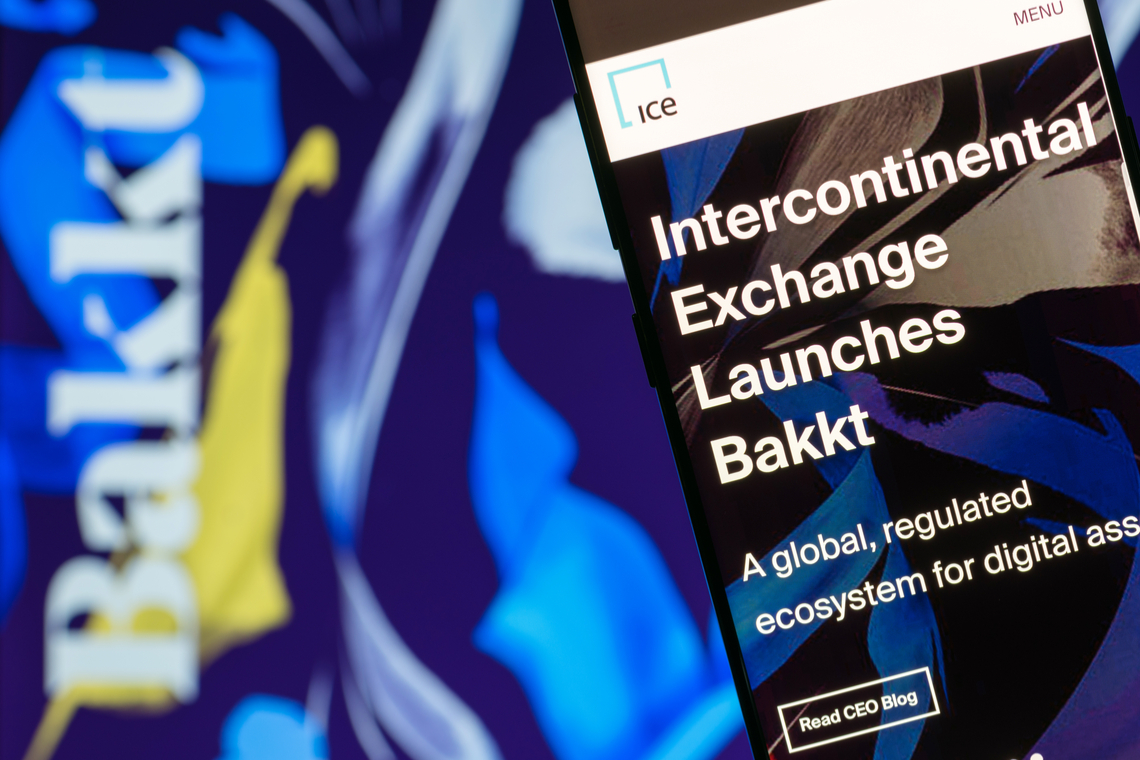 Bakkt-ed Up
The connections to create the futures market will heavily rely on the existing ICE infrastructure. Futures contracts are to be margined by the ICE Clear US subsidiary, and pricing will be derived from physical delivery contacts in the company.
The announcement also included a promise that Bakkt will also contribute $35 million to the clearinghouse risk waterfall — the funds used to cover losses should major futures contracts deleverage unexpectedly. The company hopes that the contribution will help investors see that it has 'skin in the game.'
To Be or Not to Be
While the announcement and the filing with the CFTC are important, doubts remain as to whether the company will follow through.
However, delays have occurred for some time. CFTC compliance is mandatory, and with the recent cancellations and delays from the SEC on Bitcoin ETFs, further postponements may occur. However, the CFTC has already approved Bitcoin futures with other exchanges, so the hope of approval seems strong.
Do you think the Bakkt Bitcoin futures will get the needed CFTC approval, or will another delay be announced shortly? Let us know your thoughts in the comments below!
---
Do you want to BeInCrypto? Join our Telegram Trading Community for exclusive trading signals, educational content, discussions and project reviews! Images courtesy of Shutterstock, Trading View and Twitter.