Data from Coin ATM Radar showed there had been 95 crypto ATMs removed from the worldwide count so far in the new year. Crypto ATM installations in Australia, however, have skyrocketed.
The development is significant, especially when considering regions like El Salvador have vowed to turn the country into a regional crypto powerhouse. There are only 212 ATM crypto ATMs in El Salvador though, making up just 0.5% of the total.
With 219 cryptocurrency ATMs, Australia is just slightly ahead, with a 0.6% share of all crypto ATMs.
This is despite the fact that tighter cryptocurrency regulations in Australia are set to be introduced in 2023.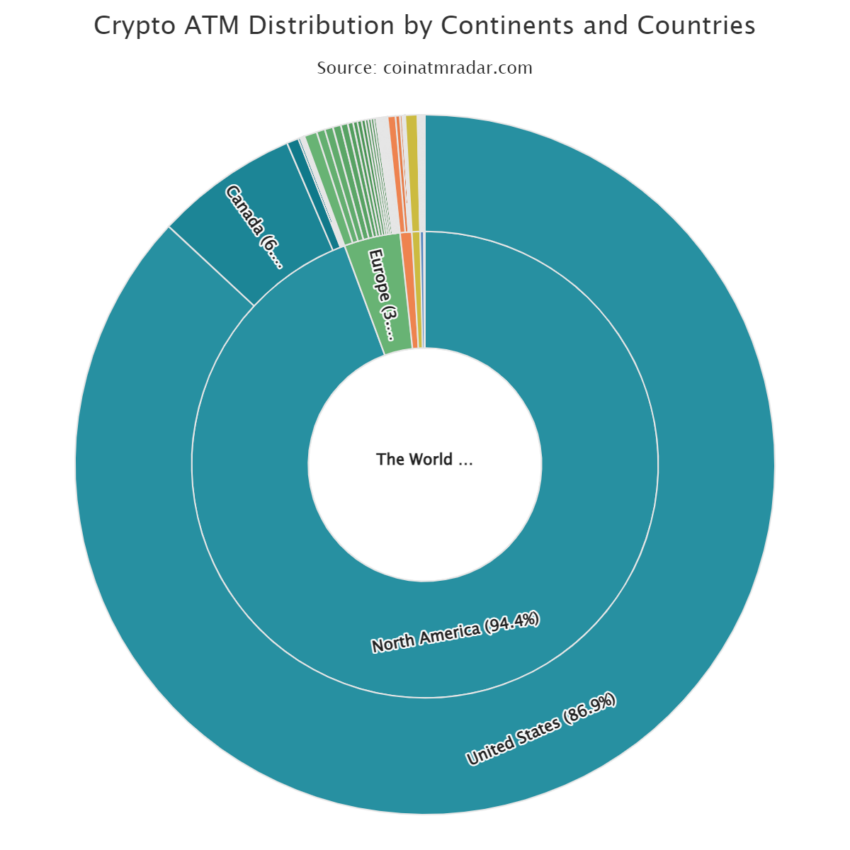 Australia Improves Despite Stricter Regulations
Reports noted Australian Prime Minister Anthony Albanese asserting last month that his administration is improving the regulation of crypto services. Meanwhile, the government is set to publish a consultation paper early in 2023 to determine which digital assets will be subject to legal regulation. Additionally, a new custody and licensing regime could soon make its way. Initial consultations on the country's payments system were rolled out by the government and are open for comments until Feb. 6. Senator Andrew Bragg's September release of the Digital Assets (Market Regulation) Bill 2022 could also decide the direction of the country's crypto policy per experts.
Meanwhile, the Australian Securities and Investments Commission (ASIC) has been making changes to safeguard investor interest. In December, the agency sued the arm of Finder.com for offering unregistered financial services relating to cryptocurrency.
El Salvador Falls Behind in Crypto ATMs
With 33,555 ATMs as of Jan. 1, 2023, the U.S. is in the lead controlling 86.9% of the global crypto ATMs. Canada came in second at 6.6%, while Australia overtook El Salvador's fourth-place spot. With 226 ATM installations, Spain came in third place in 2022.
Meanwhile, El Salvador continues to prioritize the widespread adoption of Bitcoin despite suffering significant portfolio losses during the crypto winters. BeInCrypto recently reported that the country's students are learning about Bitcoin in their classrooms as part of the curriculum. However, even Poland is ahead of El Salvador with crypto ATMs at 222 locations. The latter has hit the sixth spot for the year.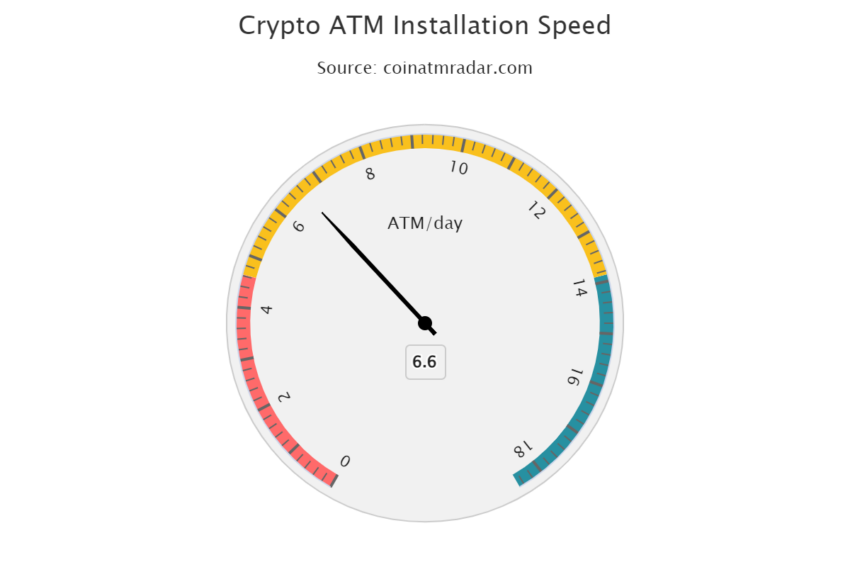 That said, Coin ATM Radar notes that the world is adding 6.6 ATMs daily on average. Europe follows North America in terms of continents, accounting for 3.9% of all crypto ATMs worldwide. Only 0.8% of the global deployments are in Asia.
Disclaimer
BeInCrypto has reached out to company or individual involved in the story to get an official statement about the recent developments, but it has yet to hear back.