According to a recent study published by independent research group Finder, one-in-six of all people in Australia claim ownership of cryptocurrency, in one form or another.
Finder is an independent information resource that aims to inform readers' decision-making in areas such as consumer retail and banking products, in addition to cultural research. 
Additional information provided by the World Bank and backed up by sources such as the United States Census Bureau suggests that the population of Australia in 2020 is approximately 25,687,041. This means that roughly 4,281,173 Australians currently own crypto.
This means that the number of people who own cryptocurrency in Australia exceeds the entire population of Wales in the United Kingdom (3.136 million), twice the population of the Canary Islands (2.207 million), and six times the population of Atlanta, Georgia in the United States (488,800).
Misinformation and misunderstandings?
Published in August this year, the Finder report answers important questions such as 'How many Australians own cryptocurrency?' 'Why are Australians buying cryptocurrency?' and 'Why are some [people] still hesitant?' along with predictions and projections on the future of cryptocurrency both in Australia and internationally.
There are several more interesting facts that we can take away from the most recent Finders report about the state and demography of cryptocurrency knowledge and ownership in the country of Australia.
For example, a lot more men own cryptocurrency than women. Twice as many, in fact. Reasons given by both men and women about why they are skeptical towards the investment is a lack of understanding regarding exactly how you are supposed to buy cryptocurrency. 
A lack of understanding is a key barrier to mainstream cryptocurrency adoption. Other top reasons given for not owning cryptocurrency include volatility and risk, a general preference towards more traditional forms of savings and investments, not knowing "what cryptocurrency is," and finally, the fact that they don't feel it can be used "day-to-day" like with fiat currency.
If proponents of cryptocurrency want to boost adoption rates then they are going to have to find a way of successfully reaching out to these hard-to-reach skeptics and educate them about how cryptocurrency works on not only a functional level but about how it can fit into their everyday lives without complication.
This could come in the form of more user-friendly applications for the purchase or trade of cryptocurrencies, or alternatively, integration into existing applications and merchants which people are familiar with and already trust.
Global crypto adoption rates by country
With one-in-six Australians claiming to own cryptocurrency, this makes the country one of the foremost adopters of crypto in the English-speaking world especially compared to the USA in which only 14% of the population has been reported to own cryptocurrency. Comparatively, in the United Kingdom, almost one-fifth of the population claims to have bought cryptocurrency in the past.
According to data provided by Statista, as of 2020, the countries with the highest adoption rates of cryptocurrency (by the percentage of the population that owns cryptocurrency) are Nigeria (31.9%), Vietnam (21.1%), and the Philippines (19%).
Disclaimer
In adherence to the Trust Project guidelines, BeInCrypto is committed to unbiased, transparent reporting. This news article aims to provide accurate, timely information. However, readers are advised to verify facts independently and consult with a professional before making any decisions based on this content.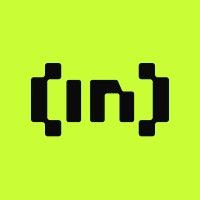 BeInCrypto Team comprises a diverse group of experienced journalists, analysts, and crypto enthusiasts dedicated to delivering the latest news, insights, and analyses in the...
BeInCrypto Team comprises a diverse group of experienced journalists, analysts, and crypto enthusiasts dedicated to delivering the latest news, insights, and analyses in the...
READ FULL BIO
Sponsored Sponsored