After a 20-years, Alfa Romeo resurfaced, launching its 2023 Tonale electric hybrid vehicle, the fourth project from the company since 2014.
The new 2023 Tonale SUV, according to Italy's auto manufacturer, will be the industry's first vehicle that will include NFT and blockchain technology. Each Tonale SUV will be linked to a non-removable token that certifies the vehicle's data on the blockchain.
"Digitization is a key factor in enabling our metamorphosis," said Francesco Calcara, Alfa Romeo's Head of Global Marketing and Communications. "The Tonale is the first car ever to have a blockchain-based non-removable token. NFTs are based on the same distributed information logic that protects your bitcoin. It saves all data on the blockchain."
The benefits will become apparent on resale as the NFT will generate a certificate that could be used to verify that the car has been serviced correctly, leading to a potentially higher resale value.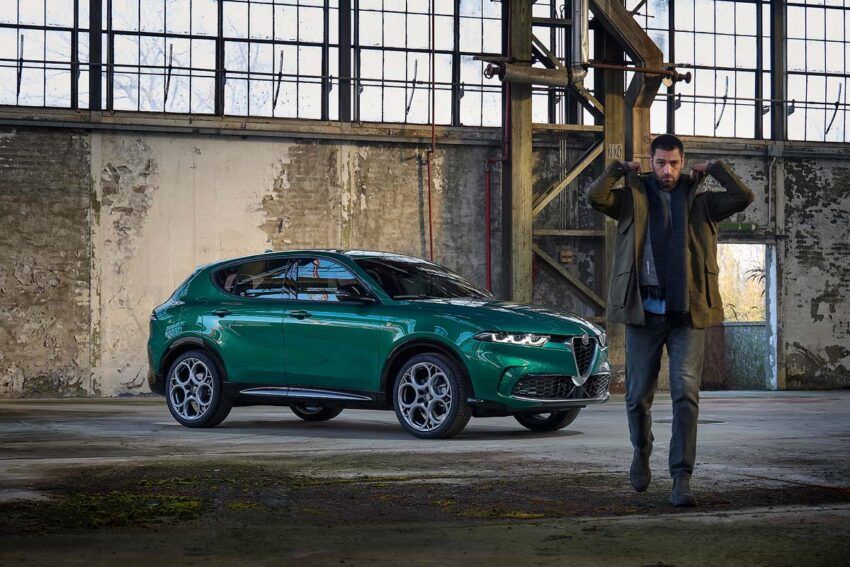 The Tonale, like its big brother the Stelvio, is named after a famous Italian mountain pass and will be available in two electrified versions – a mild hybrid and a plug-in hybrid.
According to Larry Dominique, the head of Tonale's North American operations, the new 2023 vehicle will serve as the end of all of Alfa Romeo vehicles that contain a traditional internal combustion engine. By 2027, Stellantis, which owns Alfa Romeo, says it hopes to exclusively sell EVs.
"Everything from that day forward will be pure BEV," he told CNBC. "By end of 2027…I won't be selling any more internal combustion engine vehicles at all. "The 110-year-old auto manufacturer joins other competing brands that have already entered the world of NFTs. Last month, in collaboration with artist Fabian Oefner, Lamborghini launched the Space Time Memory project, comprising five pairs of both physical and digital art.
The auction closed with lots ranging from $70,000 to $203,000.
And Italian supercar rivals Ferrari recently announced a multi-year partnership with Swiss tech firm Velas Network AG to develop NFT content for the brand.
The partnership opens the doors to a whole new user base for the tech firm: Ferrari has more than 21 million Instagram followers.
What do you think about this subject? Write to us and tell us!
Disclaimer
BeInCrypto has reached out to company or individual involved in the story to get an official statement about the recent developments, but it has yet to hear back.