Bankrupt proprietary trading firm Alameda Research has sued Grayscale for reducing the value of FTX Debtors' shares in its Bitcoin and Ethereum Trusts.
Alameda alleges that the firm reduced the value of the shares of FTX Debtors by 90% by preventing redemption, causing the Trusts to trade at a significant discount to their Net Asset Value.
FTX CEO Hopes to Unlock $250 Million Bitcoin and Ethereum Trusts for Creditors
"Our goal is to unlock value that we believe is currently being suppressed by Grayscale's self-dealing," said John J. Ray III, the bankruptcy expert who oversaw the Enron bankruptcy and now serves as CEO of FTX Trading.
Ray was appointed after the Bahamian exchange and its affiliate hedge fund Alameda Research filed for bankruptcy in November 2022. He hopes to unlock $250 million from Grayscale for FTX creditors and criticized Grayscale's self-interest in preventing redemptions
According to the press release, Grayscale raked about $1.3 billion in management fees for the crypto trusts. Grayscale charges a 2% annual management fee to Grayscale Bitcoin Trust customers.
Investors can only sell shares on the public market after six months. However, the firm also states that "redemptions of shares are not currently authorized."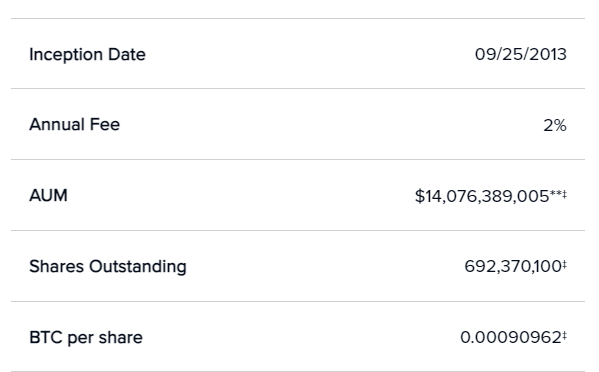 FTX has also filed a lawsuit against Barry Silbert, the CEO of Grayscale's parent company, Digital Currency. Billionaire Cameron Winklevoss accused Silbert and DCG of "bad faith stall tactics" after Grayscale sister company Genesis Global Capital prevented Gemini customers from accessing funds during a liquidity crunch. Genesis is undergoing Chapter 11 bankruptcy.
FTX Will Try to Get as Much Money Back as Possible, Says Lawyer
Crypto lawyer John Deaton, who successfully argued that the SEC should not be allowed oversight over secondary sales of LBRY's LBC token, told BeInCrypto he was one of the few lawyers who predicted that Grayscale would win its case against the SEC, said of the Alameda lawsuit.
"[FTX/John Ray will say] you owe us money because you haven't acted in the best interest of the GBTC shareholders who are on it because your fees are too high. And so they make these claims, and then they hope to settle, make a settlement, and get as much money as they can back," he said in an exclusive interview.
"[John Ray] can file [the lawsuit], and the next thing will be a motion to dismiss it. And if Grayscale loses the motion to dismiss, then it becomes leverage for negotiating a better value for Alameda. If the Alameda accounts you know, are only worth 50% If he can get 60% then that's what he's going to do."
Grayscale Lawyer to Meet SEC in Court
Currently, Grayscale's Bitcoin Trust shares are trading at 45% below the value of the underlying Bitcoin they represent. The Securities and Exchange Commission has rejected Grayscale's attempts to turn GBTC into an exchange-traded fund to close the discount.

The firm has tapped Donald Verilli Jr., a former solicitor-general who served in the Obama administration, to argue that the conversion denial is "arbitrary and capricious."
Grayscale will head to the U.S. Court of Appeals for the District of Columbia Circuit court on March 7, 2023, to argue that the SEC has been inconsistent in allowing bitcoin futures ETFs but not spot Bitcoin ETFs.
"I believe that Grayscale is going to win. I'm one of the few people who have predicted a Grayscale victory. I think that it is arbitrary and capricious. And I think that the SEC should lose that case," Deaton opined.
Michael Sonnenshein, Grayscale's CEO, previously said that the firm would consider a tender offer to buy back outstanding GBTC shares.
Grayscale's parent, the Digital Currency Group, has started selling GBTC shares on the open market to weather the Genesis bankruptcy. U.S. law only allows DCG to sell 1% of the shares on the open market.
BeInCrypto could not reach Grayscale for comment at press time.
For Be[In]Crypto's latest Bitcoin (BTC) analysis, click here.
Disclaimer
In adherence to the Trust Project guidelines, BeInCrypto is committed to unbiased, transparent reporting. This news article aims to provide accurate, timely information. However, readers are advised to verify facts independently and consult with a professional before making any decisions based on this content.