AI art hit the news this week for beating humans in a fine art competition. This has caused a storm of clashing opinions in the art world. And now, there is a new evolution to the skirmish. A graphic novel that features AI-generated art will go on sale next week.
A graphic novel that features artificial intelligence (AI) generated art with mesmerizing pictures has hit virtual newsstands. And, it took only 100 hours to craft.
The subject of AI-generated art has blown the hell up. Anyone who loves the idea of the forthcoming Metaverse is intrigued by the idea of how much of virtual worlds can be created like this. The notion that the Metaverse is even closer than we think using this kind of tech is tantalizing for Metaverse enthusiasts. But for now, the issue is upsetting many people in the art world.
AI Art and Graphic Novels
Author Kevin Hess is a die-hard sci-fi lover. His favorite book is Star Maker by Olaf Stapledon – first published in 1937. The book describes the history of life in the universe and tackles philosophical ideas such as the meaning of life, birth, and death, and unity between civilizations. Hugely popular sci-fi writer Sir Arthur C. Clarke said it was "probably the most powerful work of imagination ever written."
Hess decided to pay homage to his favorite book (which is now off copyright due to its age) and reimagine it as a graphic novel. He used AI-art generation platform Midjourney to create what might be the world's very first fully illustrated novel. Not only is it the first fully illustrated novel… It is the first fully illustrated novel where an AI created the illustrations. And this is where highly skilled artists who have studied their craft for years start to get upset.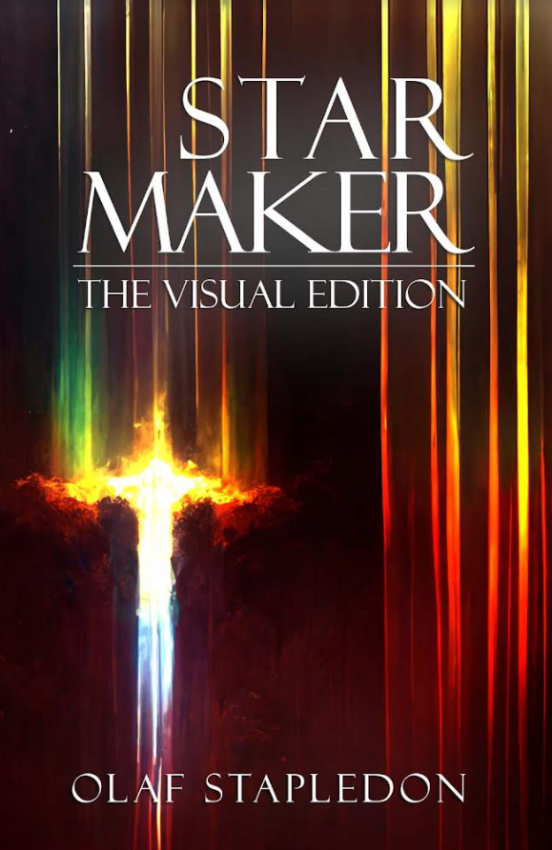 Classic Literature as Graphic Novels
These days, there are many graphic adaptations of famous novels. However, they are not the same as the original novels – they lack the full text of the novel and rely on the art to communicate the missing parts. This is where Hess's book is different.
In total, Hess's graphic novel has 706 fully illustrated pages. Says Hess, "I aimed to bring the visual feel of a graphic novel with a sweeping, epic story to a deserving and somewhat forgotten novel. It is visualized for modern readers in a way that just simply wouldn't have been feasible until just now. Star Maker is my favorite novel by far, and I've been trying to get people to read it for years."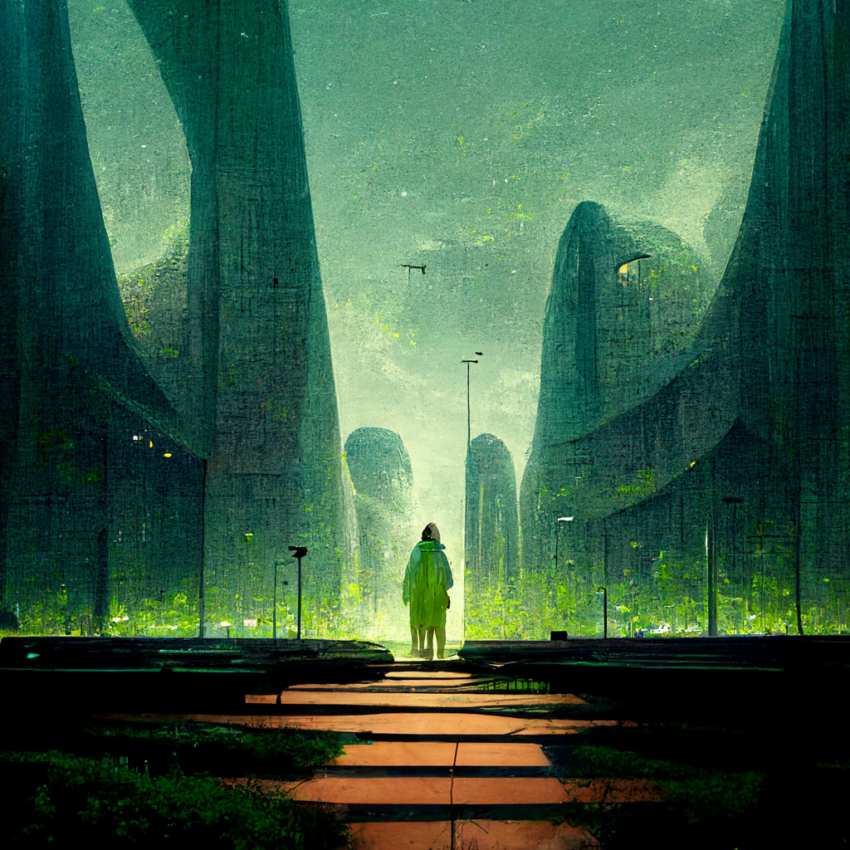 AI Art – Starting Out
Hess has dabbled with AI writing for work purposes, but the first AI art program he ran into was Wombo.ai. He says the pace at which they are improving these art programs is absolutely remarkable.
"It was a really interesting tool, if rudimentary. It was interesting enough to stay on my mind. So, when I saw better quality examples trickle out from projects like Midjourney and Stable Diffusion, I jumped right on it and started fooling around with it."
Hess says everyone has lots of ideas of things they'd like to do, but they lack one critical component. "They would like to be in a band, but they can't play an instrument. Or they'd like to write a novel, but don't have a lot of free time to write. There are a lot of people who want to tell the stories that have been floating around in their heads for years. But they never had the ability to create art that goes along with it. So they are either stuck in the crowded short story market, or they have to find an artist or develop the skills themselves."
AI Art and the Real World
Many people would say that in this case, AI is taking the job of skilled artists. However, this project would be so hugely expensive that it would never have been commissioned in the first place.
Says Hess, "Using traditional art methods, it would be so time-consuming that you'd have a hard time justifying it for anything short of Harry Potter or the Bible. The production costs would be outrageous. Star Maker is kind of a unique book that happens to be exactly the sort of thing that AI art can do very well at the moment. It has lush alien scenery and simple scenes."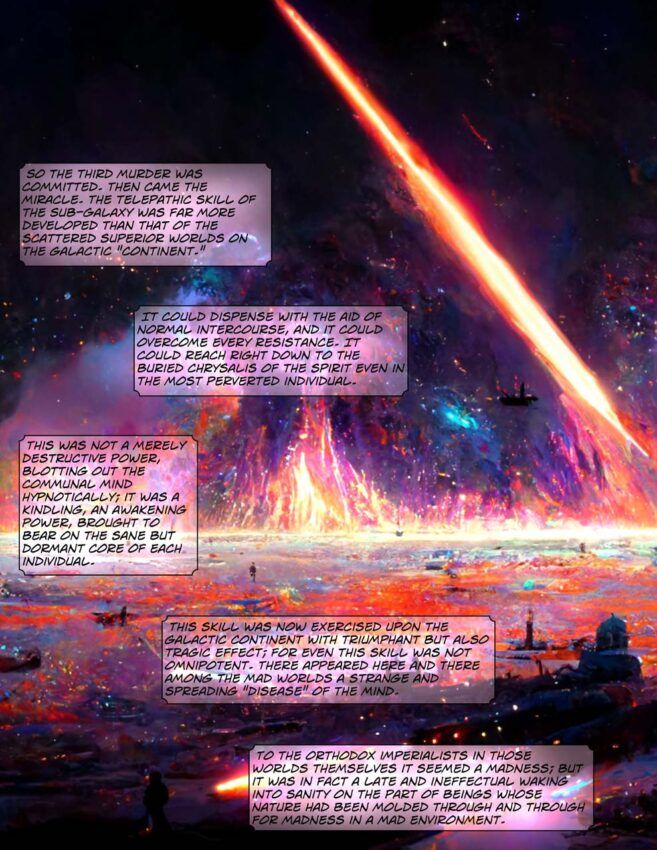 Hess says Midjourney is excellent at some things and still absolutely terrible at others. "It's very difficult to generate action scenes – or human figures at all. You can't create the same character over and over again, and so on. However, Star Maker is an unusual book in several ways. It almost doesn't have a main character – the narrator swiftly becomes a disembodied presence that watches civilizations rise and fall. There are no fight scenes, but lots of philosophical musings and observations. The exact visual details of anything described in the book aren't particularly important except to marvel at. Furthermore, Midjourney happens to have its own art style. It is perfect for the dreamy/otherworldly mood of Star Maker."
Midjourney has quickly become one of the top preferred AI generation tools for making some of the most unique, and high-quality images through the use of artificial intelligence. The company currently has 11 full-time employees. On the company website, the project describes itself as "an independent research lab exploring new mediums of thought and expanding the imaginative powers of the human species."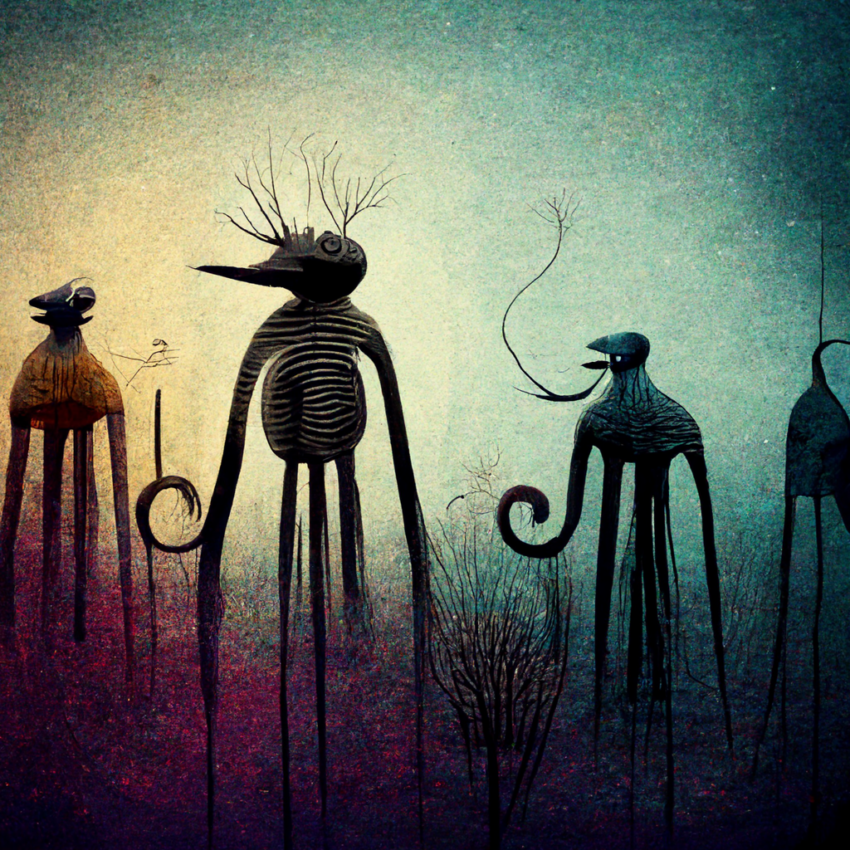 Time
Hess managed to get most of the image generation done in the first six days. The rest of the work for the next week after that was layout, lettering, fixing errors, double-checking, and so on. In all, Hess says it was about 100 hours of work from start to finish.
"AI art at the moment is not good at producing bespoke images of humans doing specific things. So a 40,000 page epic of the Complete Hardy Boys Adventures is just not really going to be as easy as it sounds. If all you need are skyscrapers or cherry blossoms or a teddy bear, and you don't need to see those again, it's great. If you need seventy panels of the same character doing thirty complex actions, you're never going to get there with AI art, right now."
Hess says if Star Maker turns out to be popular enough, he will do Stapledon's next book, and maybe even Dante's Inferno, or the Book of Revelation.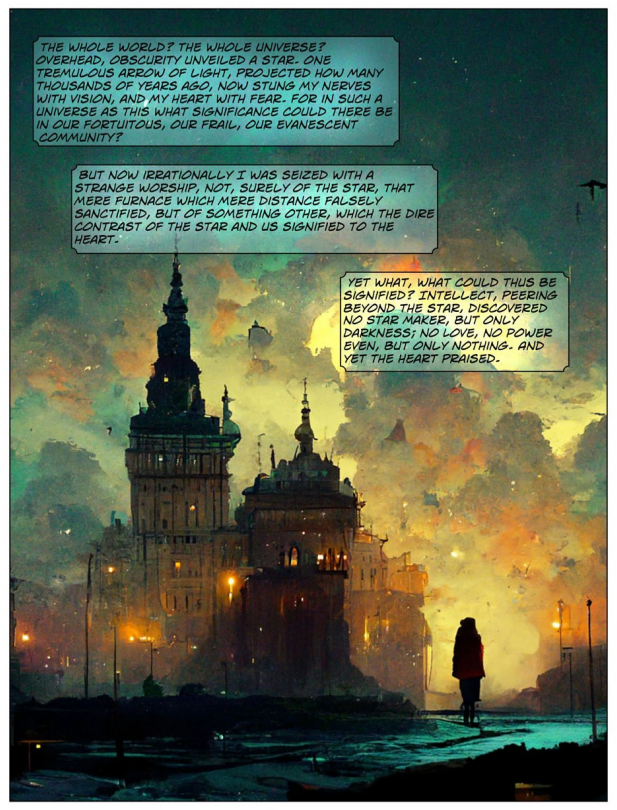 "It's cool to be (potentially) the first in human history to do something specific, and a fully illustrated full-length novel is a lot more significant than a Guinness World Record for stacking Solo cups on your chin."
Kevin Hess's version of Star Maker will be available on Google Play and Amazon on September 17.
Got something to say about AI-created art or anything else? Join the discussion in our Telegram channel. You can also catch us on Tik Tok, Facebook, or Twitter.
Disclaimer
Following the Trust Project guidelines, this feature article presents opinions and perspectives from industry experts or individuals. BeInCrypto is dedicated to transparent reporting, but the views expressed in this article do not necessarily reflect those of BeInCrypto or its staff. Readers should verify information independently and consult with a professional before making decisions based on this content.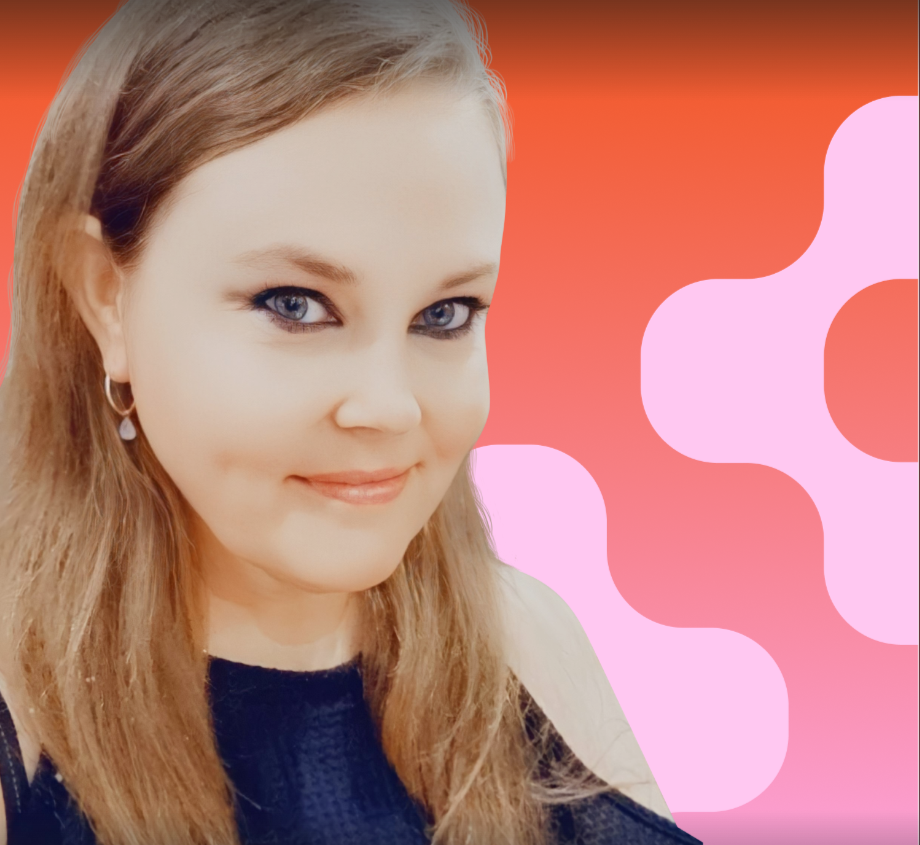 Nicole Buckler has been working as an editor and journalist for over 25 years, writing from Sydney, Melbourne, Taipei, London, and Dublin. She now writes from the Gold Coast in...
Nicole Buckler has been working as an editor and journalist for over 25 years, writing from Sydney, Melbourne, Taipei, London, and Dublin. She now writes from the Gold Coast in...
READ FULL BIO
Sponsored Sponsored