AI art has caused one of the newest controversies in the aesthetics world. And there's nothing more exciting than a new art concept that upsets people for the right reasons.
Update 05 October: AI art enthusiasts are now using their favorite song lyrics to create art.
Update 29 Sept. 19:30UTC: Popular AI art generator DALL-E has announced that it no longer has a waitlist, allowing anyone to sign-up and make use of one of the most popular AI art generators currently available.
Jason Allen is an American game designer. Constantly knee-deep in code, it was obvious to him that he could generate art using Artificial Intelligence (AI).
By using a platform called Midjourney, he created his masterpieces, by telling an AI exactly how he wanted his piece to look. With three favorites, he entered his art into the Colorado State Fair fine arts competition.
Allen told the local publication, called the Chieftain, "I wanted to make a statement using artificial intelligence artwork. I feel like I accomplished that, and I'm not going to apologize for it."
His work is stunning, there's no getting around it. The works range from ethereal extraterrestrial moonscapes to opulent opera scenes, on a more impressive scale than Beeple's wildly overpriced NFTs.
And of course, the issue has gone viral on socials. Some commentators are having an absolute meltdown, while others are in awe of the newest step in the world of art.
AI Art Winner
Of the three works Allen submitted, the winner is called Théâtre D'opéra Spatial. It is haunting and beautiful and absolutely has the vibe of a metaverse-like world. It is everything that is possible of our collective future.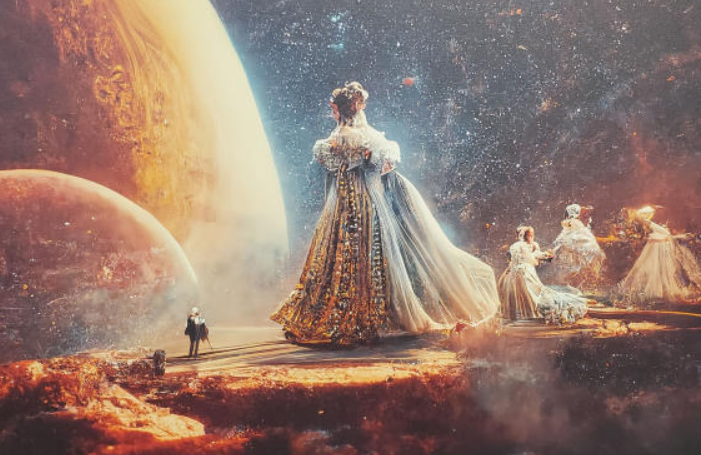 It is the guidelines of the competition that people have a problem with. According to the fine print, digital art is "artistic practice that uses digital technology as part of the creative or presentation process."
Allen said he made no secret of the fact that he generated the art with Midjourney.
The judges, Cal Duran and Dagny McKinley, said afterwards to the Chieftain that they were "not aware Allen's artwork was crafted with AI, but that wouldn't have changed their judgement."
The judges told the local paper that they were more concerned with "how the art tells a story, how it invokes spirit" and they think that piece did that. "Even as this controversy is coming out, it's still invoking that, it's still causing an uproar. That in itself is kind of remarkable."
Midjourney is a tool that uses verbal descriptions to paint a picture. Allen says after he made the image, he touched it up with photoshop.
What the Critics Say
Richard Fitzwilliams is a film and art critic. He said, "Let's look at the winning painting. Jason Allen put in three pieces. Théâtre D'opéra Spatial is actually a mesmerizing work. What it reminds me of is the paintings of symbolist artist Gustave Moreau, who in fact had quite a considerable influence on the Impressionists. It's part Game of Thrones, part Star Wars and part sort of a faux medieval tableau. And also if you look at the coloring, there are echoes and indeed the artist mentions this, that the city was inspired by Leonardo. So this is a thing of beauty."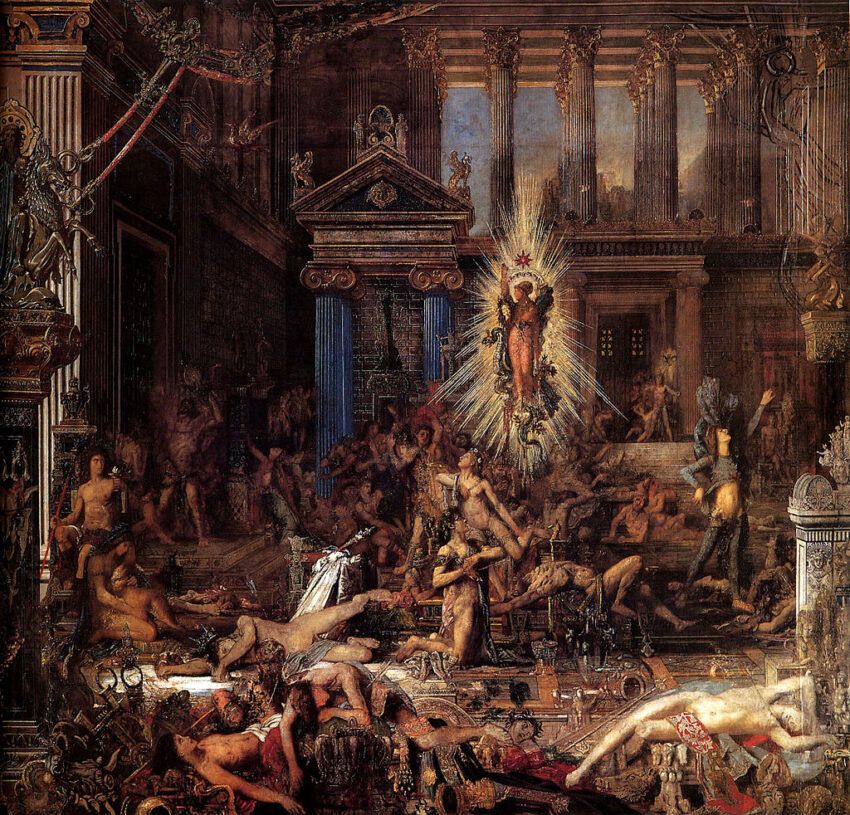 Fitzwilliams went on to say that he thinks the problem is the shock. But, once artists get over that they'll be able to adjust. "There is a human input needed into this. Jason Allen said that he put some 80 hours into it. So that is, I think very important to stress. When there are new movements in art, one could choose either the Impressionists or the Cubists or the Surrealists, it always disturbs and shocks a few people. Sometimes a very large number of people! It is one of art's purposes."
Social Media Reactions
Of course, Twitter is the place to go to see people shocked by new ideas try to cancel them in pure panic.
However, some on the social media platform defended the work of the AI art.
Many however were positive about art that was helped along by AI.
The positive sentiment that did come from all this, gives us the feeling that perhaps we are ready for the Metaverse. It's a brave new world, so let's keep watching.
Got something to say about AI art or anything else? Write to us or join the discussion in our Telegram channel. You can also catch us on Tik Tok, Facebook, or Twitter.
Disclaimer
Following the Trust Project guidelines, this feature article presents opinions and perspectives from industry experts or individuals. BeInCrypto is dedicated to transparent reporting, but the views expressed in this article do not necessarily reflect those of BeInCrypto or its staff. Readers should verify information independently and consult with a professional before making decisions based on this content.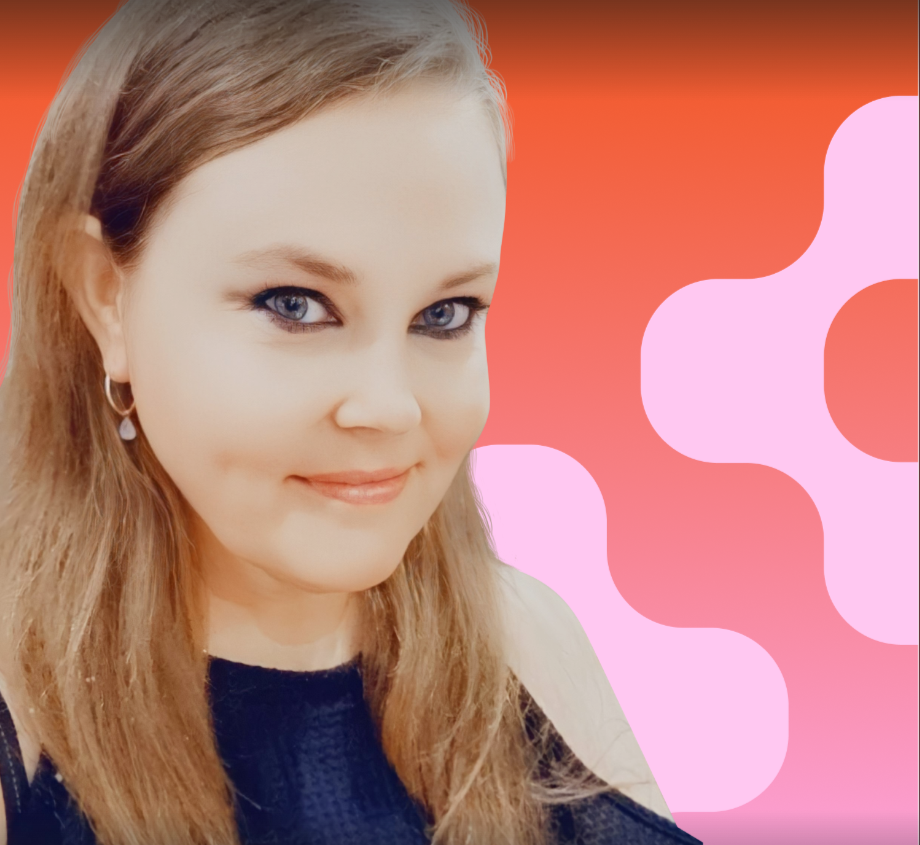 Nicole Buckler has been working as an editor and journalist for over 25 years, writing from Sydney, Melbourne, Taipei, London, and Dublin. She now writes from the Gold Coast in...
Nicole Buckler has been working as an editor and journalist for over 25 years, writing from Sydney, Melbourne, Taipei, London, and Dublin. She now writes from the Gold Coast in...
READ FULL BIO
Sponsored Sponsored