As several African nations grapple with the negative effects of the ongoing US dollar crisis, there's growing interest in adopting Bitcoin as an alternative currency. The potential of this digital currency to revolutionize Africa's $86 billion banking sector has been a topic of discussion among key players in the financial industry.
In the first-ever Africa Bitcoin Conference held in Accra, industry leaders explored how Bitcoin could potentially transform Africa's financial infrastructure. The goal is to provide crucial tools for unbanked populations facing issues like currency instability, dependence on remittances, and economic sanctions.
Abandoning the US Dollar
In light of the US dollar crisis, Kenyan President William Ruto recently unveiled a new proposal. The initiative aims for Kenya to purchase oil using its local shilling currency to alleviate the fuel shortage caused by oil cartels hoarding US dollars. Ruto accused the cartels of exacerbating the US dollar crisis, leading to fuel shortages in Kenya.
In response, his administration implemented measures to address the scarcity of US dollars. These include allowing Kenyans to acquire petrol on a six-month credit and signing deals with Saudi Arabia and UAE firms to supply diesel, petrol, and jet fuel on credit.
These deals, backed by government-to-government arrangements, involve Saudi Aramco, Abu Dhabi National Oil Company, and Emirates National Oil Company, supplying fossil fuels to Kenya. This arrangement aims to ease the pressure on foreign currency demand. It also aims to stem the Kenya shilling's slide against the US dollar and other major currencies.
Kenya's demand for fossil fuels amounts to a staggering $500 million per month. This makes up a significant portion of the country's total import bill.
Africa's Digital Alternatives
Mobile money, a digital wallet linked to a phone number, has seen rapid growth in Africa. Transactions increased by 39% to over $700 billion in 2021. However, users still lack some benefits of traditional banking, such as access to credit and protection against currency instability.
Bitcoin could eliminate intermediaries and enable direct digital payments between individuals without credit or multiple fees.
The Lightning Network is a second layer built on top of Bitcoin's main chain. It reduces transaction costs and enables faster payments, making Bitcoin more effective for everyday use.
Companies like Yellow Card, Africa's largest centralized crypto exchange, are exploring the Lightning Network. The goal is to reduce transaction costs further and enable seamless international payments between Lightning-enabled Bitcoin wallets.
Innovative projects like Bernard Parah's partnership with Strike, a Lightning Network payments platform, demonstrate the potential for Bitcoin to facilitate cross-border transfers without recipients needing to interact with cryptocurrency themselves. Parah's "Send Globally" service allows people in the US to send money to Nigeria, Ghana, and Kenya.
South African developer Kgothatso Ngako developed a custodial Lightning wallet called "Machankura." It allows people without internet access to send and receive Bitcoin. The service is compatible with any Lightning wallet globally, enabling instant transfers even to basic mobile phones in remote areas.
Transferring money in Africa can be expensive and difficult due to limited access to commercial bank branches. Digital banking options are scarce, and issues like hyperinflation, government corruption, and capital controls further complicate matters.
Africa's payment system relies heavily on foreign processing, leading to increased costs and lengthy processing times.
Bitcoin Enables a Decentralized Future
Bitcoin offers a potential solution to these challenges by providing a decentralized, borderless digital currency. It can empower people who would otherwise be financially excluded.
In instances like Nigeria's #EndSARS protests, the government attempted to block protesters' access to funds, but Bitcoin provided an alternative means of support.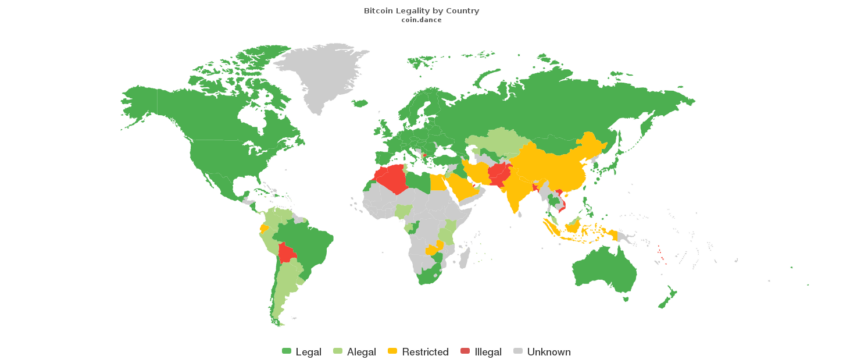 However, transferring money via the Bitcoin blockchain also has challenges, such as increased fees during peak demand and transaction delays. The Lightning Network addresses these issues, making Bitcoin more accessible and viable for widespread use across the continent.
Despite potential regulatory challenges, these innovative projects could drive the mass adoption of Bitcoin in Africa, gradually reducing dependence on the US dollar.
During the Africa Bitcoin Conference, Block CEO Jack Dorsey highlighted that mass adoption of Bitcoin could eventually undermine government attempts to control financial activity. He emphasized the importance of continuing to build and innovate.
Adopting Bitcoin as a mainstream currency in Africa faces significant hurdles. Still, combining innovative technologies like the Lightning Network, collaborations between major industry players, and grassroots efforts to educate and empower the population could usher in a new era of financial independence for millions of Africans.
Disclaimer
In adherence to the Trust Project guidelines, BeInCrypto is committed to unbiased, transparent reporting. This news article aims to provide accurate, timely information. However, readers are advised to verify facts independently and consult with a professional before making any decisions based on this content.
This article was initially compiled by an advanced AI, engineered to extract, analyze, and organize information from a broad array of sources. It operates devoid of personal beliefs, emotions, or biases, providing data-centric content. To ensure its relevance, accuracy, and adherence to BeInCrypto's editorial standards, a human editor meticulously reviewed, edited, and approved the article for publication.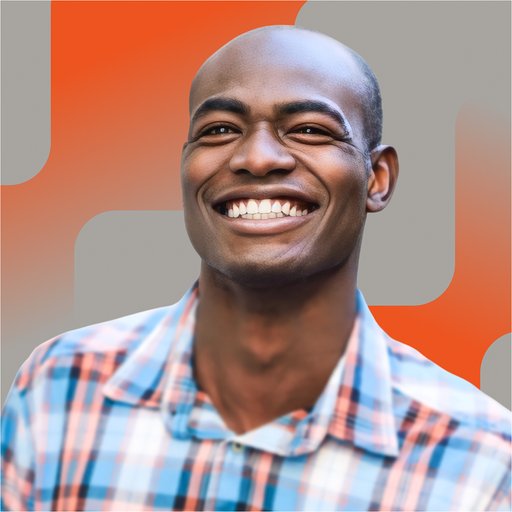 Ali discovered the concept of Bitcoin in 2012 after reading the whitepaper. The idea of a decentralized, unrestricted, and censorship-resistant currency sparked his interest and...
Ali discovered the concept of Bitcoin in 2012 after reading the whitepaper. The idea of a decentralized, unrestricted, and censorship-resistant currency sparked his interest and...
READ FULL BIO
Sponsored Sponsored