US District Judge Valerie Caproni sentenced Stefan Qin to seven and a half years in prison for defrauding investors out of $90 million in a crypto Ponzi scheme.
Qin, a 24-year-old Australian national, dropped out of college to found Virgil Sigma Fund LP in 2017. He claimed the hedge fund was generating 500% returns through arbitrage across 40 cryptocurrency exchanges around the world.
Instead, Qin used his investors' money to fund a lavish lifestyle, which included a $23,000-a-month Manhattan penthouse apartment. He also embezzled the money into unauthorized failed investments in initial coin offerings and real estate. Federal prosecutors said Qin defrauded more than 100 people out of about $90 million.
"Virgil had a stated market strategy of 'market-neutral,' safe investments," Manhattan U.S. Attorney Audrey Strauss said in a statement. "Qin's investors soon discovered that his strategies weren't much more than a disguised means for him to embezzle and make unauthorized investments with client funds."
Qin's fraudulent crypto dealings
Qin had claimed he could earn profits through a special trading algorithm he developed called Tenjin. He said it could buy a cryptocurrency on one exchange and sell it at a higher price on another. Shortly after starting Virgil in 2017, he boasted the fund had already produced an annual return of 500%. The following year, the Wall Street Journal wrote a profile on him. At that point, he was managing $23.5 million, which had risen to $90 million by 2020.
However, once "things started to go south, people started to become suspicious of my promises," Qin told the judge. "Instead of coming clean I did the worst thing and doubled down on my lies," Qin said. "I thought I was the main protagonist and life was a video game and I had just found the cheat code to beat it. As we know life is not a video game."
As losses compounded near the end of last year, and investors started demanding their money back, Qin tried to raid another fund he had started to make those payments. But the U.S. Securities and Exchange Commission (SEC) managed to get crypto exchanges to put a freeze on that fund's assets in December.
Sentence passed
In passing the sentence, Caproni said Qin "deliberately and consciously chose a path" to rip off investors. Qin went as far as producing fake account statements to lie to clients about how he was using their money. "This kind of white-collar crime is just as devastating to victims as other types of crime, and it will be punished severely," Caproni said.
The judge also said the sentence was intended to discourage others from similar crimes. Another reason was to protect the public from Qin, whom she called "a potentially very dangerous person."
The fact that financial crimes are increasingly featuring cryptocurrencies is one of the reasons Congress is becoming keener to regulate them. Additionally, SEC Chairman Gary Gensler has also made it clear that he intends to robustly regulate the industry.
Disclaimer
In adherence to the Trust Project guidelines, BeInCrypto is committed to unbiased, transparent reporting. This news article aims to provide accurate, timely information. However, readers are advised to verify facts independently and consult with a professional before making any decisions based on this content.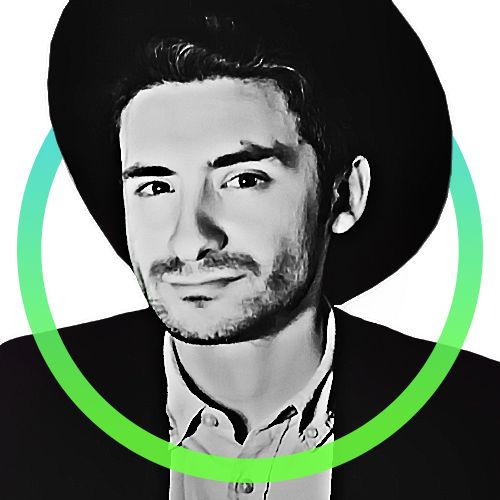 Nick is a data scientist who teaches economics and communication in Budapest, Hungary, where he received a BA in Political Science and Economics and an MSc in Business Analytics...
Nick is a data scientist who teaches economics and communication in Budapest, Hungary, where he received a BA in Political Science and Economics and an MSc in Business Analytics...
READ FULL BIO
Sponsored Sponsored