Gary Gensler received a grilling from Congressman Warren Davidson on Monday. He listed seven reasons why the SEC chair should quit.
The Securities and Exchange Commission (SEC) chairman, Gary Gensler, appeared on Monday before the House Committee on Financial Services. Ohio Representative Warren Davidson, a right-wing Republican, gave the SEC head the toughest grilling of the session.
Excluding Investors from the Crypto Market
Davidson, a member of the Freedom Caucus, has generally favored a lighter regulatory touch for crypto. He told Gensler during Monday's committee hearing:
"The American people want democratic access to capital… You can't just exclude retail investors from the markets and claim it's for their own good."
Congressman Davidson continued:
"Chairman Gensler, your record of failures to protect investors and abuses of power make it clear that we need to restructure the Securities and Exchange Commission."
In a prepared statement, Gary Gensler insisted that most crypto tokens are securities and that crypto intermediaries should register with the SEC. Also, he defended securities laws as necessary to protect against fraud and misconduct in the crypto market.
"Calling yourself a DeFi platform, for instance, is not an excuse to defy the securities laws," he said. "Right now, unfortunately, this market is rife with noncompliance."
Warren Davidson Wants SEC Chair Gary Gensler Out
The Ohio lawmaker has recently said he plans to introduce legislation to Congress to have Gensler fired. "To correct a long series of abuses, I am introducing legislation that removes the Chairman of the Securities and Exchange Commission and replaces the role with an Executive Director that reports to the Board (where authority resides)," Davidson tweeted on April 16.
Under Davidson's proposal, former chairpersons of the SEC would not be eligible for the new role.
Davidson also made seven specific accusations about Gensler's time at the SEC. The lawmaker put things forcefully at the end of his allotted speaking time.
Gensler's "Seven Failures," Explained
You average more than two rules proposals a month.

One of the jobs of the SEC is to propose new rules in financial markets. These proposals are made public, followed by a comment period where the SEC invites feedback from the public. New rules can completely change markets, and alter behavior. The SEC introduced 26 new rule proposals in 2022. More than double the number in 2021 and the highest in five years. For politicians skeptical of government oversight, these rule changes can be controversial. You can read the most recent proposals here.
You provide inappropriately short comment periods.

This week, the Gensler's Commission re-opened a consultation period on the proposed definition of "exchange." The crypto industry is arguing the definition—which threatens to include much of DeFi—is too broad. However, industry members and their representatives will have only 30 days to respond. Many in the industry and Congress believe this is too short. And especially for a new, complicated industry like crypto.

You have unworkable and unlawful ESG disclosure mandates on the market.

ESG stands for Environmental, Social, and Governance. They are criteria to assess a company's social and ethical impact. In the past, Davidson has said that the SEC's proposed rules for disclosing ESG compliance lie beyond the SEC's authority. He has compared ESG compliance with the Chinese Communist Party's "social credit" system. Also, last year, the SEC proposed expanding the current system of ESG disclosure.
The SEC Chairman Is Under Fire
You have essentially a "Hotel California" rule for crypto where you can check in anytime you like, but you can never leave.

This claim quotes the famous Eagles song: "you can check out any time you like, but you can never leave." This likely refers to the current regime around registering with the SEC. Last September, Gensler said that only "a handful of crypto security tokens have registered under the existing regime." There have apparently been no new registrations under Gensler's tenure. This is largely due to the grey area of what is and isn't security. Under federal securities laws, a company may not offer or sell securities unless the offering is registered with the SEC or an exemption to registration is available. Until very recently, most cryptocurrencies and service providers could tentatively assume they didn't have to. That makes SEC registration largely voluntary for now. However, if you registered with the SEC, your compliance task list will be much longer. Unregistering with the SEC isn't as easy.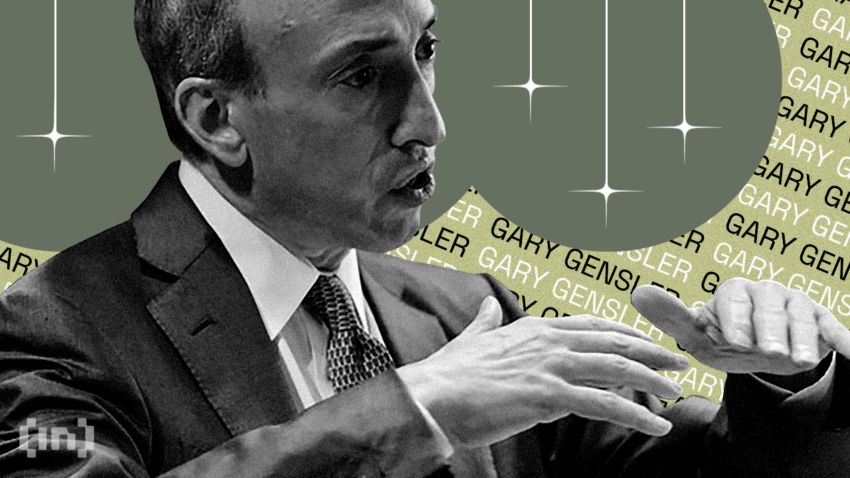 High Turnover at the SEC
You have endless discoveries with no resolution and clarity for the market captives.

One of the chief complaints about Gary Gensler's tenure at the SEC is that legal actions and investigations are taking a long time to reach a conclusion. And while the agency deliberates on what is and what isn't legal, companies are left in limbo.
You have unworkable proposals for overhauling equity market structure, [and] a de facto ban on crypto through the proposed custody rule.

On February 15, the SEC proposed a new rule that would require investment advisers to use qualified custodians to store crypto assets. These custodians would be responsible for keeping customer assets separate, a practice known as segregation. The SEC has noted that most crypto assets trade on platforms that are not qualified custodians. The commission's crypto-defender-in-chief, Hester Peirce, said the proposals "expand the reach of the custody requirements to crypto assets while likely shrinking the ranks of qualified crypto custodians."
You have high staff turnover [and] unhappy people leaving your office.

The SEC has experienced high attrition rates, reaching an estimated 6.4 percent in 2022, the highest in a decade. This is part of a larger trend across the federal government, which saw an average of 6.1 percent in the fiscal year 2021. As a result, the financial watchdog is relying more and more on temporary staff with little experience to fill the gap. These staffers often have little experience in rulemaking.
Disclaimer
Following the Trust Project guidelines, this feature article presents opinions and perspectives from industry experts or individuals. BeInCrypto is dedicated to transparent reporting, but the views expressed in this article do not necessarily reflect those of BeInCrypto or its staff. Readers should verify information independently and consult with a professional before making decisions based on this content.