The White House is making a case against crypto assets in its economic report released for 2023. The paper states that cryptocurrency assets are primarily speculative investment instruments, casting doubt on the perceived benefits of cryptocurrencies.
The Economic Report of the President notes, "Crypto assets to date do not appear to offer investments with any fundamental value, nor do they act as an effective alternative to fiat money."
Doubts Cast on Benefits of Crypto
The report underlines that in the U.S., crypto is not as effective a medium of exchange as the U.S. dollar.
It added, "The strength of the U.S. dollar is derived from several important factors, such as faith in government institutions and the legal system, but cryptocurrencies lack these factors."
The government paper also lists risk and volatility as additional drawbacks of cryptocurrencies. In addition, it identifies 'run risk' as a major issue with stablecoins. The run risk problem comes from multiple redemption requests by depositors in both traditional and crypto markets.
The Economic Report remarked, "One important distinction between stablecoins and bank deposits is that in the United States, bank deposits are subject to a comprehensive set of regulatory and supervisory requirements."
However, Silicon Valley Bank's demise was a crisis overflow into the conventional banking industry after the crypto sector bankruptcies. The crisis has been referred to as the "Lehman moment" for the technology sector by Cliff Marriott, co-head of technology, media, and telecoms for Goldman Sachs in Europe.
Banking Sector Comes to Term With SVB Fall
BeInCrypto recently analyzed several fundamental problems in the banking sector. In addition to the centralization of strong banking institutions, the absence of public transparency is another area for improvement.
Particularly given that innovation is frequently stifled in the traditional setting when cryptocurrencies offer methods to revolutionize finance.  
However, the economic report has a contrasting view.
It stated,
"While the crypto assets ecosystem and its underlying technology introduce the potential for newfound efficiencies, efforts to challenge basic economic principles have frequently resulted in financial calamities."
According to the March 2023 report, DeFi applications assert to increase credit availability by lowering intermediary costs. However, according to the U.S. government, it poses significant risks to investors and the larger financial system. This is because these platforms often allow users to trade and exchange with high leverage. They can also allow users to carry out regulated tasks without abiding by the regulations.
U.S. Senators recently discussed the risks of "sham audits" concerning cryptocurrency in a letter to the Public Company Accounting Oversight Board. Sens. Elizabeth Warren and Ron Wyden reiterated the risks posed by 'proof of reserve' agreements made by outside firms on behalf of auditors in a letter dated March 21.
The senators reviewed how using digital assets presents particular audit risks to businesses. They added it necessitates an adequate risk assessment and audit response by audit firms, taking into account the views of Chair Erica Y. Williams.
U.S. Explores Possibility to Introduce a CBDC to Combat Crypto
To mitigate some of the risks associated with the private cryptocurrency industry, the Economic Report also touches on the prospect of introducing a central bank digital currency (CBDC).
It highlighted that a CBDC functions "under the supervision of a trusted authority."
Last week, the U.S. Federal Reserve announced that its FedNow Service would debut in July. The statement by the apex bank regarding instant payment options sparked a discussion of a CBDC trial.
The economic study acknowledges that a CBDC could achieve government policy objectives but also identifies some risks. The report cautioned, "Similar to one-to-one backed stablecoins, CBDCs may also pose credit availability risks."
Disclaimer
In adherence to the Trust Project guidelines, BeInCrypto is committed to unbiased, transparent reporting. This news article aims to provide accurate, timely information. However, readers are advised to verify facts independently and consult with a professional before making any decisions based on this content.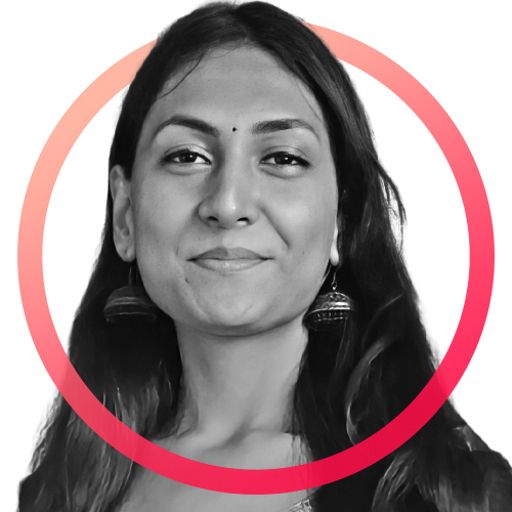 Shraddha is an India-based journalist who worked in business and financial news before diving into the crypto space. As an investment enthusiast, she has also has a keen interest...
Shraddha is an India-based journalist who worked in business and financial news before diving into the crypto space. As an investment enthusiast, she has also has a keen interest...
READ FULL BIO
Sponsored Sponsored