Despite a rise in total value locked (TVL) in decentralized finance (DeFi) in the last week of March, TVL on the 0xDAO Protocol is still 22 times beneath its all-time high.  
0xDAO has plunged by approximately $4.14 billion, as of March 30, 2022. March has been a month of recovery for several products in the crypto finance space. Although there has been an increase in TVL in March, this increase in TVL is insignificant in comparison to the milestones the protocol achieved in its first days of being tracked by DeFi websites such as DeFiLlama. 
According to Be[In]Crypto Research, 0xDAO has a total value locked of approximately $189.58 million. Although this looks small when compared to the milestones being achieved by Lido Protocol, TVL was up. On March 1, 2022, 0xDAO had a TVL of approximately $6.9 million. This means that the protocol has seen a spike of more than 2,600% in March. 
On the other hand, 0xDAO's total value locked reached an all-time high of $4.33 billion on Jan. 25, 2022. This means that the total value locked has plummeted by 95% in the space of two months.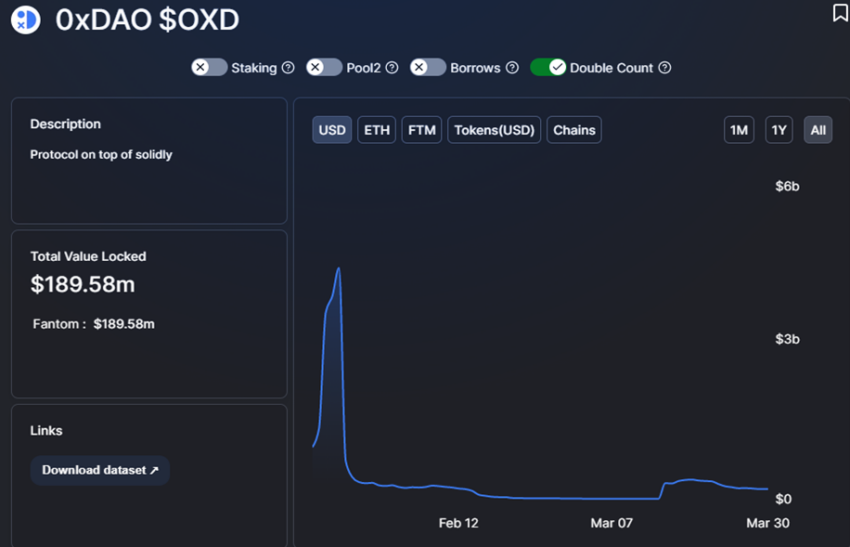 0xDAO is a protocol that aims to counter the advent of short-term DAOs, which continue to steal liquidity from dedicated Fantom builders. Overall, 0xDAO was created to present a community-centered decentralized autonomous organization that has proven developers that has an eye on achieving long-term goals through the assistance of the community. 
In the end, 0xDAO has helped serve as a countermeasure to greedy short-term projects that have tagged several DAOs as hit and run projects.  
What caused 0xDAO total value locked to fall? 
The primary reason for the steep decline in TVL in 0xDAO can be attributed to a battle for control of Solidly, Andre Cronje's new automated market maker (AMM) that went bad. 
Andre Cronje distributed ownership of Solidly to the top Fantom protocols per their total value locked. This ultimately led to confusion right from the launch and this led to frustration among users. 0xDAO competed for control of Solidly, the other strong competitor was Solidex.
Synapse Protocol announced it would delay and go solo while SpookySwap pointed out that it would remain neutral. 
In the final minutes of the battle, Frax Finance joined forces with 0xDAO. This cemented 0xDAO's lead with 40%. Solidex in second with 33.7%, and Solo projects took up the remaining 26.3%.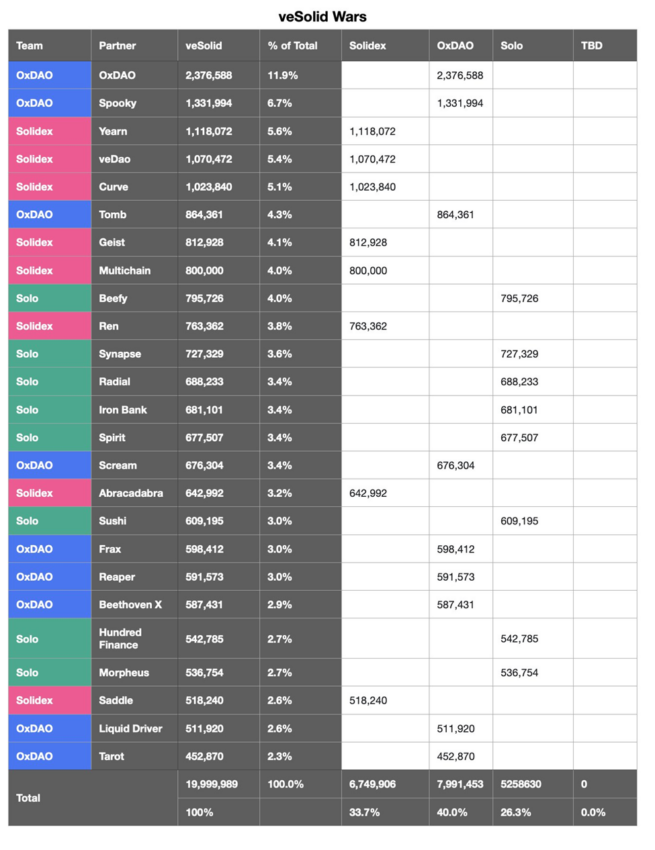 When Solidly Exchange neared its launch, several stakeholders realized that 0xDAO as the primary competitor of Solidex had gone silent. This saw the start of the dumping of the novel token of 0xDAO, OXD, and as well led to a decline in total value locked (TVL) which spiked due to the protocol's involvement in gaining control over Solidly. 
What is the impact of 0xDAO's TVL decline on OXD? 
OXD started trading on Jan. 22, 2022. On that day, OXD opened at $0.2932, increased by 11% to reach an intraday high of $0.3276, and has remained the token's all-time high price as of March 2022. 
The decline in TVL started on Jan. 26 when OxDAO decreased by 83% from $4.33 billion on Jan. 25 to approximately $714.44 million. 
Since that day, OXD has been on a downward spiral.
On Jan. 26, OXD had an opening price of $0.1286 and was changing hands for $0.01183 on March 30, 2022. This is a decline of 90% in three months. 
OXD continued to trade in the price range of $0.00961 and $0.08797 throughout March 2022.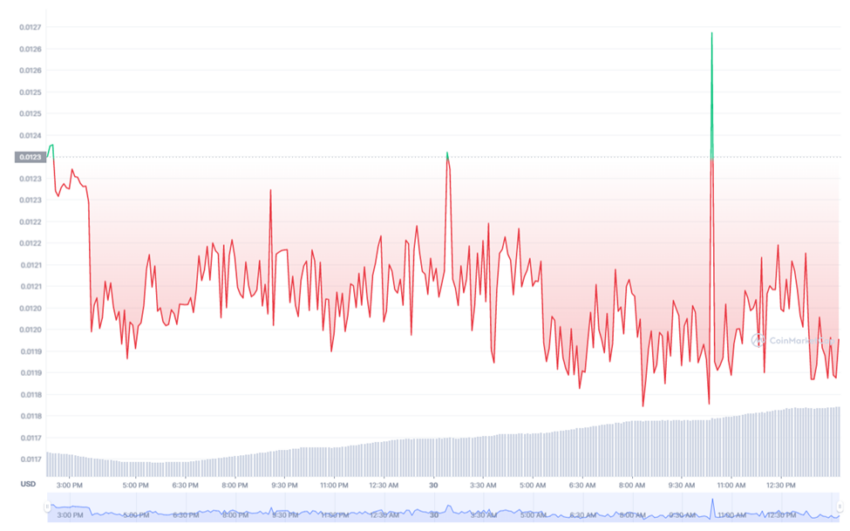 Disclaimer
In line with the Trust Project guidelines, this price analysis article is for informational purposes only and should not be considered financial or investment advice. BeInCrypto is committed to accurate, unbiased reporting, but market conditions are subject to change without notice. Always conduct your own research and consult with a professional before making any financial decisions.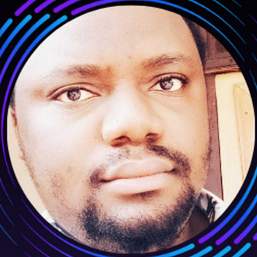 As a writer, researcher, and analyst of centralized and decentralized financial instruments (stocks, commodities, metals, and cryptocurrencies), he started experimenting with...
As a writer, researcher, and analyst of centralized and decentralized financial instruments (stocks, commodities, metals, and cryptocurrencies), he started experimenting with...
READ FULL BIO
Sponsored Sponsored