Blockchain-fueled digital identity startup Civic Technologies has been busy. The company's digital
wallet
, dubbed Civic Wallet, recently came out of beta testing and is now available to the public for downloads.
Additionally, Civic has been a
first-mover in the healthcare space
, having introduced a privacy-centric proof-of-health verification for companies that can be accessed via the Civic Wallet. If that weren't enough, Civic Co-Founder and CEO Vinny Lingham recently participated in a forum hosted by the
United Nations World Tourism Organization
, where he talked about the new Health Key by Civic, thrusting both the company and the blockchain into the global spotlight. Blockchain pioneer Lingham spent some time with BeInCrypto to discuss these developments as well as the latest happenings in the cryptocurrency industry.
First-Mover Advantage
Civic
has been a first-mover out of the gate in response to COVID, having built Health Key by Civic before any cure or vaccine for the pandemic has surfaced. Lingham knew that it could change the trajectory of the global economy, so he reached out to the UN about it. They invited him to speak on their panel, and the rest is history. Lingham said,
"It's great that the blockchain is at the point that people accept it and the technology can be applied in a real-world scenario. We have to find use cases that work where the blockchain can do a better job than traditional technology. I think we're not quite there yet as an industry, but we're definitely making some strong progress."
The Health Key is designed to solve logistical problems in the travel industry, the most recent of which involves vaccines. Lingham explained,
"In the next 12 months, there will be vaccines that certain countries accept and others say no. The complexity around digital health verification is immense. Systems vary between countries. It's a tough problem to solve. There is no way to walk around with a piece of paper in a foreign language that nobody wants to take. It's going to move the dialog very quickly, and we're making sure that we're at the forefront of that."
Civic was able to create Health Key by Civic even as the world was essentially shut down from the pandemic. Lingham explained how when COVID hit, the Civic team was well prepared for it. They already had a distributed team in place, with employees having worked remotely for over a year. They just kept that going and decided to apply the Civic Wallet identity technology to
COVID
. Lingham said,
"To me, it was just, why not enable a digital health passport? We had the technology and ran with it. It was easy for us to build and we were able to move quickly."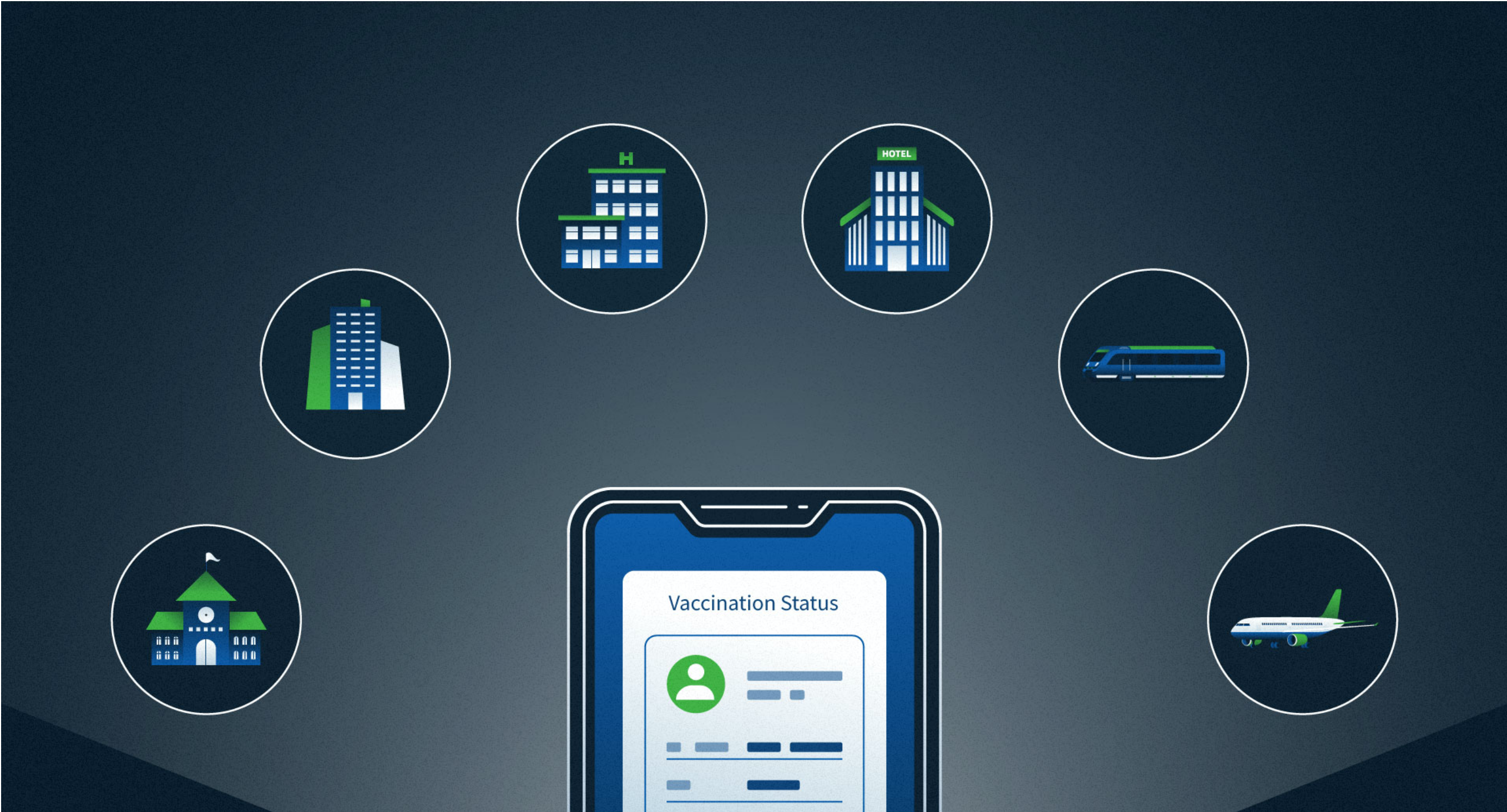 Civic's Health Key stores personal healthcare records privately and lets people use it in a safe and compliant way. Lingham explained that it is still in the early stages, especially given the uncertainty surrounding the pandemic on a global scale, adding:
"With that said, we have made some really good progress and it's clear that the world is moving toward healthcare passports that are super safe, secure, private, global and transferable around the world. It will be very important for us to get to the point where we can restart the world economy."
The Health Key is part of the Civic Wallet. To activate it, the healthcare provider must be supported on the platform. Civic is currently working on setting up a closed-loop in which they work with companies to partner with the app. Lingham said the company is more than willing to work with partners on the technology.
Civic Ecosystem
Healthcare is only one rung in the ladder of Civic's ecosystem. Lingham described a world in which one passport carries all of a person's credentials, a boarding pass that can be scanned via a single code and contains both identifying and healthcare information.
"We'll get there in the next two years. We're not that far away from it, but it takes time. Airports are not exactly quick ."
Civic Wallet and the Ethereum Network
The
last time
BeInCrypto spoke with Lingham, the Civic Wallet was going into beta testing.
Security
is a key feature of the wallet, and users' funds are backed by a $1 million cryptocurrency protection guarantee. Lingham said there has been a "really good response to the app, with thousands of users signing up and using it." It could be going even better if the Ethereum network weren't clogged at the moment. Lingham explained,
"Gas fees are so high, we had to disable Ethereum and wait for gas prices to come down. They are unsustainably high. That's the problem with Ethereum. They need to solve these problems with the infrastructure."
For instance, let's say a user wants to create a Civic wallet with multiple coins, such as BTC and ERC-20 tokens. Civic uses smart contracts that require gas, and with the prices as high as they are, it can cost hundreds of dollars to generate a multi-sig wallet, which as Linghan exclaimed is "ridiculous," adding that Ethereum is not scaling for this application. He said Civic is exploring other blockchains in the interim.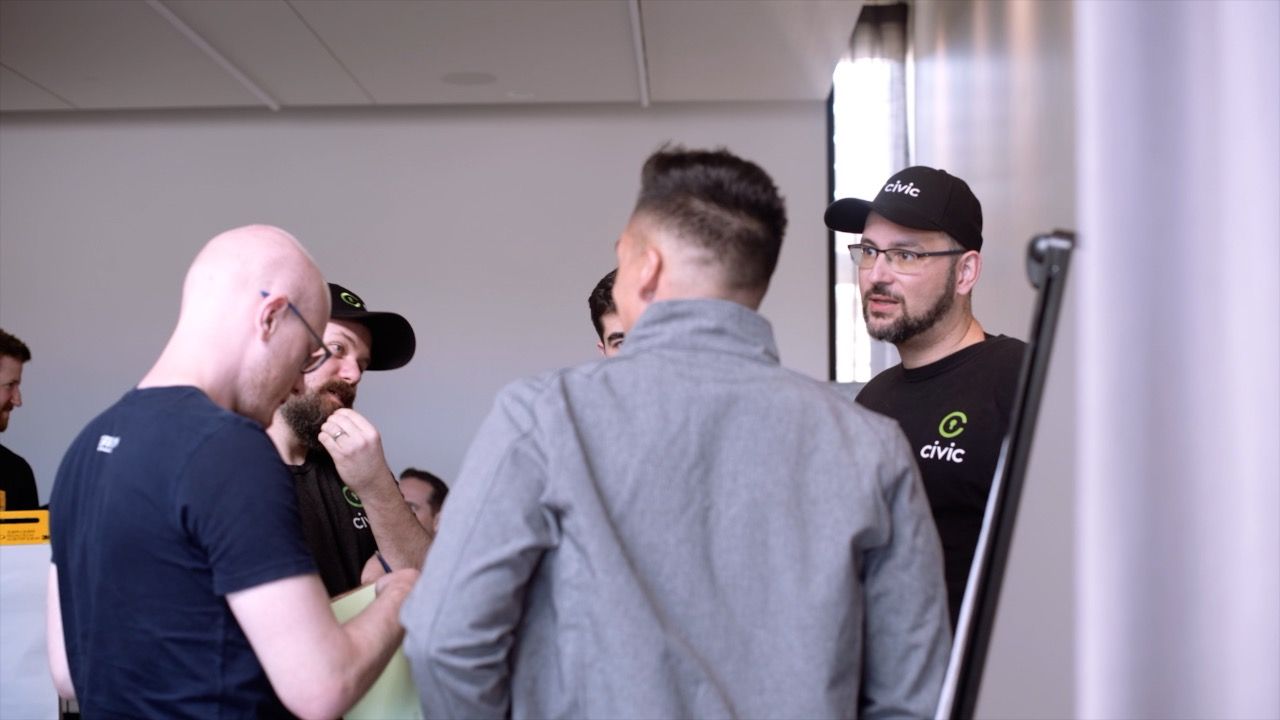 Lingham: Bitcoin Will Go Up Very Quickly Once It Passes $12K Resistance
Lingham is a blockchain pioneer who has been in the space since late 2012/early 2013. He has seen a lot of things and backed a bunch of companies, noting that the space has evolved in a way that is more complex than he expected. For instance, the crypto industry knows all too well that the
bitcoin price
has been stuck in this range of $10,000 to $12,000. Lingham, who has jumped into the price prediction fray before, said that the BTC price is at a critical point and needs to break $12K, which has represented "massive resistance over many years." He warned that this range could play out for months or longer, adding that it will remain range-bound until it gets above $12K. After that, he predicts that it will "go up very quickly," saying:
"We just have to wait it out. The bitcoin price is a function of the rest of the industry. This range signals the industry needs to be more mature to be more scalable."
Lingham is bullish on
DeFi
, saying these are the "very early days in the maturity
curve
for
DeFi
." He also weighed in on MicroStrategy's move toward bitcoin on the books, saying "there will be more of that."
Disclaimer
All the information contained on our website is published in good faith and for general information purposes only. Any action the reader takes upon the information found on our website is strictly at their own risk.