The world of finance is no stranger to controversy and scandal, but recent headlines have cast a harsh light on the underside of the crypto realm. As stories of hacks and rug pulls grab the attention of the masses, it's easy to overlook the misdeeds of more established financial players.
Here we take a close look at the corruption of legacy banks and compare them to the tribulations of the crypto industry. All too often, critics of crypto ignore equally serious failings at conventional institutions.
Shifting the Spotlight
In recent times, the financial world has witnessed various cyber breaches and thefts, with cryptocurrencies often in the spotlight. However, a deeper dive into the issue reveals that traditional banks, such as Wells Fargo, deserve some blame.
Notably, Wells Fargo has racked up a staggering $7 billion in fines since 2020, while the crypto sector has lost $6.45 billion to hacks and rug pulls. One might argue that the comparison between a single bank and the entire crypto sector is unfair. However, consider that Wells Fargo is a prime example of the legacy banking system's failures, and its malpractices reflect a broader trend within the industry.
Meanwhile, other legacy banks like JPMorgan Chase, Citibank, Goldman Sachs, and Deutsche Bank have also faced steep fines. These banks, and others, were either convicted or settled on a series of charges. These include money laundering, wire fraud, and selling toxic securities to defraud investors.
Malfeasance at Legacy Banks
The fines imposed on Wells Fargo cover a broad spectrum of issues, including whistleblower retaliation, discrimination, consumer protection breaches, fraud, and AML violations. This suggests that the problems within legacy financial institutions are deeply ingrained and not limited to the realm of cryptocurrencies.
For instance, in 2016, Wells Fargo faced a $185 million fine for opening over 1.5 million unauthorized bank accounts and issuing over 500,000 unauthorized credit cards. JPMorgan Chase, another leading bank, faced a $920 million penalty in 2020 for manipulating the precious metals and Treasury markets.
A History of Illegality
While cryptocurrencies have come in for intense scrutiny, the world's biggest banks have silently racked up staggering fines for their misconduct.
Bank of America, the largest of the bunch, has faced 214 fines, totaling a jaw-dropping $82.7 billion. Some notable instances include a $16.65 billion settlement in 2014 for misleading investors about the quality of mortgage-backed securities, and a $11.8 billion settlement in 2012 over abusive foreclosure practices. JPMorgan Chase, another American banking giant, has incurred 158 fines, amounting to $35.7 billion.
In 2020, the bank was slapped with a $920 million penalty for manipulating the precious metals and Treasury markets. Another fine of $13 billion came in 2013 for misleading investors during the housing crisis.
Wait, There's More
Citigroup has faced 122 fines, with a cumulative value of $25.4 billion. These include a $7 billion settlement in 2014 for misrepresenting the quality of mortgage-backed securities, and a $1.25 billion fine in 2015 for its role in manipulating the foreign exchange market.
Wells Fargo, as previously mentioned, has accumulated 181 fines worth $21.3 billion. Infamous examples include the $185 million fine in 2016 for opening unauthorized bank accounts, and a more than $2 billion penalty in 2018 for issuing mortgage loans containing incorrect income information.
Deutsche Bank, Germany's largest bank, has incurred 59 fines, totaling $18.1 billion. The bank was fined $7.2 billion in 2017 for its role in the US mortgage crisis and a $2.5 billion penalty in 2015 for its involvement in the manipulation of the LIBOR benchmark rate. Deutsche Bank has also paid fines in relation to fraud and money laundering.
Swiss bank UBS has faced 83 fines, amounting to $16.7 billion. Some significant instances include a $1.5 billion fine in 2012 for manipulating LIBOR and a $5.1 billion penalty in 2015 for misleading investors on mortgage-backed securities.
Lastly, Goldman Sachs has drawn 44 fines, totaling $16.3 billion. Notable examples include a $5.1 billion settlement in 2016 over the sale of toxic mortgage-backed securities and a $2.9 billion penalty in 2020 for involvement in the 1MDB scandal. The US Department of Justice charged Goldman Sachs with conspiracy, wire fraud, bribery, and witness tampering.
Staggering figures reveal massive illegality in big banks, showing financial sector misconduct. Despite crypto criticism, regulated giants aren't infallible and cause greater economic damage.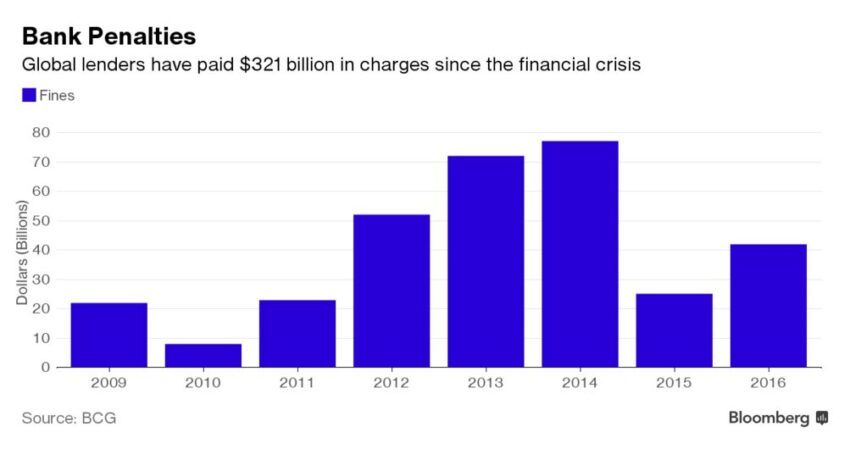 Separating Facts from Fiction
While cryptocurrencies have been associated with hacks and other illicit activities, it's important to separate reality from hype. Many hacks in the crypto space have resulted from poor security measures on the part of individual users or exchanges. Rather than inherent vulnerabilities in the technology itself. 
Additionally, the decentralized nature of cryptocurrencies offers greater transparency and accountability. Making it easier to trace and recover stolen funds in some cases.

Banks give false security with low returns and fractional reserves. People now see risks and rewards in managing finances with digital currencies.
The 2008 global financial crisis revealed banking vulnerabilities and distrust. Bitcoin emerged then emerged in 2009, a decentralized currency beyond central banks and governments.
Despite the negative sentiment surrounding cryptocurrencies, the corrupt global legacy financial system—supported by governments and central banks—is the real culprit. These entities have caused more economic upheaval, death, destruction, and curbing of personal freedom than all the crypto sector combined. Why? Because they have more power than most governments.
Given the mounting evidence against traditional banks, it is crucial for society to reevaluate its trust in these establishments. This involves acknowledging the potential benefits of digital currencies. As well as understanding the risks and rewards of this emerging financial technology.
Embracing Digital Currencies
Embracing this new technology can help people regain financial control and escape legacy banks' limits.
Cryptocurrencies offer the advantage of intermediary-free transactions, enabling quicker, cost-effective transfers. This benefits remittances, as people can send money globally with minimal fees and without traditional banking delays.
Another advantage is the potential for financial inclusion, as cryptocurrencies can provide access to financial services for the unbanked. With a smartphone and an internet connection, anyone can take part in the global economy. Regardless of location or credit history.
While cryptocurrencies offer numerous benefits, it is essential to strike a balance between innovation and regulation. Regulatory frameworks must be designed to protect consumers and prevent illicit activities. Such as money laundering and terrorist financing. But without stifling the growth and adoption of digital currencies.
Some countries, like Switzerland and Singapore, have already taken steps to build a supportive environment for cryptocurrency businesses. Fostering innovation while ensuring consumer protection and financial stability.
A New Era of Transparency and Inclusion
Cryptocurrencies face negative sentiment. But legacy financial institutions deserve scrutiny than they have gotten. Supported by governments and central banks, these organizations have done far more damage to the global economy than cryptocurrencies.
Adopting digital currencies enables a fairer, transparent financial system, free from past constraints. The technology's potential benefits, like greater financial inclusion and lower transaction costs, can outweigh the risks, with responsible management.
As we move forward, a balance between innovation and regulation will be crucial in shaping the future of finance. By fostering an environment that encourages the responsible adoption of digital currencies, we can pave the way for a more inclusive and transparent global financial system.
Disclaimer
Following the Trust Project guidelines, this feature article presents opinions and perspectives from industry experts or individuals. BeInCrypto is dedicated to transparent reporting, but the views expressed in this article do not necessarily reflect those of BeInCrypto or its staff. Readers should verify information independently and consult with a professional before making decisions based on this content.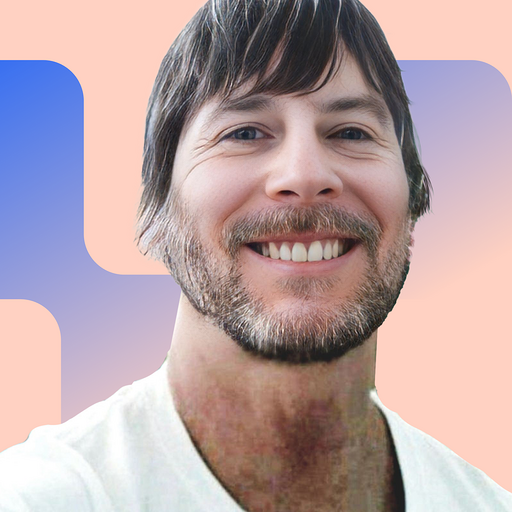 READ FULL BIO
Sponsored Sponsored