Pro-crypto British politician Rishi Sunak will succeed Liz Truss as the new Prime Minister of the U.K.
Sunak's won the race after former Prime Minister Boris Johnson and House of Commons leader Penny Mordaunt withdrew.
Sunak hopes to fix Truss fiscal fallout
Rishi Sunak becomes the U.K.'s second pro-crypto Prime Minister after Truss to take charge in 7 weeks. Sunak grew up in Southampton after his grandparents emigrated to the U.K. from East Africa. After his victory, Sunak promised "integrity, professionalism, and accountability at every level of the government I lead." He resigned as chancellor under Boris Johnson.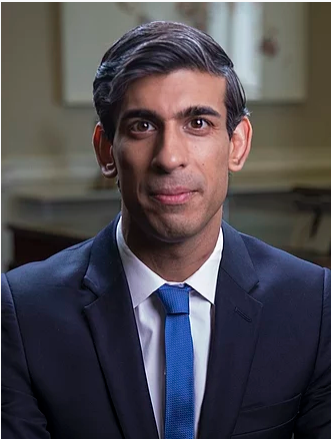 Sunak replaces former Prime Minister Liz Truss after she announced her intention to resign on Oct. 20, 2022. Truss's brief spell at the helm was marred by a widely-criticized economic policy. The policy included unfunded tax cuts introduced in a mini-budget by former Chancellor of the Exchequer Kwasi Kwarteng. The plan caused gilt and sterling markets to tank. Accordingly, the the Bank of England stepped in to rescue affected pension funds. Later, Truss replaced Kwarteng him with Jeremy Hunt, the current chancellor.
Sunak could be a better crypto PM
Crypto advocates were hopeful that Truss would clear the way for favorable crypto policies. This hope was based on pro-crypto statements Truss made in her political career.
Industry pundits may be in for a clearer crypto future under Sunak. While chancellor under Boris Johnson, Sunak was an outspoken supporter of crypto. As recently as April 2022, Sunak commissioned the U.K.'s Royal Mint to mint an NFT as a sign of the U.K.'s intention to be a global hub for crypto. He also proposed that U.K. citizens pay with stablecoins. He and former treasury secretary John Glen also announced an "engagement group" to connect crypto business leaders to regulators. Additionally, the pair announced "crypto sprints" where the FCA would get input on regulation from the private sector. They also announced the start of a project to understand the legal status of decentralized autonomous organizations (DAOs).
Still, crypto may take a temporary back seat to other pressing issues in Sunak's inbox. These include rising energy prices, a public finance shortfall, and high inflation. Additionally, the new Prime Minister also will need to assemble a new cabinet. There will be a formal handing-over ceremony with His Majesty and Truss.
Sunak will likely keep Hunt as chancellor. The pair share the same conservative financial views. Hunt will deliver a medium-term economic plan on Oct. 31, 2022.
Hunt has not expressed crypto views publicly. Still, he may be involved in the Financial Services and Markets Bill. The bill deals with stablecoin regulation in the U.K.
Crypto twitter reaction to PM news
After the announcement of Rishi Sunak's victory, 10-year gilt yield prices increased. Also, the sterling price rose 0.9%.
DAO industry giant DrNickA posted a thread on whether Sunak's election means the crypto efforts are back. He discussed a few areas that would position the country favorably if Sunak kept his word about crypto.
Others slammed the election, saying that Sunak is less interested in crypto and more interested in CBDCs.
Bitcoin rose 0.4% in the last 24 hours, while Ethereum is up 1.7%.
For Be[In]Crypto's latest Bitcoin (BTC) analysis, click here
Disclaimer
In adherence to the Trust Project guidelines, BeInCrypto is committed to unbiased, transparent reporting. This news article aims to provide accurate, timely information. However, readers are advised to verify facts independently and consult with a professional before making any decisions based on this content.