No stranger to making outlandish announcements on Twitter, TRON founder Justin Sun has now made public a secret project.
In a tweet, Sun said he will be starting a secret project for BitTorrent that will lead to "multibillion" benefits for the BTT token and TRX ecosystem. However, the move did little to move TRX's price and, rather, brought a fresh bout of skepticism from critics.
Sun has, in the past, been criticized for his so-called announcements of announcements. The young head of the ambitious project has used his personal profile and large social media following to drum up interest around partnerships and advancements under the TRON project. However, these teasers have more than often failed to flatter.
Will start a secret project for @BitTorrent & @OfficialDLive. Based on conservative forecast, this project will create at least multibillion benefits for $BTT & $TRX ecosystem and attract at least 100 million new users. Details to be released! #TRON #BitTorrent

— Justin Sun (@justinsuntron) January 12, 2020
The irony of announcing a secret project was not lost on some users and commentators who looked at the figures Sun was promising — such as attracting 100 million new users — with cynicism. Some have even gone so far as to call it blatant market manipulation.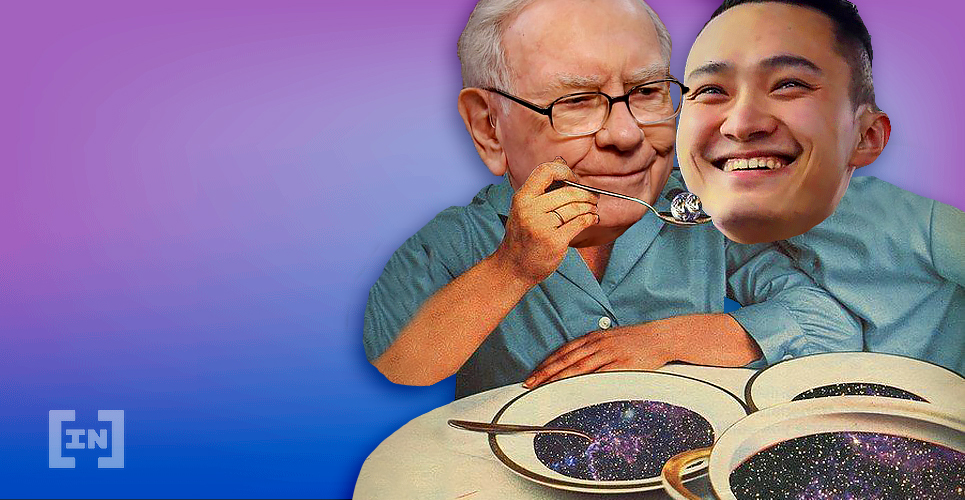 Sun's social media hyping has gone through several seasons. Making big and enticing announcements and teasing followers into new advancements at TRON was a successful tool for the former Forbe's '30 under 30′ candidate; it would often lead to a price spike for TRX.However, like the boy who cried wolf, it's effectiveness has worn thin and followers and skeptics of TRON alike have grown bored with the overestimation from the founder.
In fact, Sun got himself into trouble with his exuberance on social media when he had to apologize for his part in the infamous Warren Buffet lunch that never came to be. Sun forked out $4.6 million to have lunch with one of the richest men in the world in a self-appointed crusade to change the Bitcoin skeptic's mind. The lunch never materialized as Sun claimed ill health which saw him, for a brief moment, show remorse for his "over-marketing."
---
▶️ Do you want to BeInCrypto? Join our Telegram Trading Community for exclusive Trading Signals, educational content, discussions and Project Reviews! Images courtesy of Shutterstock, Trading View and Twitter.