At BeInCrypto, we recognize that buying or selling Bitcoin or other cryptocurrencies can be a little difficult—especially if you're a new trader or investor. Furthermore, we've reported on enough scams to know that not every platform is trustworthy—but don't worry. We're here to keep you safe from bad actors by reviewing and reporting on various exchange, platforms, and other services for cryptocurrency traders and investors.
Update: Read our latest comparative in our article: 11 Best Cryptocurrency Exchanges for Trading Bitcoins
Let's start with Trading 212—a stock and CFD trading platform focusing on European markets. Several cryptocurrency CFDs can be ordered on the platform; however, actual Bitcoin or any other cryptocurrency cannot be bought or sold using Trading 212.
TRADING 212: FREQUENTLY ASKED QUESTIONS (FAQs) AND ANSWERS

Are there Mobile Options?
Yes!

Keeping up with the modern trend of mobile trading, Trading 212 has apps for both Android and iOS mobile devices. They include many of the features found on the web-based platform.

What Type of Exchange is It?
Broker
Where is it Based?
UK
When Was It Launched?
2004
Deposit Methods
Credit Card, Bank Transfer, Skrill, Dotpay, Giropay, SafetyPay, Carte Bleue, Mister Cash, Direct eBanking, CashU, and UnionPay
Withdrawal Methods
Credit Card, Bank Transfer, Skrill, Dotpay, Giropay, SafetyPay, Carte Bleue, Mister Cash, Direct eBanking, CashU, and UnionPay
How Much Can I Withdraw at Once?
The minimum varies withdrawal limit varies.
Do I have to Complete KYC?
Yes, you must prove your identity in order to trade on the Trading 212 platform.
How Many Assets Are There?
There are over 500 tradeable assets on Trading 212.
Where Is Trading 212 Legally Blocked?
Trading 212 cannot be used in Iran, North Korea, Syria, United States, Virgin Islands or Yemen. KYC is used, in part, to determine whether or not a potential user of the platform lives in one of these banned countries.
What is the Level of Security?
We would consider Trading 212's to have a less than average security level because it fails to provide basic security features like 2FA and IP Whitelisting to end users.
Is Trading 212 Reputable?
Based on our analysis of the market, we believe that Trading 212 is fairly reputable among users of the service. Its overall reputation could be ranked as average, but we do not recommend its use for those looking to buy and sell actual cryptocurrency.
Are Fiat Payments Accepted?
Yes
How Do I Get Started?
Click here to vist Trading 212's Website!
Are you still looking for more information about Trading 212? Don't worry, we have compiled a thorough review below.
For ease of navigation, we've even created this handy-dandy table-of-contents:
What is Trading 212?
Trading 212 was launched in 2004 with the goal of becoming Europe's simplest on-ramp for financial asset trading.  Recently, Trading 212 introduced the option to trade cryptocurrencies through a contract for difference (CFD).
A CFD allows traders to speculate on an asset's price movements without actually purchasing any of that asset. Here's a more thorough definition:

These CFDs provide investors and traders an opportunity to learn about cryptocurrency. This could be beneficial both for the platform and general mass adoption of cryptoassets.
What Trading Features Are There?
Trading 212 is one of the few online trading platforms to provide a demo option—allowing potential users to test the features. With the demon, there no risk of losing any real money!
The user interface is also very easy to navigate. It allows traders and investors to easily open position on a large number of financial instruments—including currencies, equities, cryptocurrencies, and gold.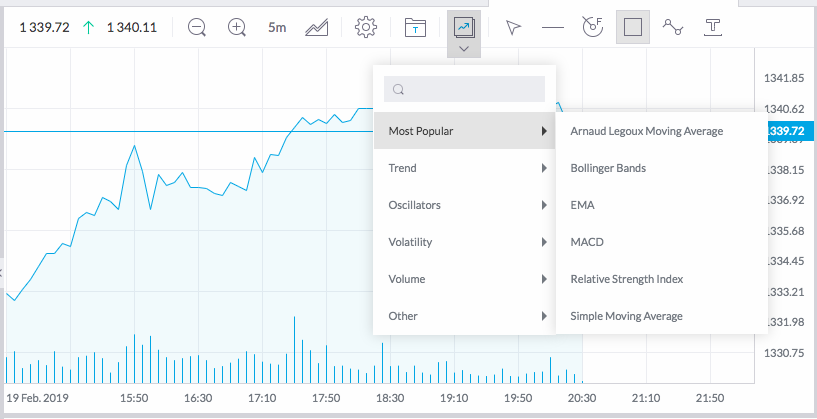 In addition, Trading 212 allows users to place several complex order types including, but not limited to:
Limit orders
One-Cancels-the-Other Order (OCOs)
Leveraged positions
Furthermore, users can place multiple different trades against the same asset. This provides the potential for executing complex strategies—a feature available on surprisingly few trading platforms.
What About Fees?
To increase competitive advantage, Trading 212 does not charge commission on currency, commodities or equities trades. Similarly, Trading 212 does not charge fees for depositing or withdrawing funds—excluding on bank transfers.
Depositing or withdrawing from a bank requires a 5 EUR fee.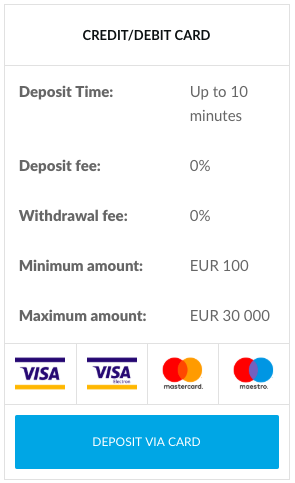 There are other fees as well. For example, Trading 212 charges 0.3% to 0.5% of all currency conversion orders—a common fee on CFD trading platforms.
However, Trading 212 also charges a small commission for trading stocks. This is worrisome because the platform claims to be a truly zero-commission exchange.
Lastly, an account that is inactive for six months will be fined a 9 GBP, 9 EUR or 9 USD.
Wait, I Have to Prove My Identity
Before trading on the real platform, all users must comply with know your customer (KYC) and anti-money laundering (AML) regulations. This requires potential users to surrender a variety of personal information, including name, address, birthdate, and national insurance number.
Furthermore, Trading 212 will also ask for your employment details, including extensive details on your personal finances and experience with trading CFDs.
Finally, since Trading 212 is a licensed FOREX broker, they ask that you supply a copy of your national ID for the last step in its identity check, which will activate your account and enable withdrawals.
Much of the information that must be surrendered to use Trading 212 goes beyond most KYC and AML regulations. In short, it seems a bit excessive.
For those seeking anonymity, it is best to look elsewhere.
Which Assets are Available?
As a CFD broker, Trading 212 offers an impressive selection of assets for a trade. These include:
Over 200 UK stocks
Over 570 US stocks (even though US users are banned from using the platform)
Hundreds of stocks from other countries
Commodities including gold, silver, crude oil, gas, copper, cocoa, cotton, sugar, and more
Equities
Ten cryptocurrencies
Over two dozen fiat currencies
In total, there are thousands of assets listed on Trading 212.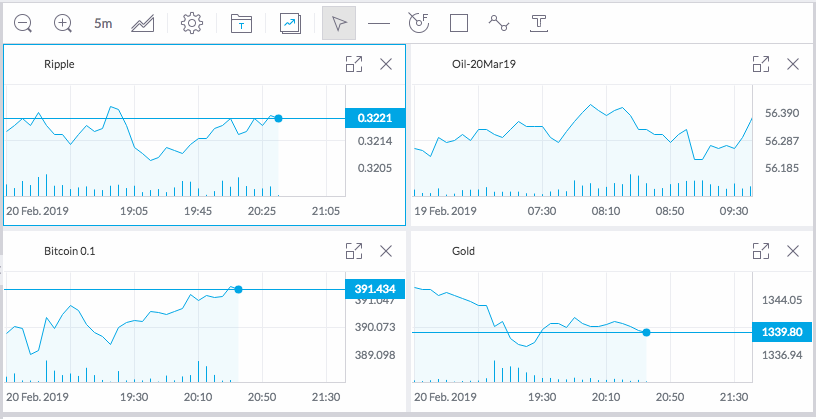 A drawback is that there is a relatively limited number of cryptocurrencies.
In addition, there are very few trading pairs available for these. Most include the USD. The only dual cryptocurrency pair listed ETH/BTC.
Compared to dedicated cryptocurrency exchange platforms, Trading 212 simply doesn't measure up.
No Trading Volume for Cryptocurrency?
Since there is no actual cryptocurrency trading on Trading 212—only orders placed on cryptocurrency CFDs—orders are only placed against expected price movements. No cryptocurrency can actually be purchased on the site.

Trading 212 cannot, thus, report the volume of cryptocurrency traded only the CFDs placed against projected fluctuations in price.
The CFDs are a novel feature on the platform but likely not enough to encourage mass usage of the platform when other exchanges allow actual cryptocurrency to be traded.
Is Trading 212 Safe?
As of yet, Trading 212 has not been hacked or compromised in any way.
To ensure fund safety, Trading 212 holds funds in segregated accounts. A security operations center analyses site traffic to detect and react to any unusual events quickly around the clock.
Furthermore, all funds stored in the account are covered by the Financial Services Compensation Scheme (FSCS)—worth up to £85,000, or €100,000 in the European Union.
However, in terms of client-side security options, Trading 212 is severely lacking. Basic security features are entirely absent from the platform. Users cannot even secure their accounts with two-factor authentication.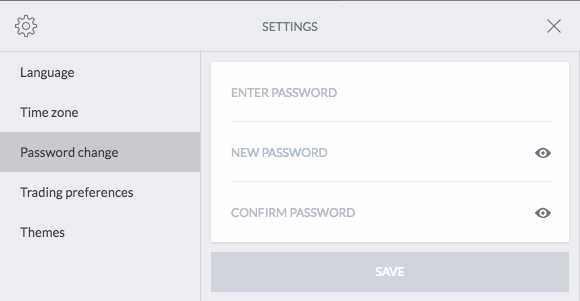 The lack of security offerings to end users leads us to believe that Trading 212 may be less secure than other similar platforms despite the lack of hacks and exploitations.
Deposits, Withdrawals, and Transfer Limits
Deposit and withdrawal options on Trading 212 include:
Credit Card
Bank Transfer
Skrill (Skrill deposits must be withdrawn with Skrill)
Dotpay
Giropay
SafetyPay
Carte Bleue
Mister Cash
Direct eBanking
CashU
UnionPay

Some of these transfer methods are restricted based on the geographic regions of an account. Thus, not all of these will be available to all users. As well, highly sought after transfer methods—such as PayPal and Payoneer—are not supported by Trading 212.
Certain deposit methods require withdrawals to the same source. This is the case with Skrill. However, this issue can be alleviated by using multiple deposit methods.
As with most CFD brokers, the default withdrawal option is via credit or debit card—a common practice with CFD brokers.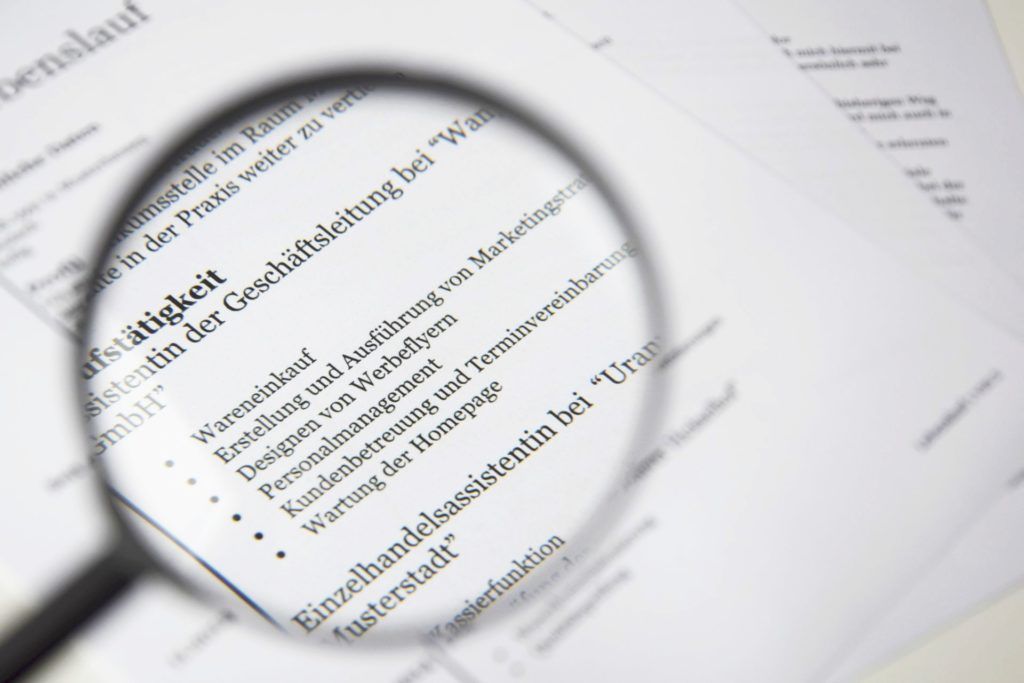 The maximum deposit amount is set at 30,000 EUR, GBP or USD for credit card and bank deposits whereas only 1 EUR/GBP/USD is required to open an equities account. This is also the minimum withdrawal amount.
For currencies, stocks and indices accounts, the minimum deposit and withdrawal amount is 100 EUR, GBP or USD. These minimums are similar to competitors.
According to Trading 212, the great majority of withdrawals are processed the same day, with bank and credit card withdrawals taking 2-3 days to reach your account, while other withdrawal options may take longer.
Many negative reviews cite that withdrawals sometimes occur on longer time tables than those defined by Table 212.
Who Does Trading 212 Report To?
According to the Trading 212 website's privacy policy:
"reporting obligations to the FCA and the FSC; providing information to financial crime authorities of suspicious money-laundering transactions or in the context of financial criminal proceedings; providing information to tax authorities."
This implies that financial details may be reported to the FCA and FSC. The platform does not appear to comply with the Foreign Account Tax Compliance Act (FATCA) since U.S. registrations are blocked.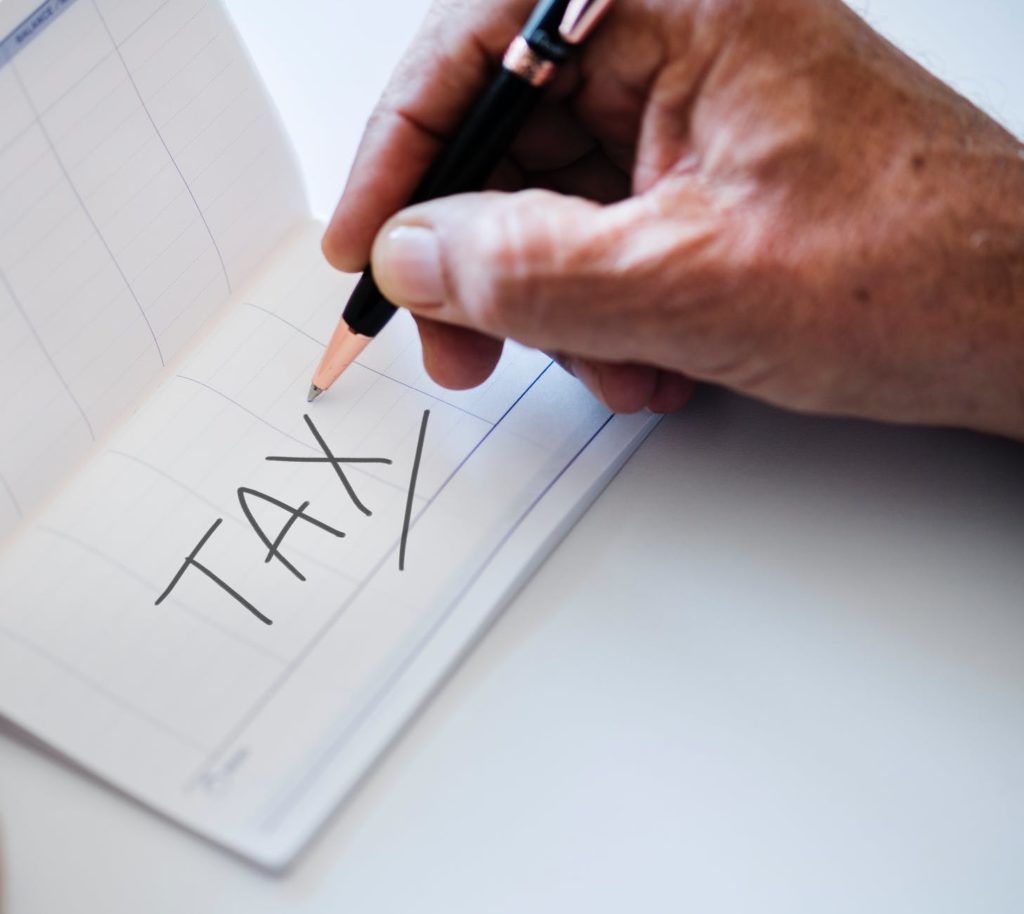 Overall, Trading 212 is regulated similarly to similar brokers in terms of information confidentiality. As well, it appears to comply only with legally required reporting protocols.
Trading 212 Customer Support
Like many trading platforms and brokerage firms, Trading 212 hosts is its comprehensive FAQ page. This information provides details on the most common queries—along with helpful tips about how to use the platform.
Table 212 also offers 24/7 telephone support — an option that only a few cryptocurrency trading platforms offer.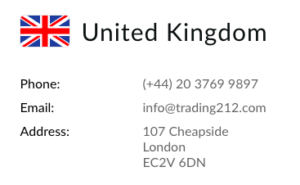 Lastly, Trading 212 also offers customer support via email and through their dedicated contact form. They do not appear to have a dedicated social media support team in contrast to some other platforms.
In terms of response time, Trading 212 does not provide an estimated guideline, but customer reviews online indicate support is highly responsive, with the great majority of queries being handled quickly.
Trading 212 Reputation
The London-based Trading 212 has always managed to maintain a relatively low profile in the industry, despite being in operation since 2004. It currently has less registered users than many major cryptocurrency exchanges.
However, its mobile app does have over 1 million combined downloads and an average review of 4.3/5.

However, on Trustpilot, Trading 212—the company not the mobile app— has an average voter rating of 4.4/10 stars.
Around two-thirds of the reviews are ranked as poor or bad.

In addition, in late 2017, the otherwise stealthy platform did find itself the subject of controversy as the exchange temporarily suspended trading amidst a large Bitcoin Cash (BCH) price surge. During this surge, dozens of investors saw their positions swell with profit.
After the spike, many were unable to liquidate until after BCH had already crashed, leading to an estimated $13.2 million in lost profit.  Trading 212 settled many of the complaints and paid a fraction of the lost profits to users from reserve accounts.
Complaints about the ability to successfully make regular withdrawals continue to appear in many recent negative reviews. It appears Trading 212 is still struggling with problems it faced in 2017.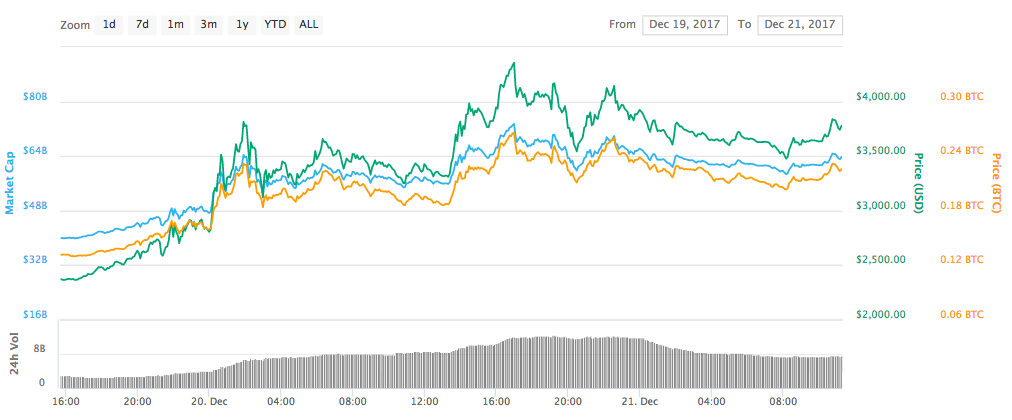 This does not bode well for the company's reputation.
Our Review
Overall, while CFD brokers such as Trading 212 do offer a great deal more assets for trade than a typical cryptocurrency exchange, there are some important limitations presented.
However, its limited reputation in the cryptocurrency community and somewhat small size mean Trading 212 remains a relatively unknown force in the landscape.

Being a CFD broker, Trading 212 gives traders the opportunity to purchase and potentially profit on cryptocurrencies, without actually needing to own any, thereby removing some of the barriers to entry.
While this might be interesting to investors and traders, those who actually want to buy or sell cryptocurrency or cryptoassets must go elsewhere. Real Bitcoin will not be found on Trading 212.
Overall, we at BeInCrypto consider Trading 212 to be a relatively average trading platform for CFDs with various merits and faults. However, we must stress that we do not recommend Trading 212 for trading cryptocurrencies—namely because no real cryptocurrencies can be purchased, there is a limited option of CFDs for cryptoassets, and there are many exchanges which are just simply better for cryptocurrency trading than Trading 212.
---
Image credits: CoinMarketCap, Trading 212, Pexels, TrustPilot
Disclaimer: The contents of this article are not intended as financial advice, and should not be taken as such. BeInCrypto and the author are not responsible for any financial gains or losses made after reading this article. Cryptocurrency exchanges are frequently compromised, and the cryptocurrency market is particularly volatile. Readers are encouraged to exercise any and all security options present when trading cryptocurrencies, and consult with a certified professional for financial advice.

Disclaimer
All the information contained on our website is published in good faith and for general information purposes only. Any action the reader takes upon the information found on our website is strictly at their own risk.