New projects with distinctive qualities and growth potential continuously appear as the crypto sector develops and flourishes. STEPN (GMT) is one such project that has attracted the interest of numerous investors and cryptocurrency enthusiasts.
Since STEPN (GMT)'s introduction, the project has significantly impacted people's health and finances. 
However, a new and better platform, Uwerx, is set to be launched. Uwerx is an upcoming blockchain-based freelancing platform. As one of the few tokens with practical applications, Uwerx intends to turn the freelancing industry around. The price prediction of Uwerx looks quite intriguing. Let's review the price prediction of these projects and see what to expect from them.
Step Up to the Future of Finance with STEPN (GMT)
STEPN (GMT) is a Web3 lifestyle application developed by the Australian finance company, Find Satoshi Lab. The primary goal of the STEPN (GMT) is to promote a fit and healthy lifestyle while enabling users to receive prizes for doing nothing more than jogging, walking, or running while wearing NFT sneakers.
The price of STEPN (GMT) is $0.372627 at the moment, and its 24-hour trading volume is $40,173,856M. STEPN (GMT) has decreased by 1.6% during the past 24 hours, however its current sentiment remains bullish. STEPN (GMT) has outperformed most of the larger cryptocurrencies regarding ROI since its introduction, but we're confident that Uwerx will do much better. Uwerx is expected to rise by 100X more than its first presale price before officially launching.
Invest in Uwerx (WERX) for a Better Freelancing Industry? 
Uwerx will be a new addition to the list of projects on the crypto market. However, this time, it will lead the way with lower fees, greater security, increased transparency and play host to come more use cases and unique features. Freelancing is a fast-developing sector of the world's economy. Previously, freelancers used platforms like Upwork and Fiverr to connect with clients, but when Uwerx officially launches, freelancers will quickly find that they do not want to pay extortionate fees of 20% to Fiverr and 10% to Uwerx.
Uwerx will also integrate with traditional collaborative tools such as Slack and Trello as well as introducing webinars and gamification so that freelancers will be able develop multiple income streams.
One of the fascinating features Uwerx will bring is the low transaction fees of 1%, but there's much more to offer apart from that. At the end of the presale, WERX tokens will see a liquidity lock for 25 years. To assure investors of its safety, InterFi Network, and Solidproof conducted audits before the presale began. Unlike other scams and fake projects, the Uwerx team will renounce contract ownership to secure investments. Freelancers and clients can interact without the fear of fraud or record manipulation.
Uwerx will make provisions to secure the IP rights of freelancers and create a safe and secure space for them to work. Uwerx will also provide several tools to help freelancers to sell their services to potential clients.
Uwerx means business, and the project is ready to do everything to revolutionize the freelancing industry while leveraging the benefits of blockchain technology.
Join the Uwerx (WERX) Presale Now!
From the features analyzed above, it's evident that Uwerx will turn the freelancing industry around. Its features are outstanding, and it provides solutions to most of the problems that freelancers have with traditional platforms.
Uwerx's adoption seems to be growing rapidly as the presale is selling out fast. Each token is going for $0.005 in the first stage. Purchasing WERX tokens might be equivalent to securing your future finances. So, don't be left out.
Visit these links to get more information about Uwerx and enjoy the current 25% purchase bonus:
Presale | Telegram | Twitter | Website
Disclaimer
This article is sponsored content and does not represent the views or opinions of BeInCrypto. While we adhere to the Trust Project guidelines for unbiased and transparent reporting, this content is created by a third party and is intended for promotional purposes. Readers are advised to verify information independently and consult with a professional before making decisions based on this sponsored content.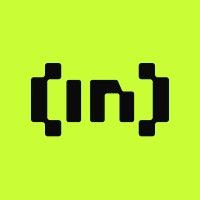 BeInCrypto Team comprises a diverse group of experienced journalists, analysts, and crypto enthusiasts dedicated to delivering the latest news, insights, and analyses in the...
BeInCrypto Team comprises a diverse group of experienced journalists, analysts, and crypto enthusiasts dedicated to delivering the latest news, insights, and analyses in the...
READ FULL BIO
Sponsored Sponsored