Premier IDO Launchpad protocol, CODI Finance, has begun its private sale of CODI tokens, its native and governance token, and has made it open to the general public. Don't miss out until it's not too late.
What is CODI Finance?
Codi Finance, a Solana-powered decentralized exchange protocol, is preparing for its IDO Launchpad and a full-fledged NFT marketplace. Codi Finance is on the way to becoming the most significant decentralized exchange or DEX with the help of the Solana blockchain which is known for its features like blazing fast speed, low transaction costs, and even lower latency.
Codi Finance's NFT marketplace also has a similar goal to improve the current scenario with DeFi projects and to become one of the most reliable and populated NFT marketplaces.
The team behind Codi Finance is working on including the following characteristic within its DEX Protocol:
Diverse ecosystem
User-friendly interface
Quick transfer of funds between wallets etc.
The premium services on Codi Finance include staking, providing liquidity, using the NFT marketplace, and trading cryptocurrency.
Following are the details shared by Codi Finance about their planned IDO.
1. Codi Finance IDO
The decentralized exchange sector has been crowded with identical and unoriginal projects for a long time but Codi's team aims to change the situation by bringing their fresh ideas to the market. Codi Finance is a promising DEX protocol because it has the potential to grow into an improved version of itself with time by allowing users to partake in IDO's through its IDO Launchpad.
Developing a Launchpad like Codi's required simplicity, uncompromising performance, scalability, governance, interoperability, and of course quick efficiency. The platform would also offer token distribution, a decentralized KYC model, and automated token claims to the participants of each IDO occurring on the CODI ecosystem.
The team concluded that only Solana has the means to provide CODI Finance IDO Launchpad with the means to take off without crashing. Because their aim is to:
Implement active user governance for IDO Launchpad
Giving the power of decision making and future operations to CODI DAO Community
Include a voting process to determine future projects on the IDO platform
Have functional cross-chain token pools
Exchange tokens across multiple blockchain, for example, Ethereum and Solana
2. CODI NFT Marketplace:
The DeFi sector is growing with each passing moment and proving those wrong who questioned about its future. As time goes by, this sector is set to become the most fiercely competitive one within the cryptocurrency industry. Launching a project that has anything to do with DeFi or NFTs, seems to be a tough nut to crack due to challenges in raising funds.
Despite these issues, CODI intends its IDO Launchpad to help projects to raise funds safely and efficiently. The other courageous undertaking of CODI Finance is its NFT Marketplace which is set to be a P2P NFT Marketplace to help facilitate a smooth and transparent transfer of NFTs between users and some of the most talented NFT artists.
Given the success experienced by this particular sector, it is no surprise that CODI Finance wants to join the NFT race. What makes CODI's NFT Marketplace so unique is that it would have low transaction fees and high processing time which is the opposite of the current leader and largest of all NFT Marketplaces named OpenSea.
The overall experience of NFT fans and artists might improve as a whole if the buying and selling process can be accelerated and cost low gas fees. Solana blockchain can pull off this as cryptocurrency experts recognize Solana for its high transaction speed and lowest of the low transaction fees.
CODI Private Sale
The private sale of CODI Finance that started on September 28 is already underway till October 31. Potential investors who wish to onboard this promising and unique investor opportunity can partake in the private sale.
For more information regarding this project, visit the website or get in touch via for private sale. Visit the page Medium for inspiration.
For more information on this project, please visit Codi.finance, or users can join the community by following our social media channels: Twitter, Discord, Telegram.
Disclaimer
All the information contained on our website is published in good faith and for general information purposes only. Any action the reader takes upon the information found on our website is strictly at their own risk.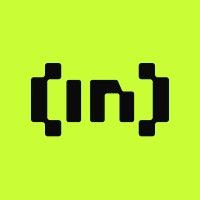 BeInCrypto Team comprises a diverse group of experienced journalists, analysts, and crypto enthusiasts dedicated to delivering the latest news, insights, and analyses in the...
BeInCrypto Team comprises a diverse group of experienced journalists, analysts, and crypto enthusiasts dedicated to delivering the latest news, insights, and analyses in the...
READ FULL BIO
Sponsored Sponsored