Ripple is crawling towards a win as the SEC is forced to hand over the Bill Hinman documents.
Twitter lit up today as Ripple's general counsel Stuart Alderoty posted on the microblogging site. Alderoty said that the U.S. Securities and Exchange Commission (SEC) has finally given up the goods – called the Hinman documents.
The Ripple team are chalking this move up to a win for their side. Alderoty also noted that the documents are still sealed from the public.
"I've always felt good about our legal arguments, and I feel even better now. I always felt bad about the SEC's tactics, and I feel even worse about them now."
SEC hands over documents
The SEC was forced to hand over the documents to comply with a court order dished out in September by U.S. District Court Judge Analisa Torres. Until now, the SEC had skirted around six other orders to hand over the papers.
Ripple is continuing to stand its ground. That is, that the SEC cannot prove that XRP – the blockchain's native token – is a security.
Of course, the drama on social websites is coming in hot.
Ripple CEO is Outraged
This comes after Ripple CEO Brad Garlingouse expressed his outrage on Twitter.
"My outrage has grown as the litigation has unfolded. There is no recourse, there is no consequence to those that brought this lawsuit. The SEC's pursuit of a policy objective isn't about 'a faithful allegiance to the law.' It's about power."
Garlinghouse noted that the SEC needs to be reminded that it exists as a body that is in the service of the people.
The XRP price has been on an upward trajectory in recent weeks, as investors await more positive news from the case.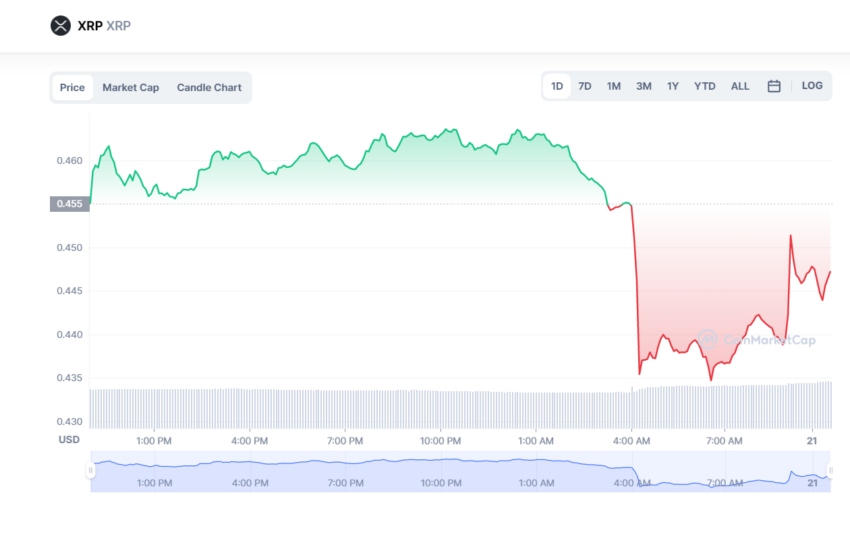 Last night the price fell, however as the news breaks, the price chart could be worth watching.
Got something to say about Ripple, XRP or anything else? Write to us or join the discussion in our Telegram channel. You can also catch us on Tik Tok, Facebook, or Twitter.
Opinions seen on this website should not drive any financial decisions from readers.
Disclaimer
All the information contained on our website is published in good faith and for general information purposes only. Any action the reader takes upon the information found on our website is strictly at their own risk.