With the recent news of major U.S. bank failures circulating in the media, many investors turn their attention toward decentralized finance, Web3 payments, and the associated investment opportunities. 
One major player emerging in the Web3 payment space is Pelago – a newly launched, fully decentralized crypto payment platform that uses a first-of-its-kind liquidity pool system to support transactions.
This system and other special features make Pelago DeFi's strongest response yet to centralized platforms in traditional finance, crypto, and as we'll discuss below, to the issues associated with them. 
Key Differentiators: How Pelago Sets Itself Apart
Four main features set Pelago apart from traditional financial service providers and crypto payment competitors:
Zero custodian risk
A liquidity-pool system that reduces costs while creating a unique investment opportunity
Simplified payment and integration processes for centralized-style experiences
Advanced and comprehensive privacy-protection measures using Zero-Knowledge proofs, Decentralized Identities, and Verifiable Credentials
Zero Custodian Risk
With many depositors now facing losses in both traditional finance and crypto, the risks associated with mismanagement and fraud by centralized entities have become more salient. Since a fund aggregation process is essential to payments, this custodian risk is highlighted by merchants who accept crypto payments through centralized processors.
To eliminate such risks, Pelago removes the need for the payment gateway to hold the merchants' private key in order to conduct fund aggregation. Instead, it carries out the crypto payment process by executing transactions entirely via smart contracts in the format of liquidity pools.
Liquidity Pool Architecture
Pelago facilitates Web3 transactions using liquidity pools which aggregate payments, allowing merchants to settle many in a single transaction, and at a lower cost than other payment aggregators. When a customer pays with crypto using Pelago, their funds go to an open liquidity pool of the token they paid with.
The liquidity pools are also created using the contributions of different liquidity providers. When the merchant decides to execute the aggregate transfer of all payments not yet deposited, the system finds a liquidity pool with enough assets to fulfill the transaction.
Simplified User Experiences
Pelago is friendly to both Web2 and Web3 users, bringing merchants and consumers simplified payment and integration experiences. Consumers don't scan their wallet to pay with Pelago, which only requires them to scan a single QR code, reducing checkout time significantly. This unique one-step payment process also saves customers transaction costs by reducing the gas fee. For merchants, no time-consuming onboarding or KYC process is required either, allowing for easy, low-barrier setup.
Privacy Protection
With Pelago, full on-chain privacy protection using Zero-Knowledge Proofs, Decentralized Identities, and Verifiable Credentials has been implemented in a crypto payment protocol for the first time.
These measures ensure that merchants using Pelago don't have their wallet addresses or other sensitive information made visible on the blockchain when payment transactions are recorded.
Pelago's Investment Advantage for Liquidity Providers
Thanks to the unique technology underpinning the platform, crypto holders who contribute liquidity to Pelago enjoy various benefits compared to investing in both traditional assets and other types of DeFi liquidity pools.
DeFi's Latest Alternative to Traditional Investing
By allowing private investors to facilitate transactions, DeFi liquidity pools provide an investment opportunity that avoids the volatility and illiquidity risks associated with investing in commodities and securities under centralized finance.
Pelago liquidity contributors get liquidity provider tokens (LPTs) when they deposit assets into a liquidity pool, while they earn interest on these contributions in the form of the same asset type that is provided. And as an additional reward, LPTs can be farmed for Pelago tokens.
The Best Liquidity Investment Opportunity
Pelago is the first DeFi platform to use liquidity pools to support crypto payments. This type of liquidity investing option brings some benefits compared to investing in DEX liquidity pools:
Because only one asset type is provided by Pelago contributors, they experience no impermanent loss caused by a change in the exchange rate of the provided assets
Interest yields depend on the more stable demand for payments compared to conversions
In Conclusion
Pelago ensures a payment process that aligns with the decentralized vision of crypto, achieving a trustless, consensus-based payment solution. At the same time, decentralized payments will help make engaging in the crypto economy a more worry-free experience for the general public, many of whom were left reeling from disasters in centralized finance caused by mismanagement. Ultimately, these events have demonstrated the need for decentralization, which, as mentioned, resolves the risks associated with centralized crypto players.
For these reasons, Pelago is set to reinvigorate the crypto industry. For more information, visit the Pelago website, or join the Discord.
Disclaimer
This article is sponsored content and does not represent the views or opinions of BeInCrypto. While we adhere to the Trust Project guidelines for unbiased and transparent reporting, this content is created by a third party and is intended for promotional purposes. Readers are advised to verify information independently and consult with a professional before making decisions based on this sponsored content.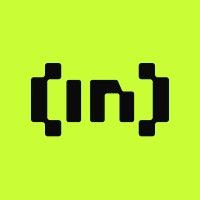 BeInCrypto Team comprises a diverse group of experienced journalists, analysts, and crypto enthusiasts dedicated to delivering the latest news, insights, and analyses in the...
BeInCrypto Team comprises a diverse group of experienced journalists, analysts, and crypto enthusiasts dedicated to delivering the latest news, insights, and analyses in the...
READ FULL BIO
Sponsored Sponsored