Liquidity providers will share in 15,000 USDC and traders will compete for 15,000 USDC.
All of the option markets listed on Arbitrum are eligible for the trading competition including: Ethereum, Bitcoin, Matic, Solana, Avalanche, Doge, Cardano, Aave, Polkadot, Sushi, BNB, Chainlink, Uniswap and Ripple!
Details about the trading competition can be found on the Optix blog.
What is Optix?
Optix is a decentralized option protocol where you can trade options on top crypto assets with up to 50x leverage and earn sustainable yield selling options, directly from your wallet.
What are the unique benefits of Optix?
Optix is revolutionizing the options trading industry with its unique features. One of the standout features is that it offers options on a wide range of assets, not just BTC and ETH. This provides traders with a diverse range of investment strategies that can be tailored to their specific needs.
In addition to a diverse range of assets, Optix offers a simple user experience. The option buying and selling process can be confusing and complicated, but with Optix, it's as simple as using a decentralized exchange. The platform also supports multiple chains, including Arbitrum and Polygon, making it accessible to a wider range of users.
How does it work?
Collateral in a vault can be used to sell options across multiple assets, put/call directions, expiries, and strikes. This ensures that traders are able to maximize their capital utilization and investment opportunities. Vaults can be created and operated by anyone permissionlessly and compete to offer the best prices to the buyer.
All options on Optix are fully collateralized, non-custodial, and on-chain, providing greater security and transparency to traders.
Who can benefit from Optix?
Optix provides a range of solutions that cater to different types of users, including protocols, DAOs, investors, retail traders, market makers, and institutions.
For protocols, DAOs, and project investors, token vaults and structured products built on a protocol's native tokens or DeFi primitives offer leverage, risk management & yield opportunities.
For retail traders, Optix provides leverage, portfolio insurance, and yield earning through liquidity provision to vaults.
Market makers & institutions can benefit from Optix's block trading capabilities for large privately agreed trades against KYC'd and whitelisted parties only, the provision of liquidity at scale, delta hedging and risk warehousing using their own tooling, and using options to hedge their exposure from other trades.
Referral Program
Optix has an exciting on-chain referral program! You can earn a share of the action every time you invite your friends to trade on Optix. For every successful referral, you'll receive a generous .05% of the notional value of the trader's transactions. That's right, simply by spreading the word about Optix, you can start earning today! Don't wait any longer, join our referral program and start earning rewards.
OPTIX is Optix's native protocol token; it will be launched in Q3 of 2023. The OPTIX token will be a standard ERC-20 on Ethereum.
The OPTIX token is a utility and governance token that provides ownership and governance of the Optix protocol to the Optix Community. The more OPTIX tokens held, the more voting rights one can accrue. This shared control enables alignment of incentives between the Optix team, community, traders, investors, and partners of the ecosystem.
Investors
$1.8 million was raised in a funding round led by Skynet Trading, followed by Ascensive Assets, Arrington Capital, LVT Capital, Morningstar Ventures, SkyVision Capital, Huobi Global and Phemex.
Disclaimer
This article contains a press release provided by an external source and may not necessarily reflect the views or opinions of BeInCrypto. In compliance with the Trust Project guidelines, BeInCrypto remains committed to transparent and unbiased reporting. Readers are advised to verify information independently and consult with a professional before making decisions based on this press release content.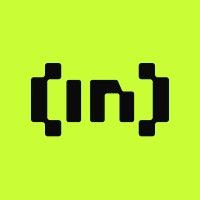 BeInCrypto Team comprises a diverse group of experienced journalists, analysts, and crypto enthusiasts dedicated to delivering the latest news, insights, and analyses in the...
BeInCrypto Team comprises a diverse group of experienced journalists, analysts, and crypto enthusiasts dedicated to delivering the latest news, insights, and analyses in the...
READ FULL BIO
Sponsored Sponsored