Will 2023 be crypto's year? After the tumult of last year, what will be the trends influencing the market this year?
One trend is the push for transparency. Cryptocurrency exchanges and businesses will make their practices more public and transparent so that the public can regain trust in the industry.
Some prominent players (Binance, Coinbase, and others) have begun publishing their proof of reserves. If nothing else, 2022 has shown that this is a MUST.
As inflation continues to ease, investors will have more disposable income. If they choose to invest it in crypto, one might see the crypto winter slowly melting away.  In fact, at the time of writing, the crypto market capitalization stood just shy of the $1 trillion mark, and Bitcoin surged past the $21,000 mark. 
NFT Corporate Adoption Likely to Rise
Last year, the focus was on profile picture (PFP) NFTs. But they have led to a flood of competition which has caused severe over saturation. This, combined with a collapse in trading volumes on NFT marketplaces, further generated a sense of apathy in the NFT space. 
Only specific blue-chip collections, such as CryptoPunks, have managed to maintain their ETH floor prices. The dollar floor has also fallen with the collapse of crypto prices in general. Nonetheless, the focus on collectibles and art should instead be pointed toward the unbelievable utility of more general NFTs.
The Beginning of the Transition
"Tokenizing" these real-world tangible assets makes buying, selling, and trading them more efficient while reducing the probability of fraud. Examples include Starbucks' NFT loyalty program, Adidas pairing NFTs with physical items, the New York Knicks offering NFTs to ticket holders, and Reddit's Avatar NFTs. This trend of corporate adoption of NFTs is expected to increase 2023. Also, with the proliferation of Layer-2 solutions like Polygon, corporate adoption of NFTs is only going to rise.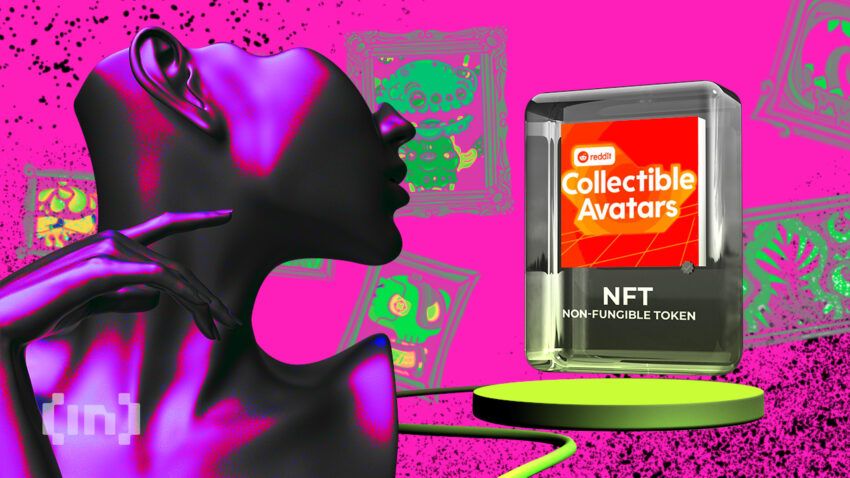 Max Krupyshev of CoinsPaid highlights three trends that will influence 2023 in the crypto industry. Among these are proof of reserves and transparency of crypto companies, a rising need for crypto tokenization of securities, regulation, and new applications for NFT technology.
2023 will be a lot about transparency for the crypto companies, he says. Firstly, any centralized platform will have to prove that they know what they are doing by showing its reserve of funds.
"Businesses will have to prove they are legit, and we may see some promising consortium of companies playing by the rules. There can also appear an independent group of people who will be imposing some non-official regulations for the companies," he said.
The second trend is regulation. It's becoming a big topic everywhere now, starting with developments in Europe. This can be good for existing companies, but it might make things harder for new startups because it's proper financial regulation. "Basically, for any new startup that is entering centralized space, this would be a thing that they have to comply with before they are able to provide any services for the public or businesses," Krupyshev added. 
New Era for NFTs
Lastly, the next crypto spring might be devoted to the tokenization of securities. "People will be using their Web 3 wallets to own physical things. This is what we achieved with stablecoins because, in a sense, they are tokenized securities already," Krupyshev said.
The question remains how they will be regulated or audited. "It might be the next bigger wave – that you own physical goods by owning tokens of these goods. It can also have space for NFTs, but revised slightly," he added.

"For most people, NFTs are just art now. I don't think this is the best utilization of NFT technology. When we are able to own land, a house, a car, or just a piece of real estate, this will give people an understanding of the real utilization of these blockchain things. Many people are skeptical about crypto and blockchain because they don't see what it brings to the world and what problems we are solving."
Luxury brands to sports are all riding the NFT bandwagon despite the crises of last year. Nonetheless, such adoption can boost the potential and utility aspect of non-fungible tokens. 
Disclaimer
Following the Trust Project guidelines, this feature article presents opinions and perspectives from industry experts or individuals. BeInCrypto is dedicated to transparent reporting, but the views expressed in this article do not necessarily reflect those of BeInCrypto or its staff. Readers should verify information independently and consult with a professional before making decisions based on this content.