BeInCrypto takes a look at on-chain indicators for Bitcoin (BTC), more specifically the Market value to realized value (MVRV).
MVRV for BTC
The MVRV measures the ratio between the market and realized capitalization levels. Values above one indicate that the market cap is larger than the realized one. Very high ratios show an overvalued market. The indicator currently gives a reading of 1.71. Historically, this entire 1.70-1.80 area has been crucial for determining the direction of the trend. It initially acted as resistance in early 2020, prior to the March 2020 bottom. After a period of consolidation inside it, an upward movement began on Oct 2020, leading to the current all-time high price. Afterwards, the area caused a bounce during the July 2021 bottom. MVRV is back inside this area once more. It is crucial that it bounces in order for the bullish trend to remain intact.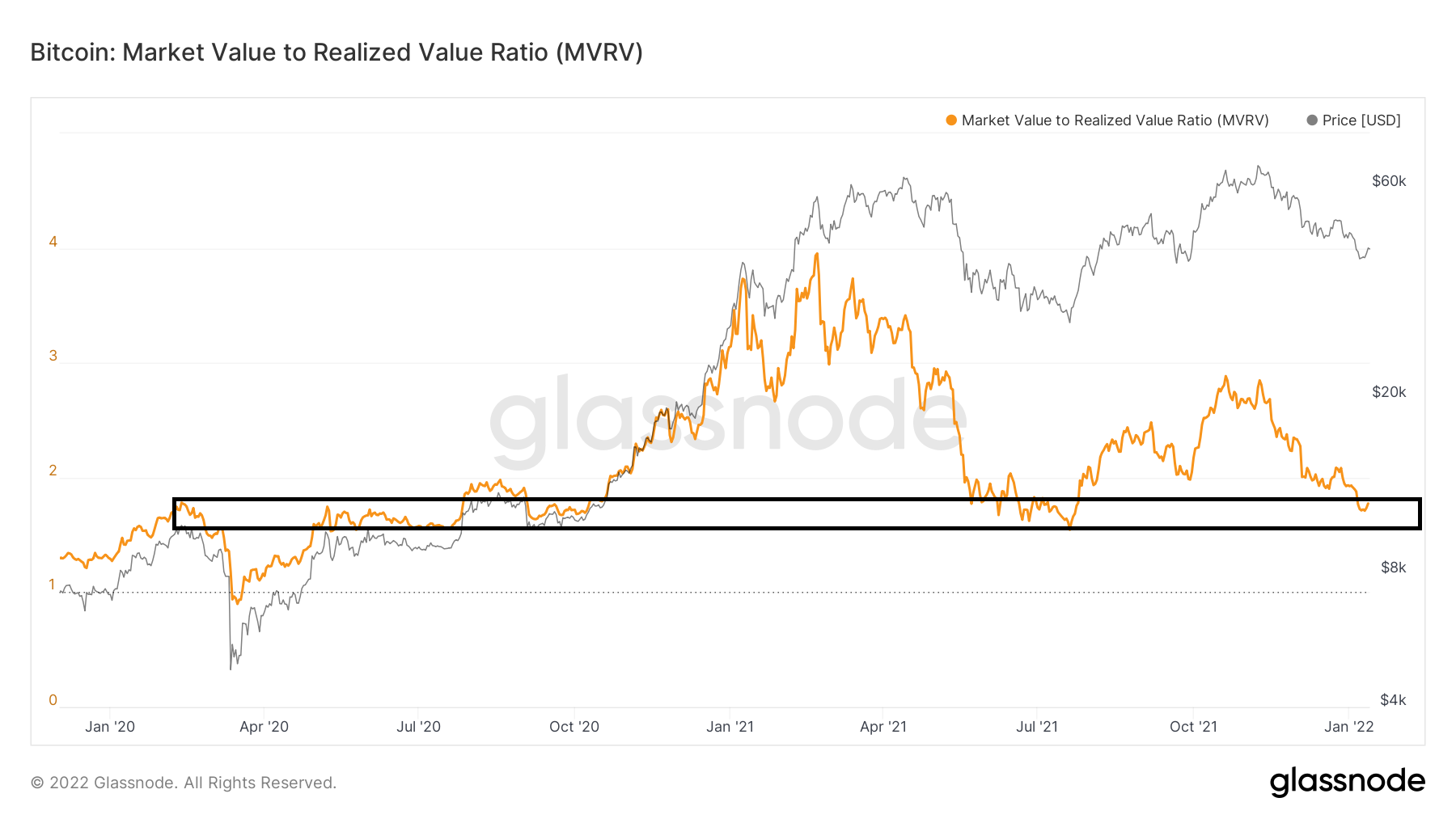 Previous readings
When looking at the entire values of the indicator since 2011, we can see that it has generated bearish divergence (black lines) only twice throughout its history. The first transpired over a three-month period between June – Sept 2017. While the BTC price moved from a high of $2,000 to $4,000, the indicator dropped from 3.6 to 3. This meant that while the BTC price increased, the difference between its market and realized capitalization levels decreased. Since a BTC price increase always causes an increase in the market cap, this means that the realized cap increased at a higher rate than the market cap. It can be seen as a bullish sign, since it would suggest that the price increase is accompanied by an increase in transactions. The second divergence transpired over a seven-month period, more specifically from Feb to Oct 2020. The BTC price moved from a high of $64,854 to the current all-time high price of $69,000. However, the indicator reading fell from 3.95 to 2.84. Therefore, the current bearish divergence was even more pronounced than the 2017 one.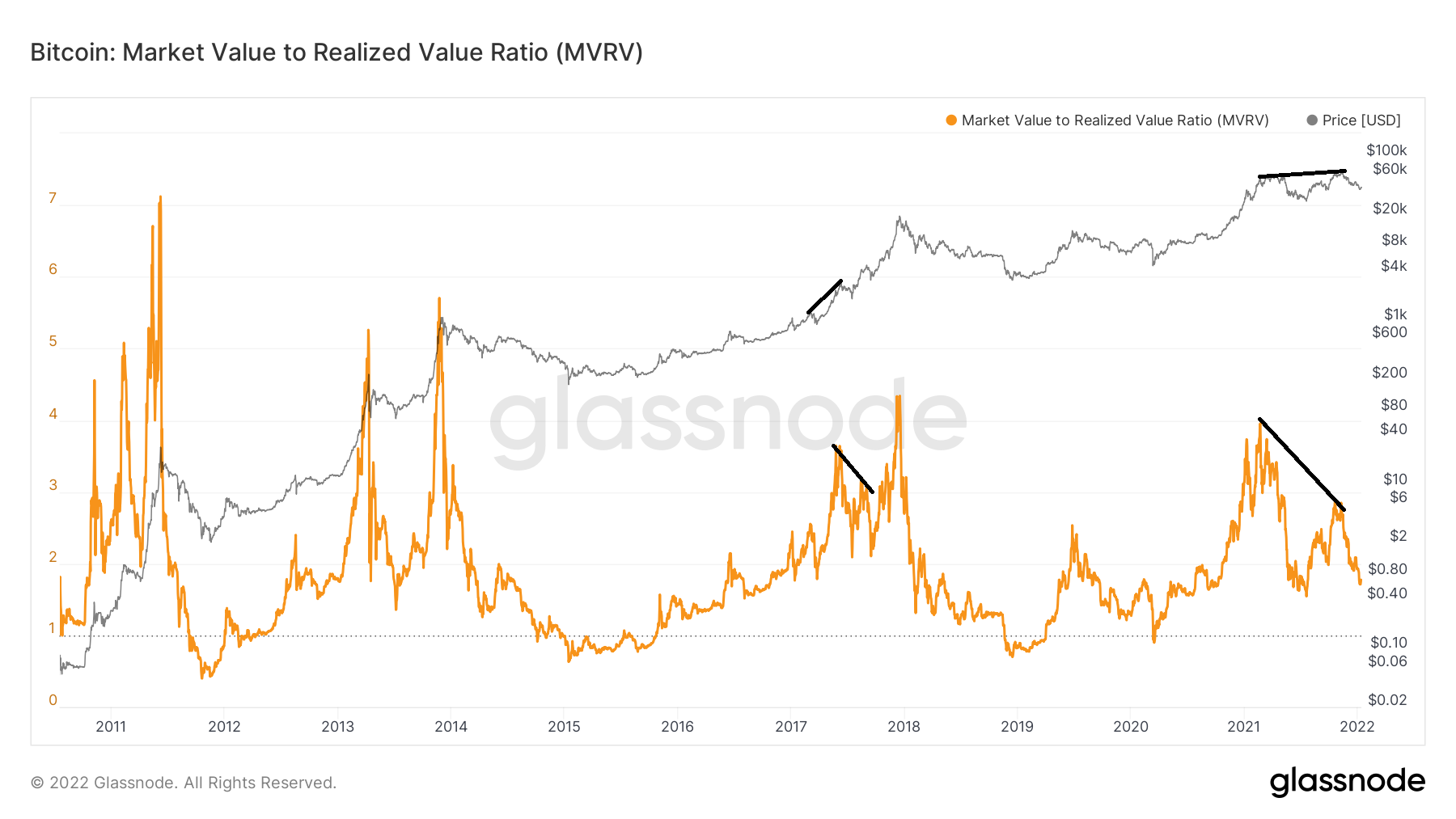 After the 2017 divergence, BTC went on a parabolic run and increased from $4,000 to $20,000 in a period of slightly less than six months. It remains to be seen if the current divergence will yield a similar result.
For BeInCrypto's latest Bitcoin (BTC) analysis, click here
.
Disclaimer
BeInCrypto strives to provide accurate and up-to-date information, but it will not be responsible for any missing facts or inaccurate information. You comply and understand that you should use any of this information at your own risk. Cryptocurrencies are highly volatile financial assets, so research and make your own financial decisions.