Music has undergone a dramatic shift from physical to digital. It is a shift that is still shaking itself out across the entire industry. And, it has changed everything, says Bruno Guez, the CEO of digital asset management platform Revelator.
Everything has changed – how people create, distribute, and consume music. How music gets to fans. What rights holders earn when music gets played, added to a video or ad, incorporated into an app, remixed into a new track, or used on a new digital platform or medium.
Once a set physical product, music is becoming ever more iterative, interactive, and ubiquitous. It is now a composable yield-bearing asset. New music-driven experiences are emerging in new contexts from games to fitness apps to VR.
Many of these experiences are things fans truly want. Fans want to support the artists who mean something to them. They want to meet their favorite musicians and interact with fellow fans. They want recognition from the artist and the community.
Fans even want to make their own music based on their favorite artists' sounds. It may grant them access to exclusive events and content. Maybe it will enable them to share the artist's success as early fans/promoters. It could even give fans clout and recognition for being part of an exclusive group.
Musicians would love to unlock the power of their network, and reward fans financially and socially for their time, energy, and creativity. However there are hurdles to overcome.
Music and its struggles
In the digital era, the music business has struggled with two core but contradictory truths.
On one hand, the business is based on creating and controlling creative IP, the recordings and compositions monetized via royalties and licenses. This was and remains the key source of revenue.
The rigid demands of licensing, rights management, and royalties (often laid out in national law) make responding to this dynamic wave of digital innovation challenging.
Licensing structures don't match new formats easily. Due to music's two copyrights for every recording, paying royalties accurately is extremely difficult. Mistakes and disputes are common.
Startups and legacy players have had a hard time coming to terms, even when this might be mutually beneficial, though this dynamic is improving. Adding fans to the mix can seem impossible.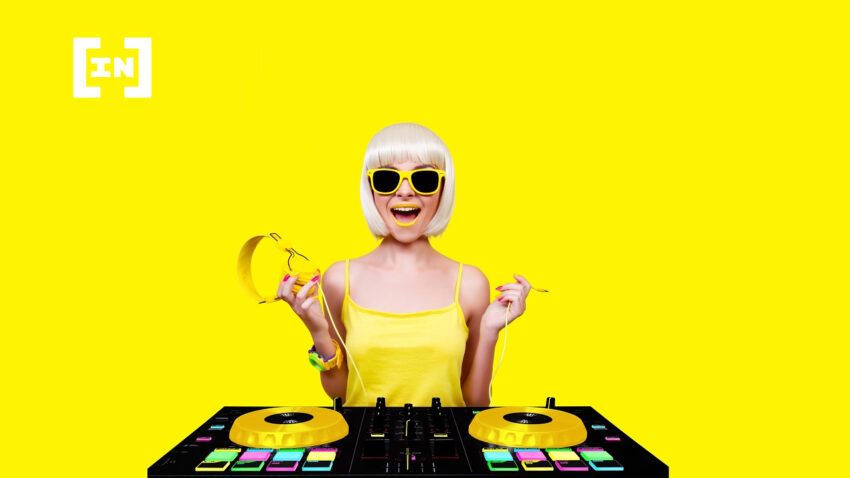 Music and How Web3 Fits into This Picture
Here's where Web3 comes in, specifically NFTs and blockchain technologies and the smart contracts they contain.
Blockchain infrastructure bridges the gap between creative IP and innovative usage. It can supercharge licensing via smart contracts. This lets fans create new works with an artist's recordings.
The music industry now has the opportunity to move rights on chain. This powers royalty flows that can move accurately and efficiently to the right parties.
Blockchain promises to spice up offerings for fans, by letting them own and participate in music creation, curation, marketing and monetization directly. A Web3 version of the music business offers fans three main benefits. There's financial participation, access, and verified derivative works in a more efficient market.
The emergence of regenerative finance and Web3 public good mechanisms focus on capturing and reinvesting profit from the digital economy back into the communities that help support it. This ties in perfectly with how artists would like to see the relationship with their fans develop. It can lead to a sustainable and meaningful economy around their creations.
Financial benefits for fans
With music rights and licenses on chain, the automated flow of money opens up more opportunities for other participants to be financially involved. The democratization of music funding and investment (via shares in music rights or revenues) can turn what used to be a backroom decision into a community effort. It promises to change how and what music gets made.
Web3's infrastructure supports active and passive participation and rewards participants thanks to smart contracts, baked-in utility, and efficient payments using decentralized systems. When your actions are rewarded automatically, with no additional effort from artists or their teams, you want to stay involved.
Web3 not only allows artists to pay fans for their contributions, it also enables fans to hold shares of an artist's revenues. This allows fans to directly back their favorite artists.
This support can go beyond a tip on a platform or a contribution to a specific project. It can become a cooperative financial community, where everyone earns money when the music is successful.
Blockchain payments and DAOs unlock the upside for eager participants, creating new channels for the serious passion many fans feel for the artists that inspire them.

When your initiatives and actions as a fan impact the growth of an artist's audience and the emergence of new revenue streams, you not only enjoy financial success but gain recognition and build your own reputation as a contributor.
Music and the growing value of "access"
Fans have always longed to find a closer human connection with the artists they love. Web3 opens direct communication between the artist and fans. It gives a framework to the relationship and offers all participants compensation. At the moment, artist-fan engagement is a one-way street. Email lists, social posts, and other methods broadcast an artist's activities and offerings. This is without much opportunity for interaction or community. Fans want something else, but Web2 platforms have struggled to deliver it.
Web3 brings direct-to-fan accessibility, something music marketers and fans alike have been searching for, for decades.
This connection can emerge, as value is delivered right to their crypto wallet. For example, an artist drops an NFT that gives fans backstage access at a concert. Or that opens up a secret vault of cool content only available for the superfans who can't get enough. Or that gets them merch unavailable anywhere else.
The integration of blockchain services with eCommerce platforms, ticketing services, community platforms, and other digital services is already gaining momentum. This tokengating allows artists to easily segment, empower, and activate their fanbase. This is without handling different accounts and segregated communities on many different Web2 platforms.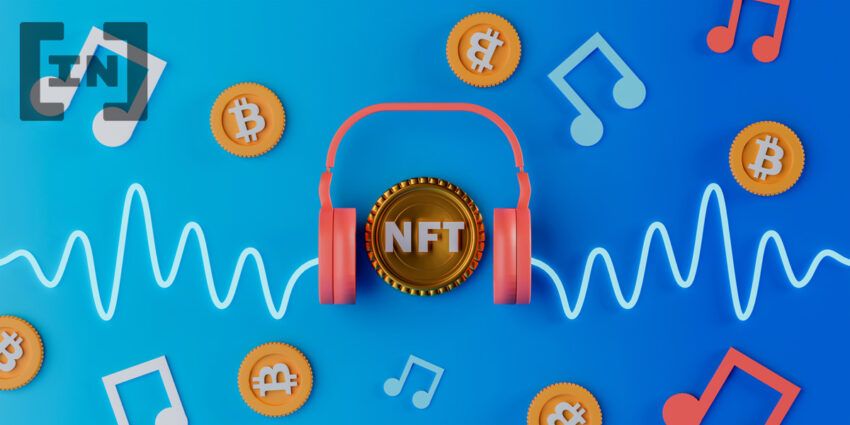 The Creation of Verified Derivative Works
This is a big one. Derivative works have been a thorn in the side of the music business since remixes, samples, and DJ sets became a thing decades ago. Licensing these legitimate and popular ways of using and re-imagining recorded music has been one of the major headaches facing labels, artists, music services, and nearly everyone else involved.
Blockchain is already changing this, by unlocking the creative potential of an artist's track and by compensating creative participation. Artists have started putting their stems on-chain and encouraging their fans to remix them. (Stems are the individual tracks from a recording session, like guitars, keyboards, and vocals.)
This is just the start. Artists could offer their acapella vocals for fans to craft new instrumental beds or backing vocals around. Artists could sell their stems as sound packs via services like Weav.io. In all cases, rights and attribution would be embedded in the blockchain-based content itself.
Payment would unfold programmatically, increasing the value of music and enabling the creative assets to take on a life of their own. Fans who exhibit great instincts for creation, curation, or promotion can be verified and rewarded by the artist or the fan community. This gives them the right to create sanctioned derivative works whose proceeds are automatically shared with the artist.
There's even potential beyond the music content itself. The license to reproduce merch featuring copyrighted artwork, lyrics and even recordings (on formats such as vinyl records), could be easily granted to the fanbase of an artist or label for a future premium. This allows entrepreneurial fans to take part in the value chain of physical goods by back-ordering, printing on demand or creating unique works using the artist's content. They can legally distribute goods on behalf of the artists they support.
Fan-powered communities: The future of Web3
Web3 creates a new position for fans, one that shifts the power in the industry. This new world is available via peer-to-peer technology and driven by the community. But that doesn't mean that you should completely get rid of all the big players.
In practice, music distribution, royalty collection, licensing, and many more aspects of the music industry rely on professional services and businesses that will continue to reside off-chain.
That includes the record companies and publishers, who work with songwriters and producers and hold the rights to music compositions. That also includes music-driven services like Spotify, YouTube, and Pandora which are already a big part of the ecosystem. They too are looking to expand into Web3 to harness the power of creator-fan communities. Web3 at its core is not about disintermediating existing players in the digital music industry. It's about using the technology to incentivize and reward all participants.
About the author

Bruno Guez is CEO and founder of digital asset management platform Revelator and a former director on the board of Merlin Network. He brings over 25 years of experience as a seasoned music executive working with Chris Blackwell's Island Records and Guy Laliberte's Cirque du Soleil.
Got something to say about music on Web3 or anything else? Write to us or join the discussion in our Telegram channel. You can also catch us on Tik Tok, Facebook, or Twitter.
Disclaimer
In compliance with the Trust Project guidelines, this opinion article presents the author's perspective and may not necessarily reflect the views of BeInCrypto. BeInCrypto remains committed to transparent reporting and upholding the highest standards of journalism. Readers are advised to verify information independently and consult with a professional before making decisions based on this content.

Our Guest Op-Eds represent in-industry voices in the crypto and Web3 space. Have an opinion? Email
[email protected]
.
Our Guest Op-Eds represent in-industry voices in the crypto and Web3 space. Have an opinion? Email
[email protected]
.
READ FULL BIO
Sponsored Sponsored