Recruitment in web3 is somewhat similar to talent hunting in any other innovation-focused industry. However, there are some notable differences, including remote-first approaches and the youth of the space (web3 is still very new!) Staying ahead of the curve in terms of technology and industry trends, regulatory compliance, and talent retention are all key for recruiters working in this dynamic industry.
If you are considering jumping on this decentralized wave, there's no time like now, with the market warming up in 2023. And the good news is that there's a blue ocean of opportunities. Here's how to nail recruitment in web3.
Join our ultimate web3 recruitment course. Increase revenue, find top talents, and save time and money. Apply here now.
What is web3, and why are people joining web3 startups?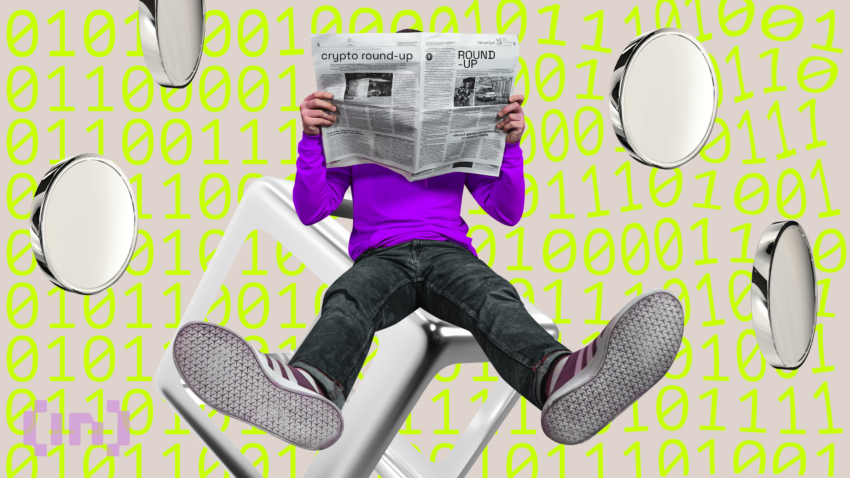 Web3 is the next iteration of the internet. Web2 (the internet we all know today) is characterized (and controlled) by technology conglomerates (Google, Apple, Meta, etc.) Services are "free," but data is harvested and sold. Web3 (a catch-all term encapsulating blockchain technology, crypto, the metaverse, AR and VR technologies, and more) represents a departure from this. Web3 prioritizes privacy, security, and personal data ownership. The concept marks an end to the rigid control of centralized entities on users and individual persons.
Should you and your business, employees, or clients adapt? Let us tell you this – the web3 market is already a billion dollar industry. Blockchain technology promises to disrupt almost every industry, business, and service, even the ones traditionally outside web3. It's clear to us that jobs in web3 are the future. So it's no wonder forward-thinking individuals are looking for opportunities in the exciting new technological realm.
Web3 recruitment: best practices
Recruitment in this industry can be daunting for those unfamiliar with how a web3 company operates and may be challenging. Specialized skillsets and unique values are associated with blockchain technology and decentralized systems. However, some best practices can help ensure success in recruiting top talent for web3 companies.
Specialized skillset
Web3 technologies require specialized skill sets that may not be as common in the broader labor market. To find the most suitable candidates, recruiters should look for candidates with web3 skills. These might include knowledge and expertise in the financial market, DeFi, cryptography, Decentralized Autonomous Organizations (DAOs), tokenomics, non-fungible tokens (NFTs), smart contracts, etc.
Use different channels
Web3 talents usually hang out and network in different corners of the web than most candidates of traditional companies. Recruiters can look for candidates in online communities related to crypto, blockchain technology, and decentralized applications (DApps). These might include Reddit, Discord, and Telegram.
In addition, search for candidates on job boards specializing in crypto and web3 jobs, such as BeInCrypto Jobs and Crypto Jobs List.
Be flexible
Being flexible regarding recruitment in web3 is crucial for many reasons. Some of the best candidates might not have previous experience in web3, so companies might need to be open to training these talents.
On top of that, most candidates looking for a job in the web3 space advocate for freedom — for instance, location-independent, remote settings, and flexible working arrangements.
Assess candidates' adaptability
The web3 market is rapidly evolving, and the ability to adapt to change is essential. During the recruitment process, assess candidates' adaptability by asking questions about their experience with new technologies and how they handle ambiguity, challenges, and uncertainty.
Emphasize the mission and values
Alena Afanaseva, CEO and founder of BeInCrypto, believes that working with people who share your vision is one of the most important things for business development.
When recruiting for your web3 project or company, emphasize the mission and values of your team or organization in job descriptions and during interviews. Only then can you attract candidates who share your vision.
Web3 recruitment in practical terms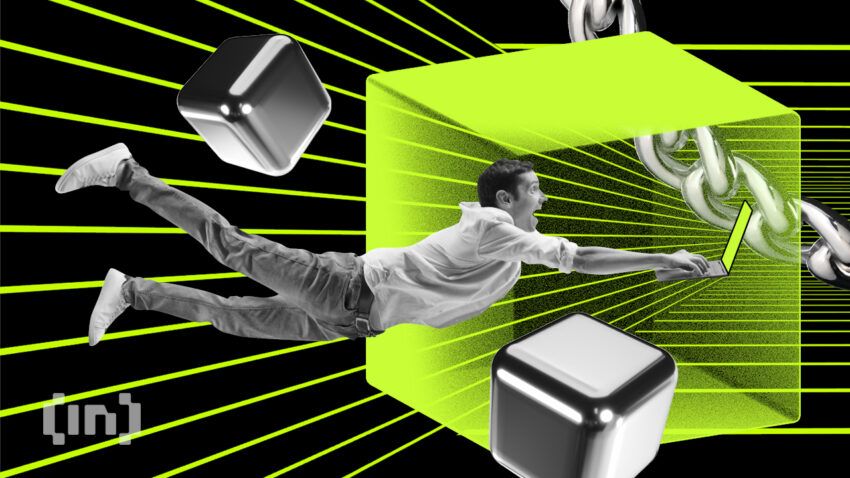 Recruitment in web3 can be a journey, and the BeInCrypto HR team knows it! Julia Motorina, recruiting team lead, and Katya Marchuk, employer brand manager, shared some cases and tips for web3 recruiters.
Tip 1: Recruiters should develop a personal brand
"Recruiters or HR professionals that aren't developing their personal branding are missing the opportunity to attract top talents," said Julia.
"Once I've started engaging more on Linkedin and positioning myself as a recruiter in web3, people started adding me, and I closed much faster many of the vacancies opened at BeInCrypto due to this new network I formed."
In other words, HR professionals and recruiters can develop their personal brand by sharing and showcasing their expertise, cases, and skills. That will position them as experts in the industry and will help them to stand out from competitors.
Tip 2: Stay in tune with the market
The COVID-19 pandemic and an unstable economy have led many big tech corporations, including crypto companies, to lay off hundreds or even thousands of employees. Others have filed for bankruptcy.
Julia mentioned that for companies in the position to hire, the arrival of new candidates on the market can be a great opportunity. Recruiters at or working with these companies should consider whether those affected by redundancies might match some of the open positions at their company.
"Since it can be tricky to find the right person for some very specific job, when these massive layoffs happen, we know that doing research increases our chances to find potential candidates."
Tip 3: Stay updated with emerging HR trends
The tech and web3 industry change at a very fast pace, so it's crucial for HR professionals and recruiters to stay up to date with industry trends. Staying current with what's changing and evolving impacts core business processes, talent acquisition, and retention.
Tip 4: Respect your intuition and gut feeling
Kate Nosova, Talent Acquisition Specialist at BeInCrypto, receives hundreds of applications for most of the open positions at the company. In one of the cases, she received 200+ applicants and filtered out 50 possible candidates.
Katya Marchuk, the direct manager of the position, went through these 50 different portfolios and resumés that didn't match the content writer position she was looking for.
"I looked at so many different profiles, and none of them felt right. When I came across this woman's profile, I had this funny feeling she was right for us. In our first interview, I knew it was her." The interesting thing was that Kate had the same feeling when interviewing her.
Gut feeling has a genuine part to play in hiring decisions and often proves to be the right call. Hiring based on intuition alone can be dangerous, but combining that sense with other factors can improve business success.
Best practices for HR Professionals in web3 recruitment
HR professionals and recruiters in web3 should keep in mind that the landscape is constantly evolving. Staying up-to-date with the latest trends, technologies, and best practices in recruiting is crucial to succeeding in such a competitive industry.
Combining traditional and innovative recruitment methods can be a good strategy. This might include leveraging social media, personal branding, and online communities to adapt to the market's demands. Plus, assessing candidates' adaptability and emphasizing the company's values increases the stakes of attracting top talents for their web3 projects.
Be[In]Crypto is launching a brand new course, "Recruitment in web3: From search to hire," to help HR professionals navigate the decentralized future and world of hiring. Don't miss the opportunity to learn and adapt to the new market. Apply for the course today.
Frequently asked questions
What are some best practices for web3 recruitment?
Where can recruiters find candidates for web3 roles?
What are some practical tips for web3 recruiters?
Disclaimer
In line with the Trust Project guidelines, the educational content on this website is offered in good faith and for general information purposes only. BeInCrypto prioritizes providing high-quality information, taking the time to research and create informative content for readers. While partners may reward the company with commissions for placements in articles, these commissions do not influence the unbiased, honest, and helpful content creation process. Any action taken by the reader based on this information is strictly at their own risk.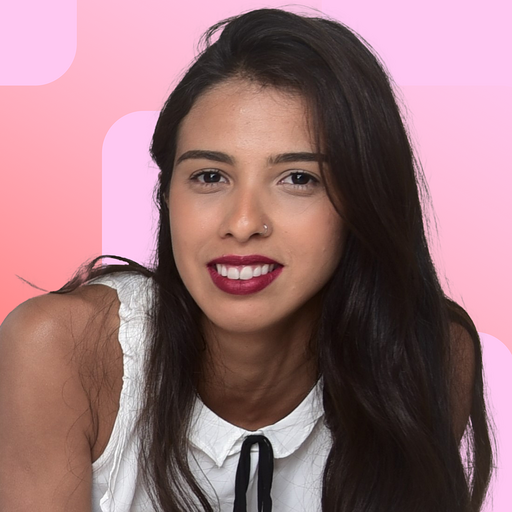 Camila Santiago is polyglot content writer and marketer. With four years of writing expertise and a six-year foundation in marketing and business, she has curated content across...
Camila Santiago is polyglot content writer and marketer. With four years of writing expertise and a six-year foundation in marketing and business, she has curated content across...
READ FULL BIO
Sponsored Sponsored