From the beginning of 2021 to date, RARI coin jumped by 1600% in value. This guide explains what makes Rarible stand out from the crowd of NFT marketplaces. As non-fungible tokens take the world of art by storm, will Rarible rise in NFT marketplace primacy from its current 4th rank?
In the DeFi space, it is not rare to see governance tokens spike in value enormously soon after launch. This happened with the YFI token of Yearn.Finance during last July when it jumped by over 15,000% in one week. Likewise, the Compound (COMP) chart looked like a spike trap last summer.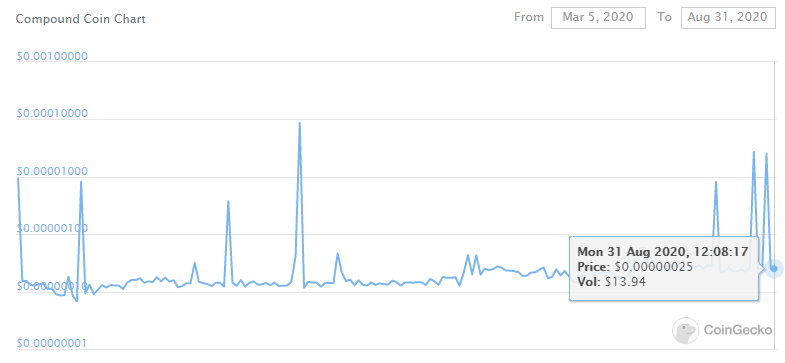 Such erratic price moves are usually a consequence of speculation intermingled with media hype and FOMO (fear of missing out). With that said, the RARI coin, as the native token for the Rarible NFT marketplace, has a more solid foundation. After all, it deals with a different kind of market than DeFi protocols. Although non-fungible tokens — NFT — are digital assets, they are, in some sense, real assets.
Practically anyone under 40 has most of their life unfold within the digital space. This may be audiobooks, e-books, streaming videos services, gaming, social media platforms, banking, etc. Each of that slice of digital life can be extracted in the form of an NFT, for all intents and purposes becoming a real digital asset.
Therefore, marketplaces that manage NFTs the best, will win primacy in this arena. The question is, does Rarible have what it takes to remain one of the top five NFT marketplaces?
What Gives Rarible Coin Its Value?
Many people have difficulty explaining to the uninitiated what NFTs actually are. As usually in such cases, it is best to tether a new concept to the old one. With NFTs, digital autographs would suffice. Everyone understands that autographed books are more valuable than new books fresh out of the press.
This is because a creator of the book imparts some of their reputation and cultural heft onto that book through their autograph.
NFTs work on the same principle with additional layers of decentralized technology. Smart contracts running on a blockchain — usually Ethereum — allow the creators to mint a work of art/meme in the form of an NFT.
In effect, NFTs immortalize cultural artifacts. They become limited, unique, incorruptible, and traceable assets that can be passed on just like artworks in art galleries and museums.
NFT marketplace like Rarible has already accrued a $21 million 24-hour trading volume since its launch in early 2020. Rarible's native governance token, RARI coin, has grown accordingly.
Who Created Rarible Coin?

Rarible developers are Russians situated in Moscow, Alexei Falin, and Alexander Salnikov. Falin serves as Rarible's CEO, with previous experience as a co-founder of Sticker.Place. This is a software company facilitating mediation between artists and consumers who want to buy stickers — a natural predecessor to Rarible.
Although Falin is Russian, he had a dual educational experience, finishing Higher School of Economics in Moscow but graduating from the University of Southern California. Salnikov has even more executive experience behind him, founding and co-founding five companies.
The most significant one is Zenome, a blockchain-powered service harnessing genetic data as health predictors. Salnikov's other prominent project is Humaniq, another blockchain-based project aimed at providing financial services to the unbanked. Currently, about 1.7 billion adults still have no access to banking services.
With Falin as Rarible's CEO and Salnikov as a head of product, the Rarible team currently consists of nearly a dozen employees. Based on their past experiences, one can confidently assume that Rarible will not fail due to incompetence.
What Is the Role of RARI Coin in the Rarible Ecosystem?
The maximum supply of RARI tokens is 25 million, with the following distribution.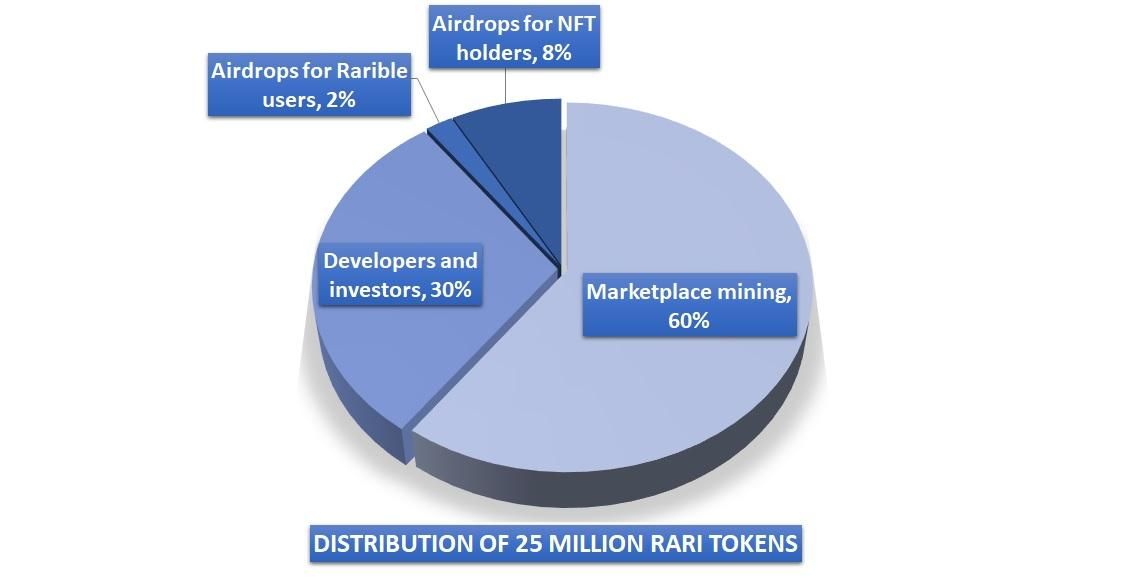 After Rarible's intial marketplace lauch, every Sunday, 75,000 RARI coins were evenly distributed to NFT holders and creators — 50:50 — according to the volume of sales and purchases.
It forms the foundation for Rarible tokenomics as Marketplace Liquidity Mining. This process will continue for at least 200 weeks (4 years) since Rarible's launch in 2020.
In addition to this automatic distribution of Rarible coins, 10% of the total token supply is reserved for airdrops, of which 2% goes to Rarible users and 8% to NFT holders. The pie chart above shows that 30% of Rarible coins are steadily distributed to developers and investors.
In other words, Rarible users are incentivized to participate in the NFT marketplace. Every time they sell or buy NFTs, they earn RARI coins. On top of RARI coins' inherent value, which can be exchanged into real money via USDT or ETH on a number of DeFi protocols such as Uniswap, RARI also serves as a governance token.
Rarible Royalties
What's more, Rarible allows for the creation of community marketplaces. These marketplaces built using Rarible enforce the collection of royalties on all sales. These marketplaces enable creators to list and trade their NFTs on decentralized platforms, while also aggregating orders from major marketplaces in the industry to ensure strong liquidity from the start. This allows creators to take advantage of the benefits of decentralized marketplaces without sacrificing the liquidity and exposure available through centralized ones.
Rarible recognizes and verifies ownership of collections created on other marketplaces. Once verified, Rarible will also allow creators to collect royalties from sales made through the Rarible platform for these collections. This feature sets Rarible apart from other NFT marketplaces.
This means that all RARI coin holders have a stake in how the Rarible marketplace operates. This is otherwise known as a DAO — Decentralized Autonomous Organization. Instead of a traditional top-down hierarchy to decide the fate of an organization, digital tokens provide the tools for each user to have their say.
However, building RARI as a governance token is still a work in progress. Specifically, the voting system for future decisions and upgrades, which is still non-binding. Eventually, Rarible should be completely community-driven, potentially even counteracting the will of the developers if enough RARI holders make it so.
So far, RARI coin holders can:
Put forward proposals on Rarible trading fees and features
Vote on these proposals
Moderate Rarible creators and curate artworks
Buying and Selling NFTs on Rarible
To transform a piece of digital content into an NFT, creators have to mint it first on the Rarible platform. The easiest and quickest way to start participating on Rarible is to connect your MetaMask wallet, which can connect to any DeFi protocol in the same manner. This makes it exceedingly easy to switch between dApps as needed, as if you are on a single platform switching between tabs.
Once connected, for creating and selling NFTs, simply click on "Create". This will prompt a new window asking you if you want your NFT to be single or multiple. Of course, the rarer it is, the more limited its supply will be, which will likely raise its price. Just like the platform's moniker "Rarible" implies.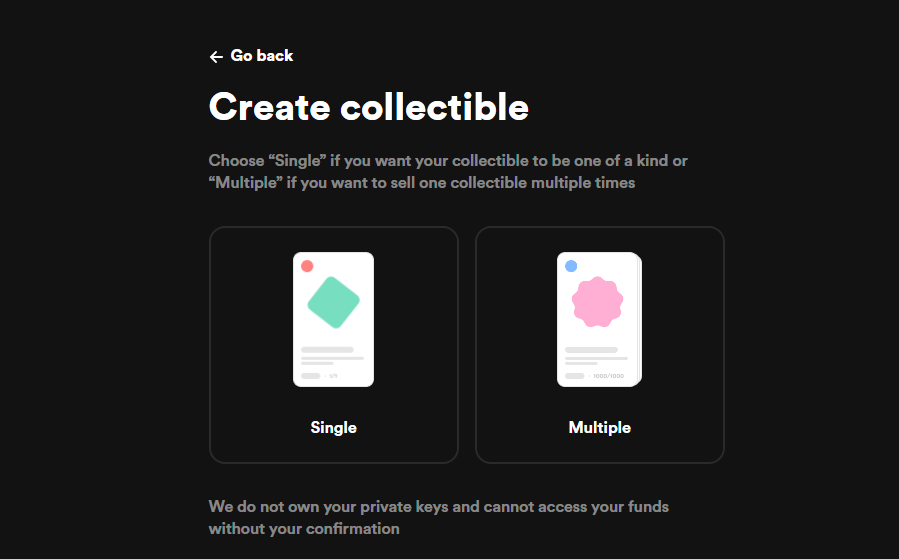 Once you fill out your listing price, name, and description, upload the asset — video/audio/image — Rarible will recreate it as an NFT on the Ethereum blockchain. The non-fungible token will then be transferable between all Ethereum-compatible wallets. In case you manage to sell your NFT, both parties will have to pay a 2.5% transaction fee that funds the Rarible team.
Additional Perks
Rarible offers a fantastic feature — royalties!
Did you know that Alec Guinness, the actor in the original Star Wars trilogy playing as Obi-Wan Kenobi, chose royalties instead of a fixed salary?
That foresighted decision made him earn 2.25% from the Star Wars franchise. Eventually, he earned $50 million dollars from the Star Wars movies, far exceeding what he would have made from the salary alone.
You can do the same on Rarible. Any time your NFT changes hands/wallets, you earn a profit percentage set by you. Lastly, if you are interested in buying and collecting NFTs, don't forget to take advantage of Rarible's Explore section with filters.

To give you an idea of which NFTs sell for the highest price, here is a list of the top 11 most expensive NFTs. Who knows, an NFT you might have bought for 1 ETH might be worth 100 ETH later on. The nature of NFTs is that they are highly speculative assets, reflecting the traditional world of art galleries.
Rarible vs. OpenSea
OpenSea ranks as the second NFT marketplace by total trading volume, exceeding Rarible by 3.4 times, at over $232 million. However, that doesn't indicate one is better than the other. They could easily switch places in the coming months.
Both platforms run on the Ethereum blockchain and enable users to smoothly trade in a variety of digital collectibles, from gaming to artworks. In terms of starting up on either platform, OpenSea does have a more extensive beginner guide, without counting on the user to know anything about cryptocurrencies, wallets, or NFTs.
Rarible has a similarly structured FAQ section but is framed under the assumption the user already has basic knowledge. In terms of transaction fees (gas), the two platforms are equalized except for:
On Rarible, the bidder has to pay Ethereum' gas for each bid
Sellers have to pay gas two times — for putting the NFT on auction and when the sale is completed
On OpenSea, the seller has to pay the transaction fee only once
Furthermore, OpenSea allows you to create and customize your own online store, which is not yet present on Rarible. Nonetheless, these omissions are easy to fix in the future. In the meantime, Rarible has a rising governance token, while OpenSea doesn't have any native tokenomics to incentivize users beyond buying and selling NFTs.
Should You Pick Rarible as Your Go-To NFT Marketplace?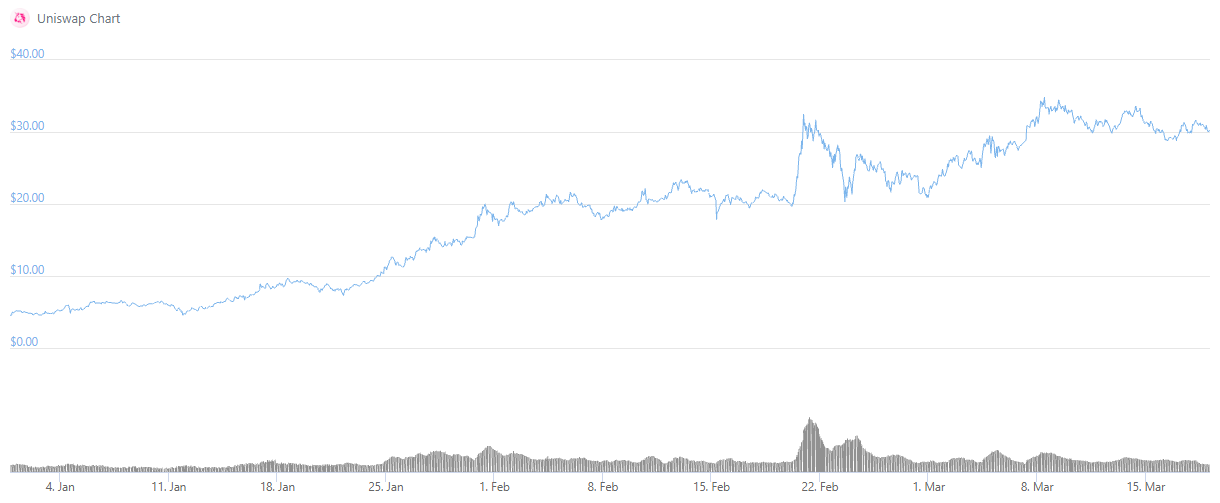 Although Rarible lacks some enticing features present in its competitors like OpenSea, the growing price of its RARI coin is hard to underestimate. Uniswap users know well the monetary power of early adoption. After all, from the beginning of 2021 to today, UNI token's value has increased by 800%.
On Rarible, creators have the option to set royalties for individual NFTs as well as for entire collections. This is a feature that is not available on all NFT marketplaces, such as OpenSea, where creators can only set royalty structures for entire collections and cannot specify separate percentages for individual NFTs
Given that time is the crucial factor in token appreciation, those NFT platforms that don't engage in tokenomics are behind the game. Rarible can always catch up on the features that are underdeveloped. The same cannot be said for tokenomics to properly evolve.
For that reason alone, this Rarible review concludes with a strong recommendation for the emerging platform.
< Previous In Series | NFTs | Next In Series >
Frequently Asked Questions
What is an NFT markeplace?
Can you receive royalties from NFTs?
Disclaimer
In line with the Trust Project guidelines, the educational content on this website is offered in good faith and for general information purposes only. BeInCrypto prioritizes providing high-quality information, taking the time to research and create informative content for readers. While partners may reward the company with commissions for placements in articles, these commissions do not influence the unbiased, honest, and helpful content creation process. Any action taken by the reader based on this information is strictly at their own risk.