In the ever-evolving world of finance, the last few years have been a game-changer for cryptocurrency and forex trading. As digital currencies continue gaining traction and the forex market remains a staple in global finance, traders seek reliable and feature-rich platforms to maximize their profits.
This guide presents a carefully curated list of the best crypto brokers and forex trading platforms in 2023.
What is forex trading?
Forex trading, often called FX trading, is the process of trading currencies. In simpler terms, traders engage in the market by determining the value of one currency relative to another. It's easier to understand than it may seem. For instance, if you've traveled abroad, you've probably made a Forex transaction. If you go from the U.S. to many European countries and want to carry cash instead of relying solely on credit cards, you'll need to exchange your dollars for euros, the currency used in the E.U. This is essentially a forex transaction. Imagine spending one dollar to obtain 0.9 euros. When your trip ends, the dollar may have appreciated against the euro, meaning you'll receive fewer dollars when you exchange your euros back.
In essence, this is how forex trading operates. The global forex market consists of various currency pairs available for trading. Forex trading is similar to cryptocurrency trading but involves fiat currencies rather than digital ones.
A forex broker is an organization that provides access to a trading platform enabling you to buy and sell currencies. A forex bitcoin broker is the same type of company but also permits bitcoin trading. Many forex brokers have already incorporated cryptocurrency trading and offer their clients access to the market. These are also known as cryptocurrency forex brokers.
What are the best crypto and forex trading platforms?
eToro
Multi-asset platform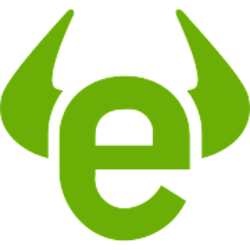 etoro.com
Bonus
$10 for deposit over $100 (for U.S. only)
eToro holds a prominent position as a top social trading network, enabling traders to replicate the strategies of expert investors or gain special benefits by sharing their own trading tactics. Boasting over 3,000 tradable assets, eToro serves as a substantial international cryptocurrency exchange, providing non-U.S. clients with forex, exchange-traded securities, and crypto trading options. For those residing in the United States, eToro extends stock and exchange-traded fund (ETF) trading services to users in 44 states, complementing its pre-existing cryptocurrency offerings.
Buying or selling crypto assets 1%
Withdrawal fee $5
Inactivity fee
AvaTrade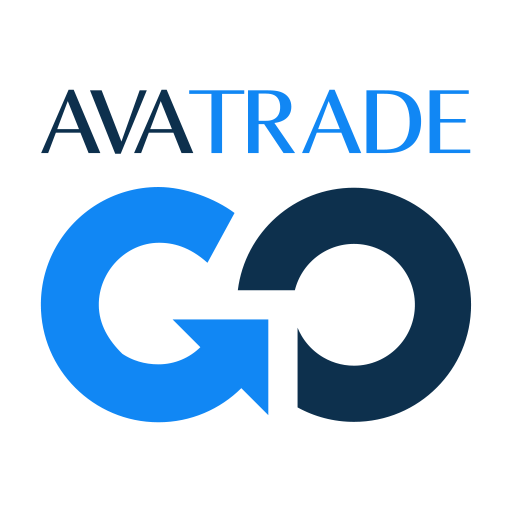 avatrade.com
Availability
U.K., E.U., Canada & more,
Bonus
$40 for deposits over $200 (for E.U. only)
Best for
Educational content
Established in 2006, AvaTrade maintains a global presence with offices in 11 countries and offers a variety of trading platforms for web, desktop, and mobile devices. It provides spot forex, forex options, and CFDs across diverse asset classes, including cryptocurrencies. With a user base of 300,000 registered traders, AvaTrade witnesses over 3 million trades per month and has processed more than $1.47 trillion in trade value since its inception.
AvaTrade possesses regulatory licenses in several major financial centers worldwide. Headquartered in Ireland, the company is regulated by the Central Bank of Ireland and is a member of the Investor Compensation Company DAC (ICCL), which offers eligible clients up to €20,000 in maximum compensation in the rare event of their broker's insolvency. Although not directly regulated in Canada, AvaTrade serves Canadian clients through its collaboration with Friedberg Direct, which has obtained the necessary regulatory approval.
Inactivity fee $50
Administration yearly fee $100
Overnight premium
EightCap
Online trading broker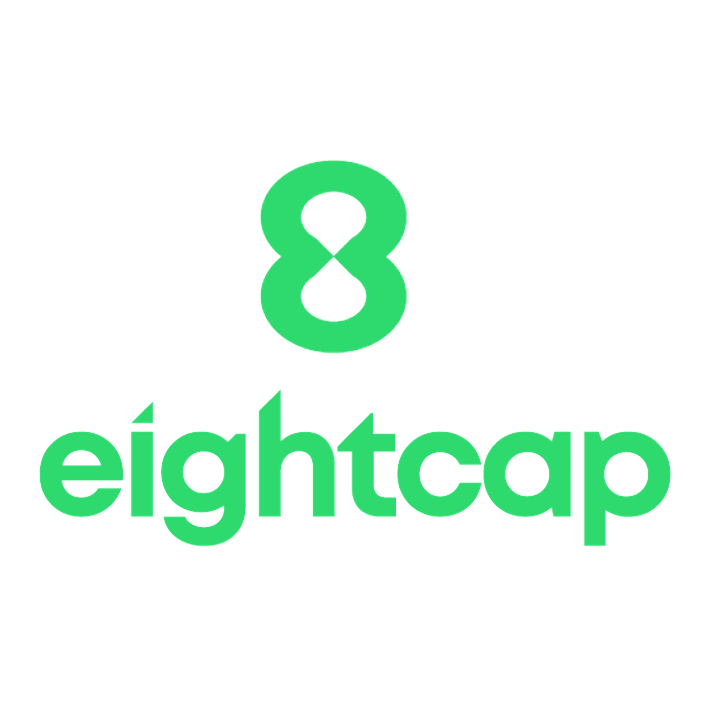 EightCap.com
Availability
U.K., Australia, Canada & more
Eightcap is a multi-regulated broker with top-tier licenses from some of the world's most reputable financial regulators.
The broker features a remarkable array of instruments across various markets, catering to both risk-takers and more cautious traders by offering diverse opportunities. Traders can also take advantage of Eightcap's competitive fees and consistent liquidity, ensuring accurate order execution at optimal prices.
Eightcap also offers a broad range of support tools and research materials.
All of these features make Eightcap a well-rounded broker that meets the requirements of both novice and experienced traders. It supplies all the necessary tools for success in the highly volatile and unpredictable forex market environment.
Commission per lot $3.5
Spread 0.9 pips
No deposit or withdrawal fees
IQ option
Online trading broker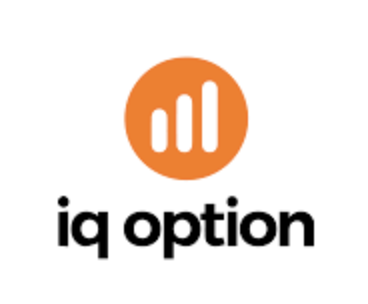 IQoption.com
Availability
LATAM and more
Best for
Low trading fees
This material is not intended for viewers from EEA countries. Binary options are not promoted or sold to retail EEA traders
IQ Option is a binary broker renowned for its continuous pursuit of new binary options technologies. The platform offers both desktop and mobile app solutions, enabling investors to analyze markets and capitalize on profits. With its user-friendly interface, IQ Option makes binary options trading straightforward.
Remarkably, IQ Option only requires a minimum deposit of $10, which is significantly lower than most other binary options brokers. Furthermore, depositing money is convenient with a range of methods available to investors.
IQ Option offers two account levels: Real Account and VIP Account. The Real Account provides access to trading opportunities, participation in tournaments, and quick withdrawals. Meanwhile, the VIP Account allows trading and includes a personal account manager in addition to all Real Account features.
Overnight fees of up to 1.7%
Inactivity fee $10
Trading fee for crypto CFDs 2.9%
General Risk Warning: The financial products offered by the company carry a high level of risk and can result in the loss of all your funds. You should never invest money that you cannot afford to lose
Capital.com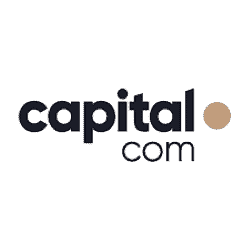 Capital.com
Availability
worldwide, except the U.S.
Established in 2016, Capital.com is an international CFD trading platform with a presence in various locations, including the United Kingdom, Gibraltar, Cyprus, Belarus, and Seychelles. The platform caters to users in more than 170 countries worldwide. This CFD broker is regulated by the FCA, CySEC, FSA, and ASIC. The platform features competitive forex CFD fees and a remarkable variety of CFD products. The account registration process is straightforward and user-friendly. Support via email and live chat is exceptional, providing rapid and comprehensive responses.
Capital.com invests significantly in providing high-quality educational content for its users. Unlike some brokerages that focus on specific asset classes, Capital.com offers a diverse range of assets for trading CFDs or long-term holding. Capital.com has a reasonably competitive fee and commission structure.
Spread 0.8 pips
No overnight fees for unleveraged position
Forex daily fee 0.00411%
Crypto overnight long position fee 0.06164%
Crypto overnight short position fee 0.0137%
Forex stop premium 0.1%
Swissquote
Trading broker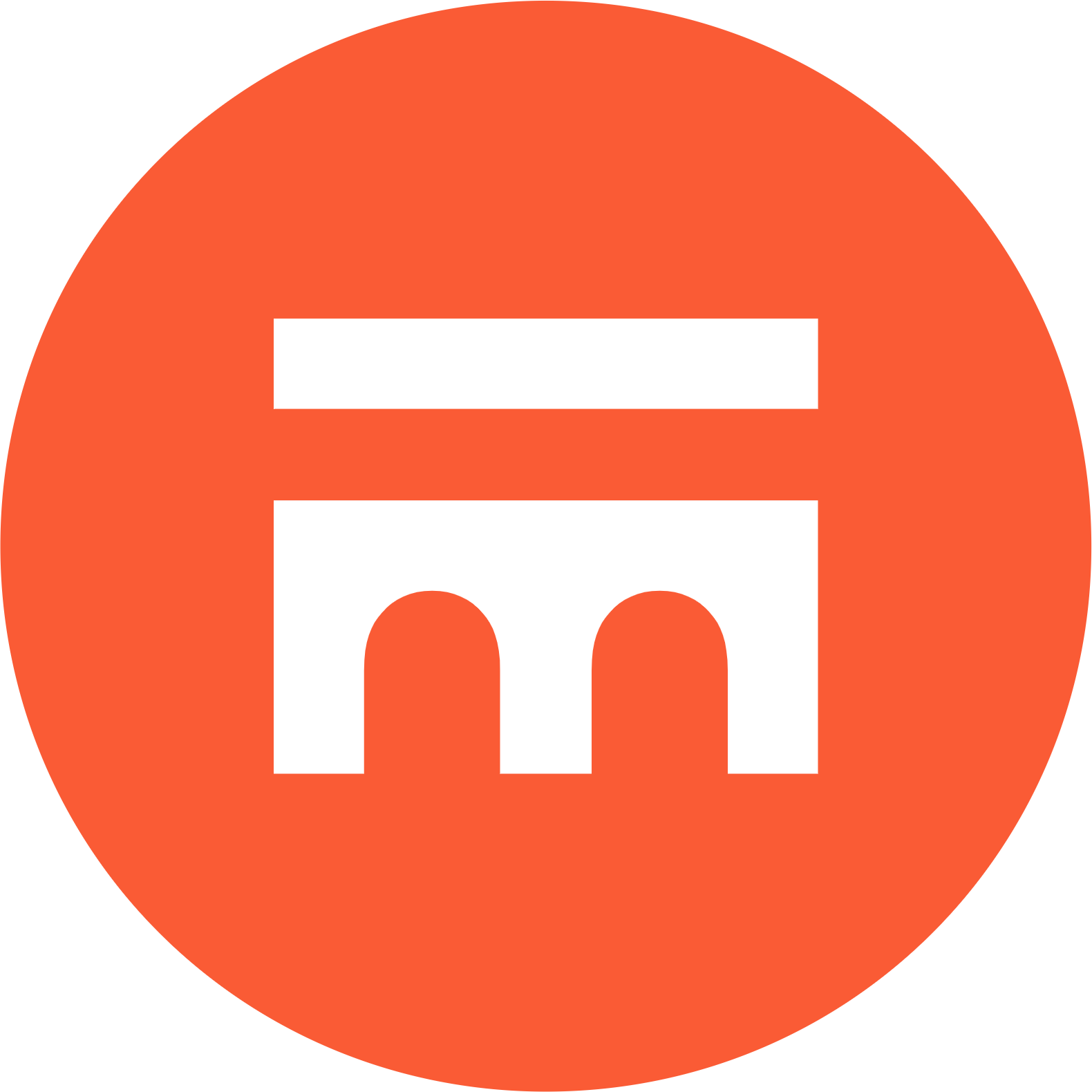 Swissquote.com
Availability
Worldwide except Canada and the U.S.
Established in 1996, Swissquote is a publicly traded (SIX: SQN) and regulated forex and CFD broker in four tier-1 jurisdictions, making it a secure and low-risk trading option. The forex broker also operates two banks.
Swissquote provides the MetaTrader platform suite, along with supplementary add-ons such as the MetaTrader Master Edition. The broker delivers top-notch research, including daily market analysis videos and written articles, in its Newsroom section.
The Advanced Trader web platform features TradingView charts and offers a smooth user experience.
Crypto trading fees up to 1%
Crypto withdrawal fee $10
Crypto quarterly custody fees
Forex trading fee up to 2.5%
Interactive Brokers
Online trading broker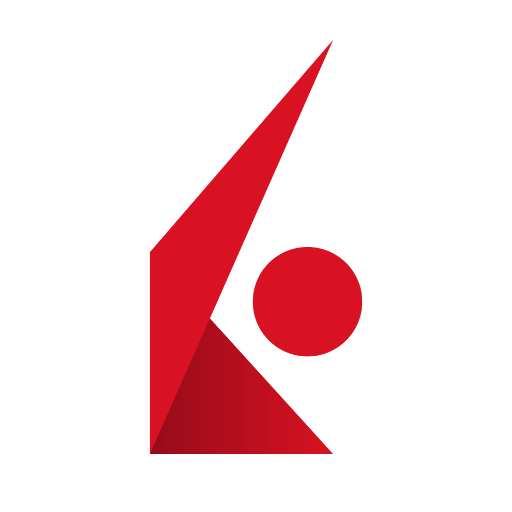 InteractiveBrokers.com
Availability
200+ countries and territories
Best for
Professional traders
Interactive Brokers stands out from its competitors as a comprehensive trading platform that offers access to over 150 market destinations across 30+ countries. Users can trade a wide variety of assets, including stocks, bonds, ETFs, forex, funds, commodities, options, futures, CFDs, and crypto futures. Even micro-cap companies with low liquidity are available for trading. Business owners can also use Interactive Brokers' business account for their company.
The trading experience on Interactive Brokers is exceptional, particularly for advanced traders who can take full advantage of the platform's features. While beginners and intermediate investors can access educational tools, the learning curve may be steeper for them. The TWS desktop platform offers a high level of customization, including advanced conditional order types like one-cancels-another and one-triggers-another.
Fees depend on type of account
Commissions vary between 0.12% to 0.18%
For every $100 (or its equivalent in another currency) worth of cash or assets you add to your account during the first year, you get $1 worth of free IBKR stock.
Capex
Online trading broker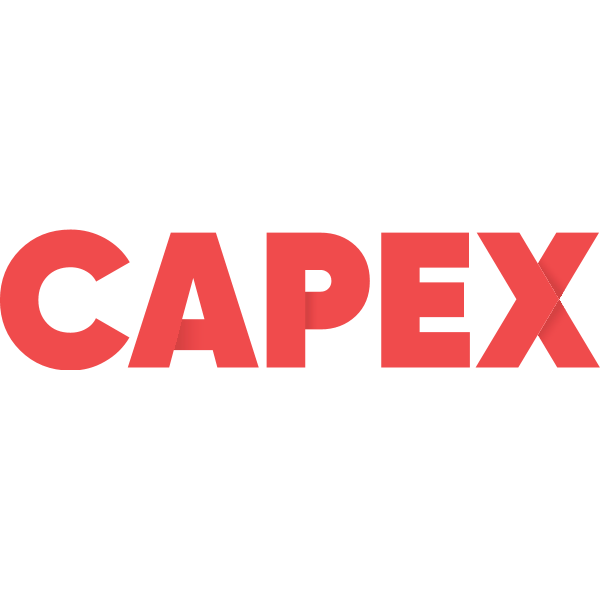 Capex.com
Availability
over 150 countries, excluding the U.S., Canada and Japan
Capex is regulated by the Cyprus Securities and Exchange Commission (CySEC) in Europe and several other regulators worldwide.
Adhering to strict Financial Sector Conduct Authority (FSCA) regulations for all its services and continually improving each feature with investors' needs in mind, CAPEX.com has managed to create an ideal trading environment that combines advanced software and pertinent information.
Founded in 2016 in Cyprus, where the broker maintains its administrative headquarters, Capex.com has grown into a leading brokerage, favored by millions of traders worldwide.
Conversion fee EUR and USD 2% and 3.5% for others
Spread 1 pips
Inactivity fee $25
Crypto CFD Buy fee 0.0688 %
Crypto CFD Sell fee 0.0424%
Forex fees vary between 0.0025 % and 0.0361%
XTB
CFD broker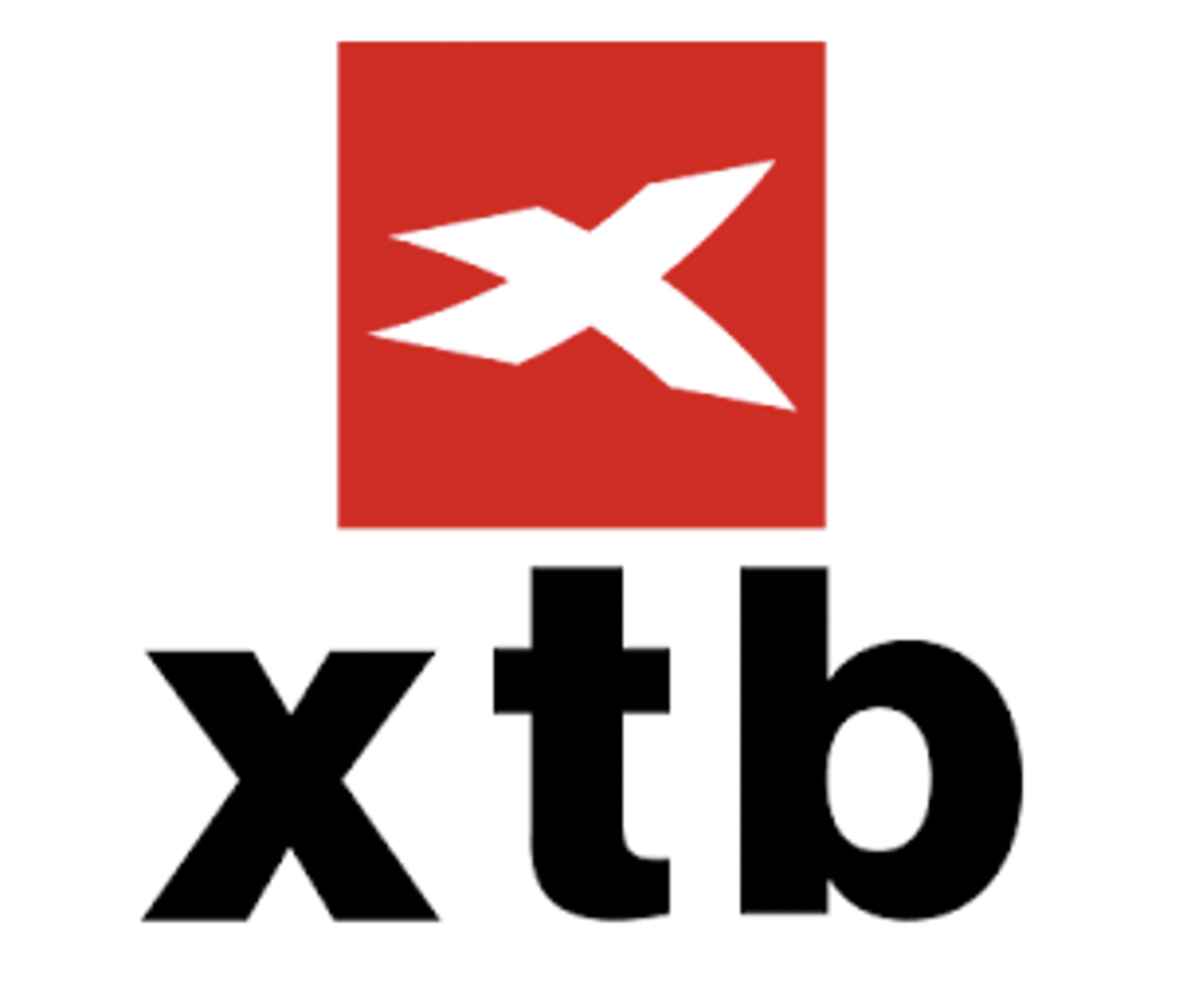 XTB.com
Availability
worldwide, accepts clients from over 150 countries
Established in 2002 in Poland, XTB has grown to become a prominent broker for forex and CFD trading. With a market capitalization of $858 million in 2023, XTB is a publicly traded company on the Warsaw Stock Exchange (WSE: XTB.PL). As per its 2022 preliminary report published in February 2023, XTB serves over 258,000 active clients globally. The company maintains offices in more than a dozen European countries and is licensed by numerous regulators.
The xStation platform suite offered by XTB boasts exceptional usability along with a comprehensive selection of trading tools and features. XTB provides an extensive variety of educational resources, including over 200 lessons through its Trading Academy and numerous educational videos and written content. XTB U.K. has recently introduced zero-dollar commissions for share CFDs.
Spread 1 pip
Commission is charged only on equity trades
Inactivity fee $10
Currency conversion fee 0.5%
Withdrawal and deposit fee $0
50% of your first deposit if you trade a minimum amount of lots (15% of your first deposit amount). Offer is for non E.U., U.K. & MENA clients.
Choose the right crypto and forex trading platform for you
Whether you're a seasoned trader or just starting, these platforms offer a variety of tools, resources, and security measures to help you navigate cryptocurrency and forex trading with confidence and ease. Make sure to do your research before embarking on any form of trading, and ensure you have solid trading strategies in place.
Frequently asked questions
Can you trade both forex and crypto?
Which platform is best for forex and crypto trading?
Which forex broker allows crypto trading?
Which trading pair is best for crypto?
What are the best cryptocurrency brokers to use?
What is the role of a cryptocurrency broker?
Disclaimer
In line with the Trust Project guidelines, the educational content on this website is offered in good faith and for general information purposes only. BeInCrypto prioritizes providing high-quality information, taking the time to research and create informative content for readers. While partners may reward the company with commissions for placements in articles, these commissions do not influence the unbiased, honest, and helpful content creation process. Any action taken by the reader based on this information is strictly at their own risk.