Decentralized finance (DeFi) is, to many, the future of cryptocurrency. However, with so many DeFi projects serving various purposes, interacting with all those can be a bit of a pain.
Many projects are working on what's called interoperability, or the interactions between two or more blockchains. One such project doing so is Coin98. This guide will take you through what Coin98 is, its native token, and the use cases it focuses on, among other things.
What is Coin98?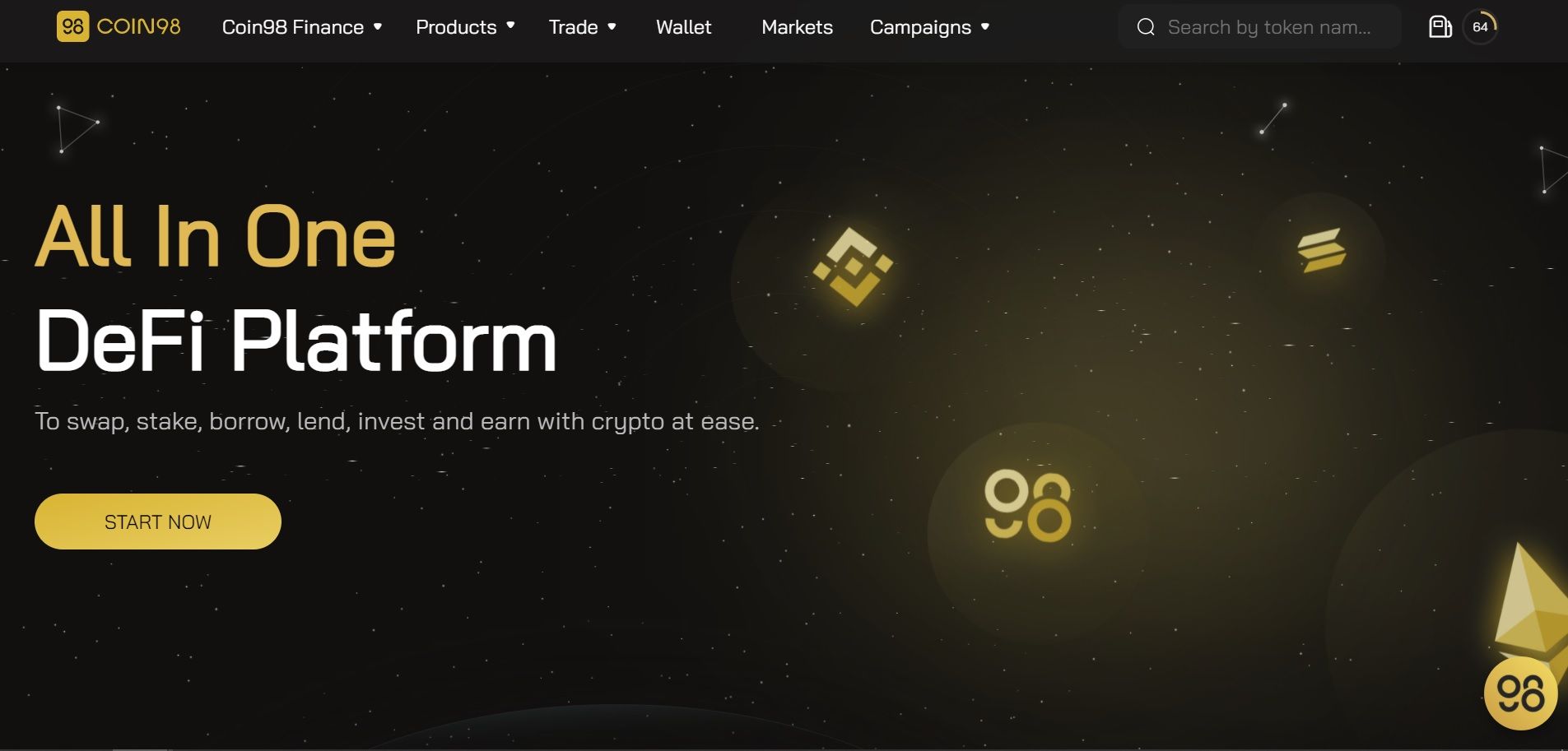 Coin98 is a protocol on the Binance Launchpad with a significant focus on decentralized finance. Essentially, the coin pulls liquidity from various decentralized exchanges (DEXs), making it so that traders can utilize all types of different benefits offered by them like lending, borrowing, yield farming, and more. Even better, traders can make use of these benefits in a cross-chain manner.
Not only does Coin98 provide various benefits regarding different DeFi networks, but users can also enjoy the project's staking capabilities, store all assets in its multi-coin wallet, or even take advantage of the project's incubator, Coin98 Labs, to check out the latest and greatest in DeFi.
The project has been around since early 2020, aiming to be the number one spot for all things DeFi. In an attempt to achieve this mission, Coin98 supports nearly 20 blockchain networks and their tokens as of this writing. Furthermore, there are currently over 284,000 users on the platform, resulting in more than $216 million in trading volume.
Coin98 works with various blockchain networks to achieve its cross-chain capabilities, such as Polygon, PancakeSwap, and Avalanche. Collaborating between all of these networks ensures a reliable cross-chain experience for all participants.
What is C98?
C98 is the project's native cryptocurrency, and has a spot on the Ethereum blockchain, the Binance Smart Chain, and then the Solana Network.
Use cases
C98 holders actually enjoy multiple benefits. First off is those who hold the coin earn network transaction fees, and they can stake the asset as well to earn rewards. Token holders have a say in governance as well, enabling users to both submit and vote on proposals and updates.
As users buy and hold more C98, they earn additional benefits like airdrop participation, early access to new project launches within the network, and more.
Otherwise, Coin98 is broken into three arms, in which the Coin98 token is used for interaction. Called Coin98 Labs, Coin98 Ventures, and the Coin98 Network, these separate entities make Coin98 more than the sum of its parts.
Ventures works with DeFi developers to help them find fundraising for projects. Labs houses all coin98-specific developments, such as the project's multi-coin wallet, exchange, cross-chain bridges, and the like. Finally, Coin98 Network is the overall project, which is where many Coin98 Labs' developments end up if they're successful.
Comparison with competitors
There are all sorts of cross-chain projects on the market — Coin98 is not unique in this regard. Where the project stands out, however, is in the 20 networks it works with to ensure the best cross-chain experience possible. It is aiming for a wide scope, which could be very appealing to potential users.
These partnerships have culminated in what's called Space Gate, a protocol enabling users to access all of these networks at once. Few other projects can match the interoperability offered by Space Gate. The following months will see how this widely cast net makes Coin98 stand out from competitors.
Roadmap and development history
Currently, the Coin98 project is working to develop its web application and build a native swaps feature within its cross-coin wallet. The goal, of course, is to increase accessibility within the DeFi space. In addition, the team plans to work with various other blockchain networks for further development and cross-chain interoperability.
Tokenomics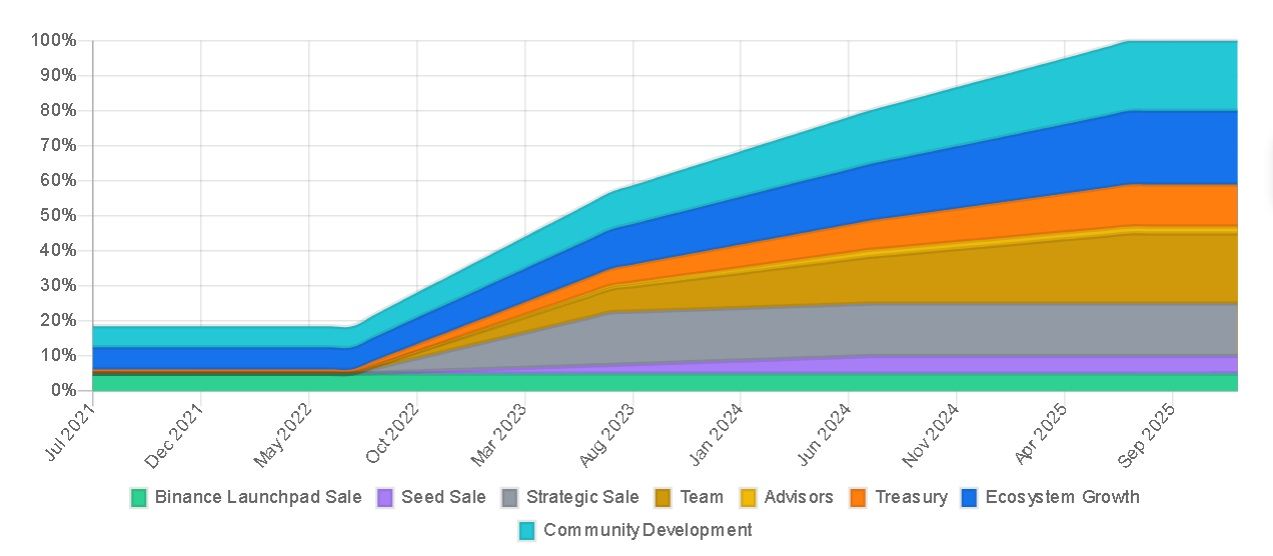 Coin98's division of cryptocurrency can be broken down in a few ways. There is a total supply of 1 billion tokens, though only 185 million is in circulation. The project has been very open about its token distribution as well.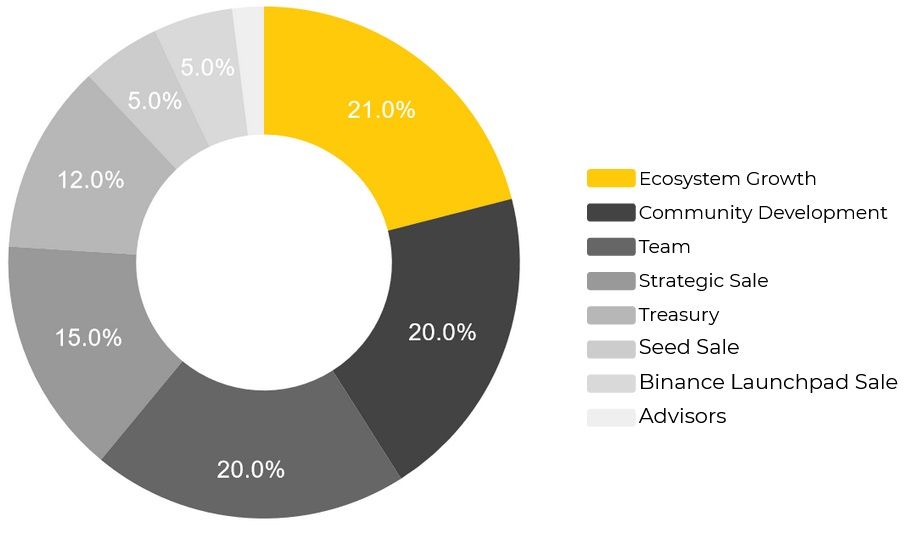 For example, 20% of tokens are going to the team, 2% to advisors, 21% to ecosystem growth, and 20% to community development.
As of this writing, Coin98's market cap is $710,750,193. It's possible to invest in the project on Binance thanks to its Launchpad initiative.
Price and price predictions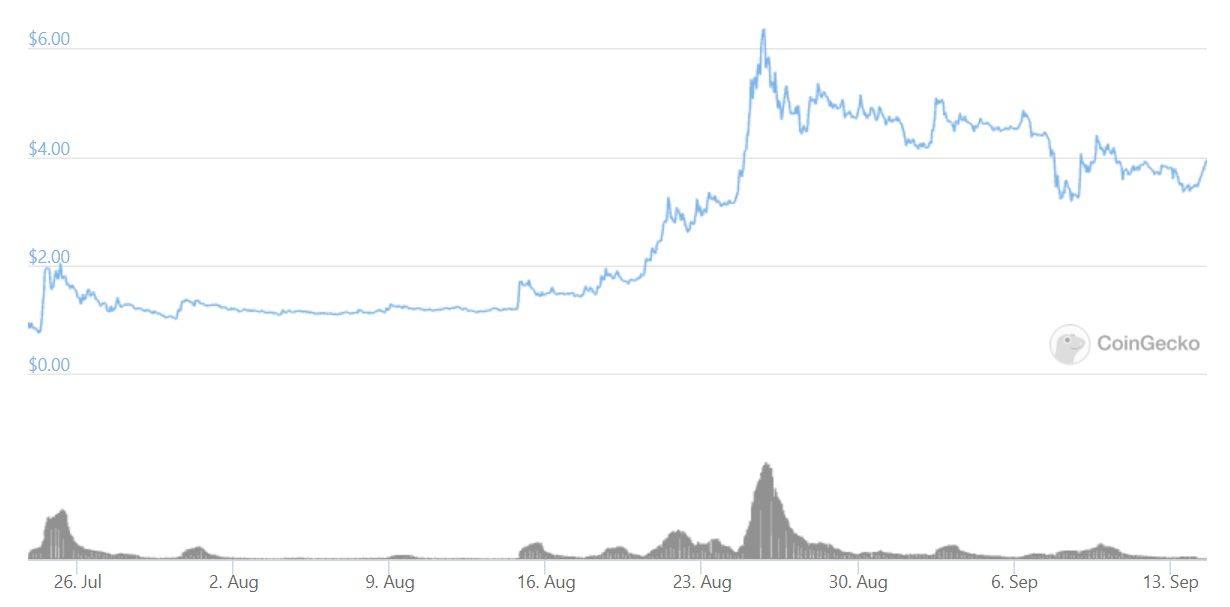 It's difficult to predict the price of such a small coin at this point in its development. C98 is a smaller project for now, though its goals are quite ambitious. Aiming to build a comprehensive, accessible multi-chain platform is no easy task, and could bring value to the project if done successfully.
Regardless, the project launched at a price of $0.075000 per token and has since risen in value. As of this writing, C98 is sitting around $3.84 per coin, and a yearly high of $8.69.
Should you buy C98?
If you believe in an interoperable and accessible blockchain future, perhaps consider investing in C98, as its objective certainly has some potential to it. Holding the token means being able to participate in governance, staking, voting, and so much more.
What is C98 coin used for?
C98 coin is used for participating in network governance, for holders to earn transaction fees, and to interact with the overall Coin98 ecosystem.
Is C98 token a good investment?
Based on the asset's statistics, many seem to have had a positive experience when it comes to investing in and holding C98 tokens. Whether or not the asset is a good investment, however, is up to you and your belief in the project.
Coin98 is aiming to unify the DeFi experience
As mentioned, Coin98 is one of many projects looking to push DeFi forward. Various blockchain networks serve all sorts of different purposes, and asking a user to hold and send tokens between them all is no way to build an ecosystem.
Projects like Coin98, and others aiming to make the whole blockchain platform experience more accessible, may very well be the future of DeFi.
Frequently asked questions
How do you use Coin98 platform?
Disclaimer
In line with the Trust Project guidelines, the educational content on this website is offered in good faith and for general information purposes only. BeInCrypto prioritizes providing high-quality information, taking the time to research and create informative content for readers. While partners may reward the company with commissions for placements in articles, these commissions do not influence the unbiased, honest, and helpful content creation process. Any action taken by the reader based on this information is strictly at their own risk.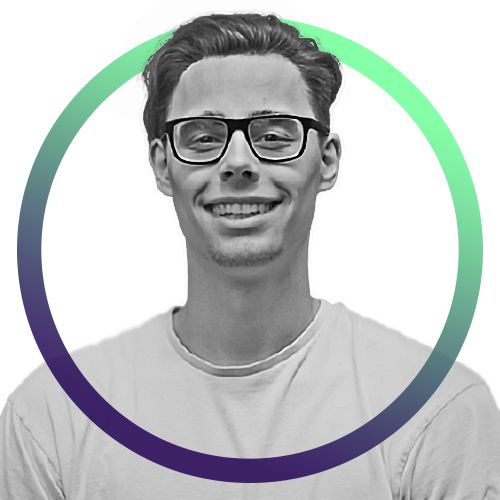 Max is a cryptocurrency journalist with an affinity for games and emerging technology. After leaving school to start a writing career, he wrote his first article on blockchain and...
Max is a cryptocurrency journalist with an affinity for games and emerging technology. After leaving school to start a writing career, he wrote his first article on blockchain and...
READ FULL BIO
Sponsored Sponsored