Over the past few years, CFDs have been attracting private investors from all over the world, due to their flexibility and transparency. But widespread adoption of cryptocurrency CFDs has brought up the hurdle of CFD regulations.
What are the top CFD markets, and how is CFD trading regulated in those markets? Let's dig into the regulatory aspect which should concern every crypto trader.
Cryptocurrency CFDs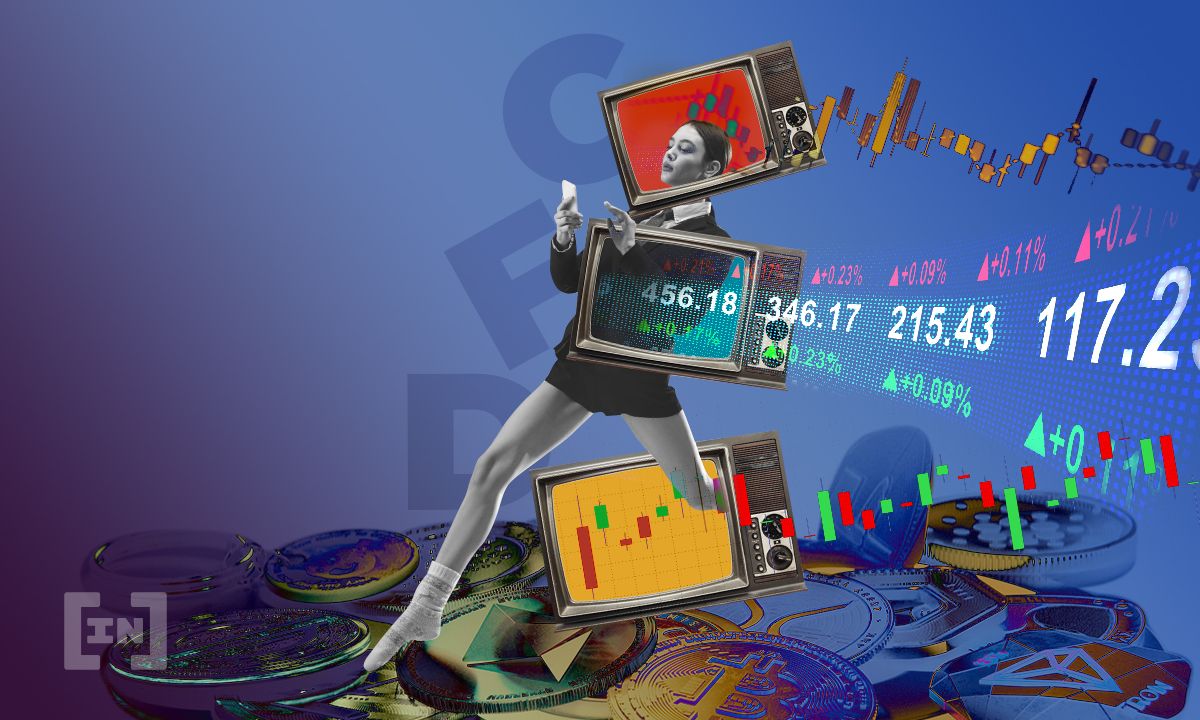 CFD or contract for difference, is an agreement for a financial asset, such as a stock, commodity or currency pair. In this arrangement, the trader agrees to exchange the difference in the cryptocurrency price from the opening position to the ending position. On the CFD market, the contract buyer or seller does not own the underlying assets. CFDs are deemed as high-risk, speculative products.
A crypto CFD refers to cryptocurrency as the underlying asset.
CFD traders are trading a contract and can make a profit if the price of the assets moves according to their contracts. The main reason for which CFDs are a popular investment instrument is that traders can make a profit regardless of how the market moves, up or down.
There are two sides to CFD trading:
CFD buyer: The buyer of the CFD believes that the assets will increase in value (evaluating the period from the contract's opening to its closing). This is "going long."
CFD seller: The seller believes the value of the asset will decrease in value. This is called "going short" and it is often referred to as "shortening".
The following formula calculates the profit resulting from buying or selling CFDs:
Open – Close = Profit (The bigger the difference between the two values, the bigger the profit).
Note that if the price of the underlying asset moves against you, it can result in a potential loss. The good news is that time frames aren't a restriction when it comes to CFDs, and the investor decides when to stop it.
As traders benefit from any asset price movement, CFD trading is a popular activity during times of high market volatility and traders are trying to make a profit when the market falls, by selling CFDs.
CFD regulations around the world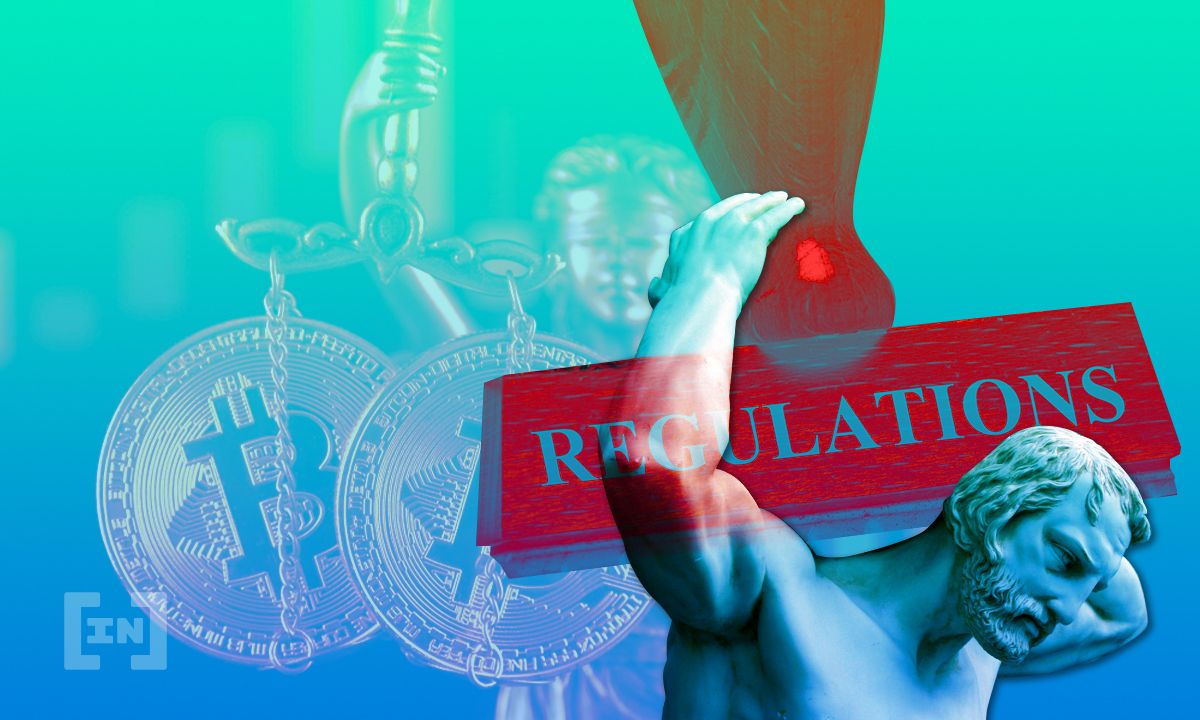 The CFD market is widely unregulated, and financial regulators from all over the world have different views over CFDs. For instance, CFDs cannot be traded in the U.S. and Hong Kong.
While some regulators consider CFDs a highly risky investment, other countries allow CFD trading, although under strict CFD regulations. CFD trading is available in Australia, Austria, Canada, Cyprus, France, among others.
Traders from Australia benefit from the CFD regulation issued by the Australian Securities and Investment Commission (ASIC). Traders must rely on the credibility and reputation of the CFD broker for trading cryptocurrency CFDs.
United States
CFD trading is banned in the United States by the Securities and Exchange Commission (SEC). Regulators prohibit U.S. residents from CFD trading.
Most CFD brokers will not allow U.S. residents to open an account on their platform. Individuals holding dual citizenship may open an account for trading CFDs if they do not live in the U.S.
Australia
CFD trading is legal in Australia, but it is heavily regulated by the Australian Securities and Investment Commission (ASIC). The ASIC issued strict CFD trading protection, which mentioned specific conditions for trading, including:
Maximum ratio for CFDs
Standard margin close-outs to limit investors' losses
Protection against negative balances
Forbid brokers to offer incentives to their retail investors.
Hong Kong
Hong Kong, the autonomous region of China, has issued its own CFD regulation, and it forbids CFD trading. However, the Securities and Future Commission in HK states that HK residents can trade CFDs via overseas brokers.
United Kingdom
In the U.K., CFD trading has been banned by the Financial Conduct Authority (FCA) as of January 2021.
The FCA sees these trades as "ill-suited for retail consumers" and banned all derivatives from companies and exchanges acting in or from the U.K.
However, U.K. citizens may open an account with a crypto CFD broker from outside the U.K. These aren't regulated by the FCA and include brokers regulated by the CySEC from Cyprus or IFSC in Belize.
The disadvantage of trading CFD with a broker from outside the U.K. is the lack of FCA regulation.
European Union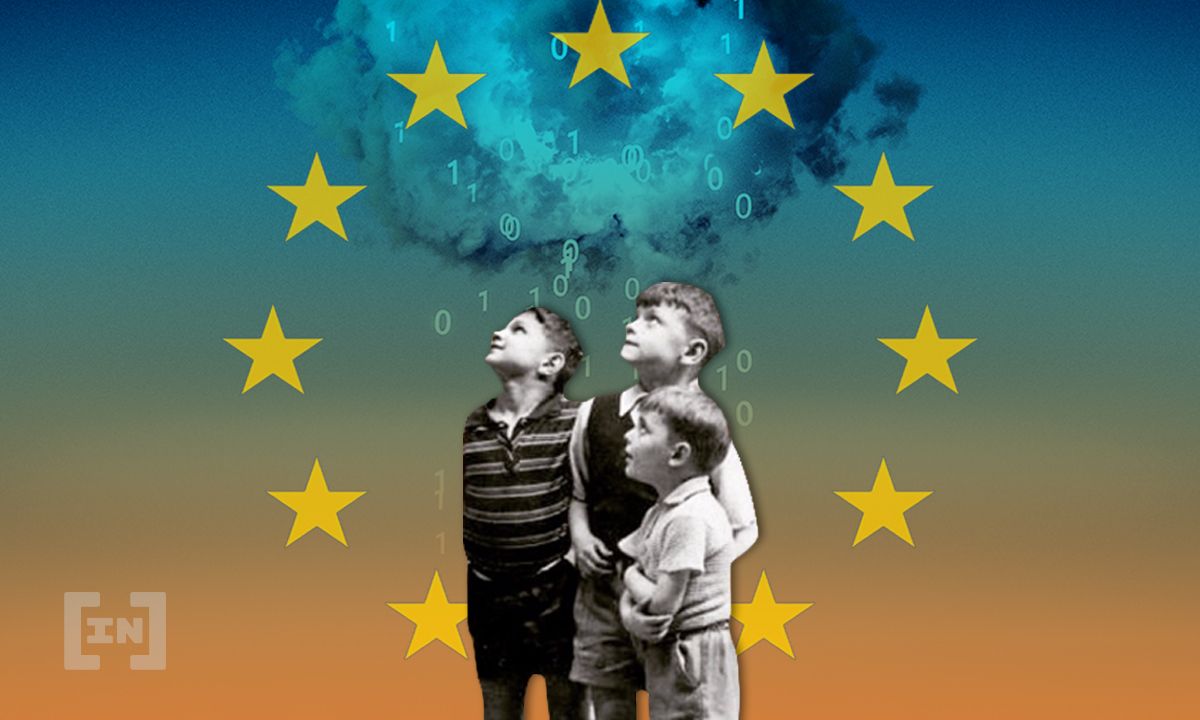 CFD trading is legal within the European Union states, but it's only possible under heavy CFD regulations.
The European Securities and Markets Authority has issued a warning about speculative products, which includes CFDs. The ESMA regulation is the result of an increased number of retail investors that complain about their losses in CFD trades. After the warning, new regulations were issued by the European financial regulators.
Under the MiFID 2 (Markets in financial instruments directive 2), or Directive 2014/65/EU, any broker based within the EU can offer its products to all individuals resident in the EU. The majority of the brokers offering these services are based in Cyprus, where the Cyprus Securities and Exchange Commission (CySEC) is monitoring and regulating CFD trades as high-risk investments.
The regulations included a maximum leverage for CFDs, and it bans brokers from offering incentives to traders.
Major financial regulators in various European nations
As each European financial regulatory body can issue its own regulation, there are a few regulators that stand out:
Russia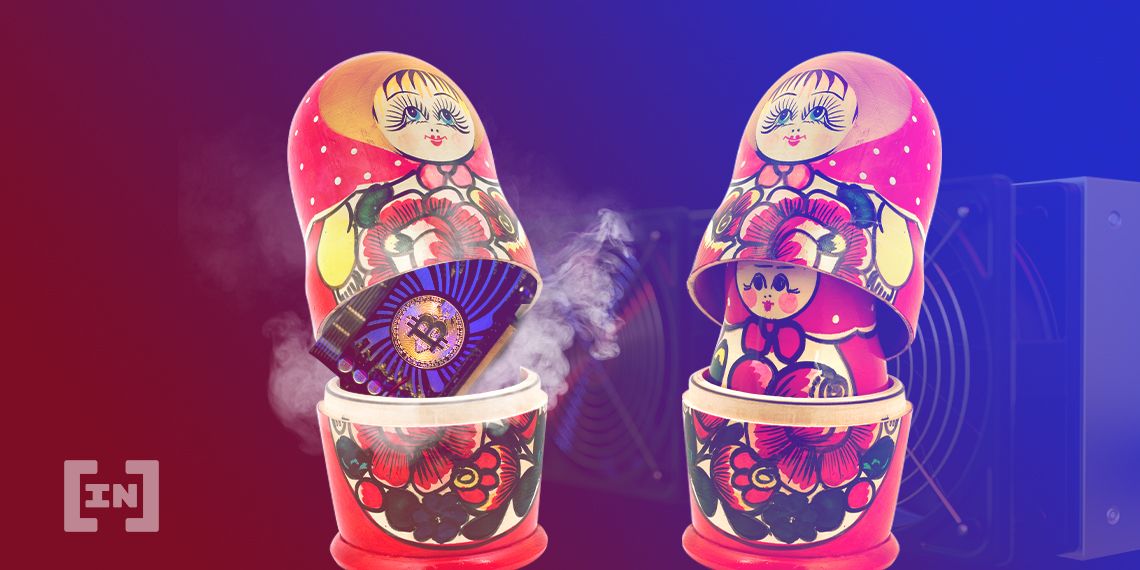 In Russia, financial investment firms and brokers must follow regulation by the Central Bank of the Russian Federation (CBR). Only brokers licensed by the CBR are legally allowed to offer their services in Russia. As of 2019, all brokers need to attain the Basic Standard, which was accepted by the Central Bank.
Some rules stated in the Basic Standard are:
Brokers need to publish all their details on their website such as name, if they belong to a self-regulatory organization, name of their agents, refund policy, detailed guides for complaints.
The broker must inform the client about the high risk of signing a contract. All information must be easily accessible and made available for all clients.
Brokers are banned from implementing widening spreads and other policies.
Complaints must be resolved within 15 days.
South Africa
Trading CFDs within South Africa is legal, and it is regulated by the Financial Sector Conduct Authority (FSCA) and CFD brokers are allowed to operate if licensed.
However, South African residents can trade CFDs with overseas brokers, which may not be regulated by FSCA.
Switzerland
In Switzerland, trading is regulated by the Swiss Financial Market Supervisory Authority (FINMA). This is an independent regulator, and it has authority over all financial institutions such as banks and brokers.
Trading crypto CFDs is legal in Switzerland, as long as brokers comply with the existing CFD regulation.
Brokers need a banking license to operate in Switzerland, which can be obtained after a set of rigid conditions are met, such as a minimum capital.
Turkey
Turkey has become a highly regulated country for all crypto transactions as of April 2021, when the largest cryptocurrency exchange in Turkey collapsed. The Turkish government issued crypto regulations, stating that cryptocurrency is an asset and cannot be used as a means of payment.
CFD trades are legal in Turkey, but brokers must be licensed by the Capital Markets Board (CMB). Turkish residents are banned from trading or owning CFDs with brokers not licensed by CMB.
New Zealand
After receiving regulation in 2017, CFD broker providers must be licensed by the New Zealand Financial Markets Authority (FMA).
Cryptocurrency trading is also legal in New Zealand, but the regulatory bodies offer limited protection to investors.
Singapore
Singapore remains the largest forex trading post in South-East Asia and the third-largest market globally. CFD regulations in Singapore have been in effect for a long time. Brokers offering CFDs must be licensed by the Capital Markets Services (CMS).
However, cryptocurrencies are not a legal tender or security in Singapore and are not regulated by the Monetary Authority of Singapore (MAS). Therefore, cryptocurrency CFDs are unregulated.
At the moment, trading crypto CFDs is not covered by any regulatory body in Singapore and investors are not protected by any CFD regulations.
Malaysia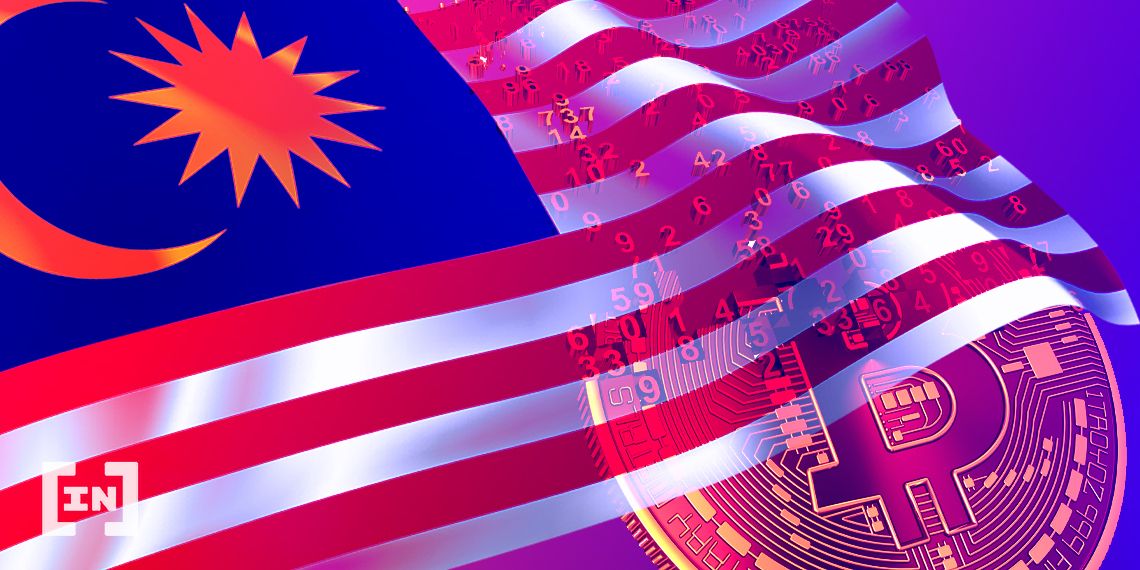 Malaysia has CFD regulations set in place by SCM Malaysia since 2007. Malaysia's residents can legally trade on CFD markets using investment brokers from Malaysia or from abroad.
However, the Central Bank of Malaysia doesn't recognize cryptocurrency as legal tender and therefore, cryptocurrency is not regulated. Cryptocurrency investors are not protected by any regulatory framework for trading crypto CFDs in Malaysia.
Indonesia
Indonesia is, at the moment, the largest growing South Asian region in terms of forex and CFD markets. CFDs regulations are controlled by BAPPEBTI.
In 2018, Indonesia regulated crypto assets and defined the asset class as futures commodities. Trading crypto is legal on platforms licensed by the BAPPEBTI.
However, as of the time of writing, there is no crypto CFD regulation in Indonesia. Foreign CFD brokers are offering CFDs traced for Indonesian clients.
Thailand
Trading crypto is legal in Thailand, under the Digital Asset Act issued in May 2018. Digital asset trading services may be offered only by licensed crypto exchanges and brokers.
The Bank of Thailand (BOT) and the Securities and Exchange Commission (SEC) provide a clear regulatory framework for brokers. CFD regulations have been relaxed since 2019, making this a highly attractive destination for international and domestic forex brokers.
Philippines
The Philippines is another growing market for CFD traders. The Securities and Exchange Commission (SEC) handles CFD regulations here. SEC has advised individuals to stop trading in foreign investment platforms and conform to the state laws. Fraudulent brokers and agents may still exist for the time being, but the tide is turning. Crypto CFDs are available for traders.
Vietnam
In Vietnam, foreign forex trading is licensed by the State Bank of Vietnam.
The institution has also advised retail traders to avoid using foreign trading platforms after complaints have been issued about various fraudulent activities. Still, there are more than 10 CySec regulated brokers from Europe that are operating in Vietnam in spite of not having complied with local regulations.
As for crypto, the State Bank of Vietnam has banned the issuing, supplying and using of crypto on the territory, but there are no rules for possessing, trading, and investing in cryptocurrencies.
Crypto CFDs regulations do not exist in Vietnam, and foreign brokers who offer CFD trading are tolerated.
CFD regulations differ from country to country
It is important to note that there are still numerous unregulated trading platforms functioning all over the world. Many of these are indeed abiding by regulations obtained in places such as the EU and Australia, but have yet to comply with regulations in the countries in which they operate.
It is believed though that in order to garner better relations and build trust with local investors, these platforms are also going to seek to receive licenses from authorities in the countries in which they operate and be compliant with the CFD regulations.
Frequently asked questions
Disclaimer
In line with the Trust Project guidelines, the educational content on this website is offered in good faith and for general information purposes only. BeInCrypto prioritizes providing high-quality information, taking the time to research and create informative content for readers. While partners may reward the company with commissions for placements in articles, these commissions do not influence the unbiased, honest, and helpful content creation process. Any action taken by the reader based on this information is strictly at their own risk.
Iulia Vasile is a seasoned professional in the cryptocurrency and blockchain industry, working full-time in the field since 2017. With a background in computer engineering, she...
Iulia Vasile is a seasoned professional in the cryptocurrency and blockchain industry, working full-time in the field since 2017. With a background in computer engineering, she...
READ FULL BIO
Sponsored Sponsored