More and more companies are beginning to offer crypto trading, eager to get started with the asset class. One such platform is AvaTrade, a user-friendly Forex broker that also offers cryptocurrency trading. The broker aims to offer the best service for both beginners and also professional traders that are looking for a wide range of trading instruments.
Here's everything you need to know about AvaTrade and how you can start trading right now.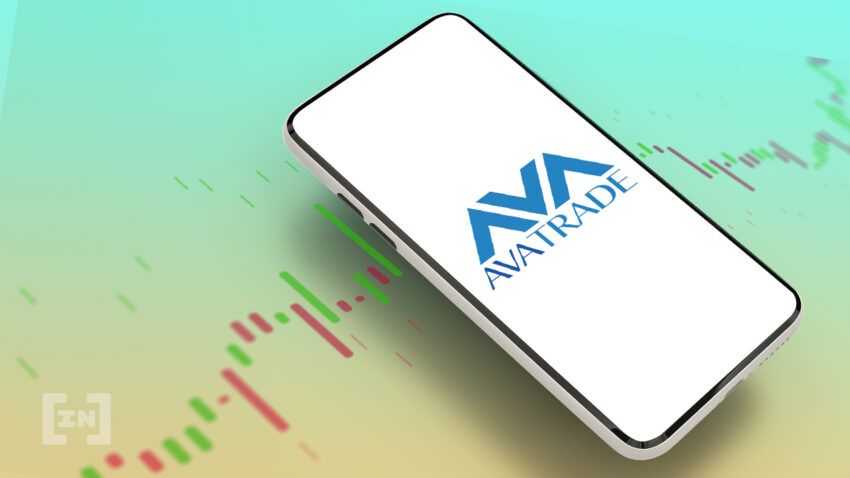 AvaTrade is an online broker from Ireland that was founded in 2006. It was one of the first Forex trading platforms made available to retail traders. Over the years, they have earned a solid reputation within the community of online traders.
AvaTrade is one of the most regulated online brokers that offer CFDs (contract for difference). They offer a variety of assets and account types to meet all the needs of their clients.
AvaTrade has over 300,000 registered traders from all over the world, and they place more than 3 million traders per month. As one of the first Forex brokers to introduce CFD trading on commodities, stocks, and indices, AvaTrade now also offers cryptocurrency to its traders. All these assets can be managed on their AvaTradeGo app and through the WebTrader app. The broker also offers minimal spreads and high leverage options for its assets.
AvaTrade's management team is formed by experienced financial experts in trading and risk management. The main figures of the AvaTrade team can be found here.
How does AvaTrade work?
AvaTrade is an online broker platform, and users would understand the fundamental market factors that may affect their trading activity. However, the platform offers support even for new beginners through their demo account.
The platform also offers plenty of educational videos, articles, and even webinars that may help you learn how to perform market analysis and create trading strategies. By following all these freely available resources, any trader can determine their trading style, identify their risk tolerance and manage the risk-to-reward ratio for each trade.
To start using AvaTrade, you must sign up for a new account, activate the account, and make your first deposit via debit or credit card.
Features of AvaTrade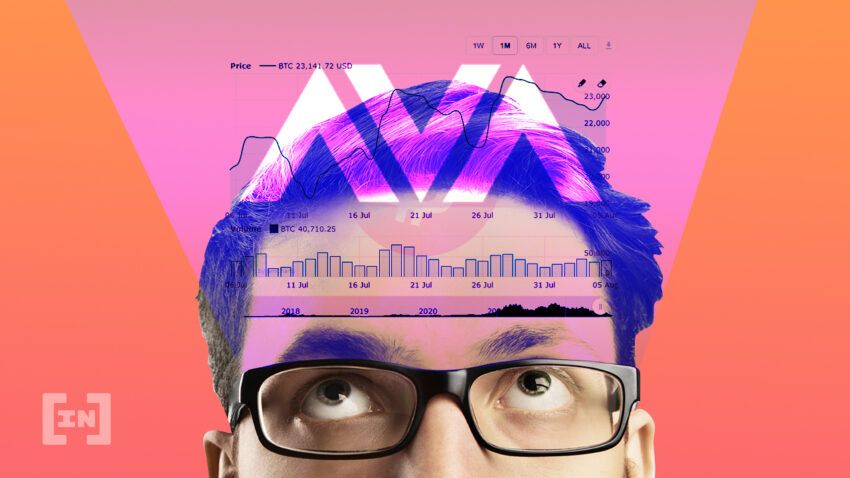 AvaTrade offers a few innovative features which differentiate it from other Forex brokers. Beginner traders, as well as professional traders, will have such features as:
AvaProtect: This is the platform's risk management tool for the WebTrader app and mobile trader. It protects currency, gold, and silver trades when pre-set.
TradingCentral: This insightful tool is available for both mobile and web apps. This tool contains some amazing features to help traders, such as a historical and current economic calendar, which shows how economic events have impacted relevant assets in the past. It also contains featured ideas curated from the expert minds at Trading Central.
AvaSocial: The social trading tool allows traders to follow and copy the trades of more experienced traders (copy-trading). It gives traders exposure to the trading markets while giving them the ability to learn through actual trading.
Benefits of using AvaTrade
AvaTrade, which is regulated by financial authorities on all continents, represents one of the best brokers in the business. Clients can feel at ease knowing that their personal information and funds are safe. What's more, the broker includes an investor compensation scheme that protects clients' deposits in the event of default.
It is hard to overstate the importance of regulation. It is important to remember that regulations and rules in every jurisdiction are different. Some details, such as minimum deposits, leverage amounts, and promotions, may vary from one jurisdiction to the next. Using a regulated broker such as AvaTrade means that users can rely on the transparency and relationship between the broker and the regulators.
Brokers from outside the EU can also offer different perks for new users. For instance, AvaTrade offers a signup bonus of up to 20%. Their clients receive an extra 20%, on top of their deposits, in their trading accounts.
Here's what to keep in mind if you're considering opening an account with AvaTrade :
AvaTrade is regulated in six continents.
Start trading by depositing into your account just $100.
You can choose from over 1000 assets in a variety of asset classes, including FX, stocks, commodities, ETFs, bonds, and cryptocurrencies.
Get step-by-step support and help 24 hours a day, five days a week.
You can take advantage of streaming trading signals to give you trade ideas throughout the day.
You can access the AvaAcademy, which will give you access to FREE education and videos.
Fees and commission structures
Contrary to stock trading platforms, online brokers such as AvaTrade do not charge commissions per trade. The platform has a small spread, which is the difference between the buying and selling price of an asset. For instance, for the benchmark EUR/USD, AvaTrade's spread is 0.91 pips.
AvaTrade doesn't charge a commission for trading Forex, CFDs, or deposits.
How to use AvaTrade?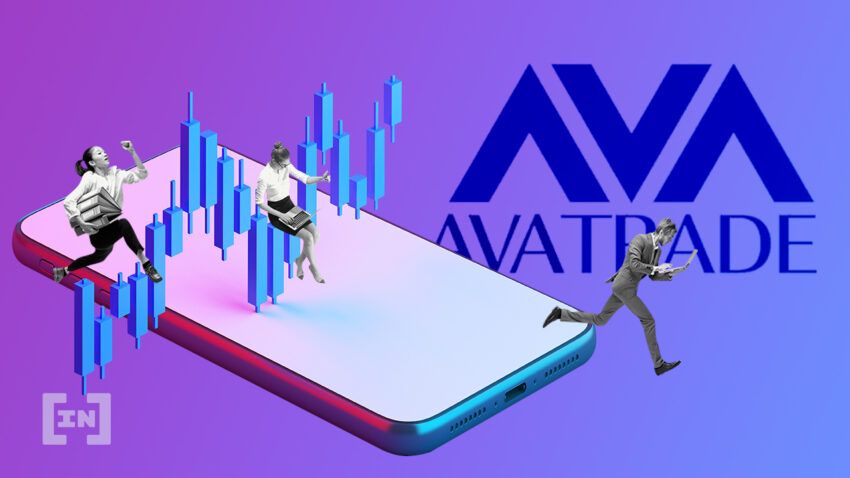 They have created a helpful trading guide for novice traders. You can always refer to the guide to help you through the steps of placing your first trade.
The AvaOptions trading application features 13 options strategies, spot, call, call spread, call ratio, put, put spread, put ratio, straddle, straddle, butterfly, condo, risk reversal, and seagull option strategies.
Opening an account with AvaTrade
Opening an account with a broker like AvaTrade is easy and can be done in only a few steps.
Click on the "Register" button on the homepage
Start by clicking on the register button on the homepage of the site. Then fill out the form. If you reside in the EU, you will need to supply verification documents, such as utility bills and identification. You will also have to fill out a financial suitability form to determine your suitability to trade. For non-EU traders, the process for registering is much quicker.
Verify email
Once you have registered, you will get an email in your inbox, which allows you to verify your account. From here, it's time to make a deposit!
Make your first deposit
You can use any of the payment services (with low to no fees) to complete your first deposit via debit or credit card and start trading on AvaTrade. You can also choose to trade on a demo account to get familiar with the platform before you deposit any real money in your account.
How to trade on AvaTrade?
Here's how you can use Avatrade to start trading online.
Open the dashboard
Different brokers offer different platform types. AvaTrade offers the popular MetaTrader 4, 5, the WebTrader, and the award-winning AvaTradeGO app. The dashboard is user-friendly and offers all the needed details.
This is your account's dashboard, where you can see all the assets available for trading.


AvaTrade is a CFD trading platform. When a user trades CFDs, it means that the trader is not buying the underlying asset. Instead, they are placing a bet on the price movement of the asset. You can see the main buttons for each asset, which are "Sell" and "Buy."
The "SELL" and "BUY" buttons
To see more details about a specific asset, simply click on it. You will see a chart of the asset's price movements.
For instance, in this chart, you can see Tesla is trading upwards. If an asset price is trending up, traders will often click "BUY" because they believe that the price of the asset will go up. By clicking on "BUY," the traders are actually opening a "buy" position, hoping that the price will go up. If the price does go up, they close the trade and will earn the difference between the "Buy" price and the price at the moment when they close the position.
If the chart were trending down, they might click "SELL" if the trader believes that the price will go down. This means that the trader will open a "sell position" and sell the asset at the current price. If the price of the asset drops, the trader can close the successful trade and receive the profit, which is the difference between the selling price (the moment the trader opened the position) and the moment he closed the trade.
As you can see, the profit comes from the difference between the two moments — the moment when the trader opens the position and when the position is closed, hence the name CFD (contract for difference). This is what a trader actually does when he trades CFDs.
The trading window will open up
After you decide on what position you want to open (Buy or Sell), you can click on the corresponding button, and a trading window will open up. Here, you can decide the amount to trade.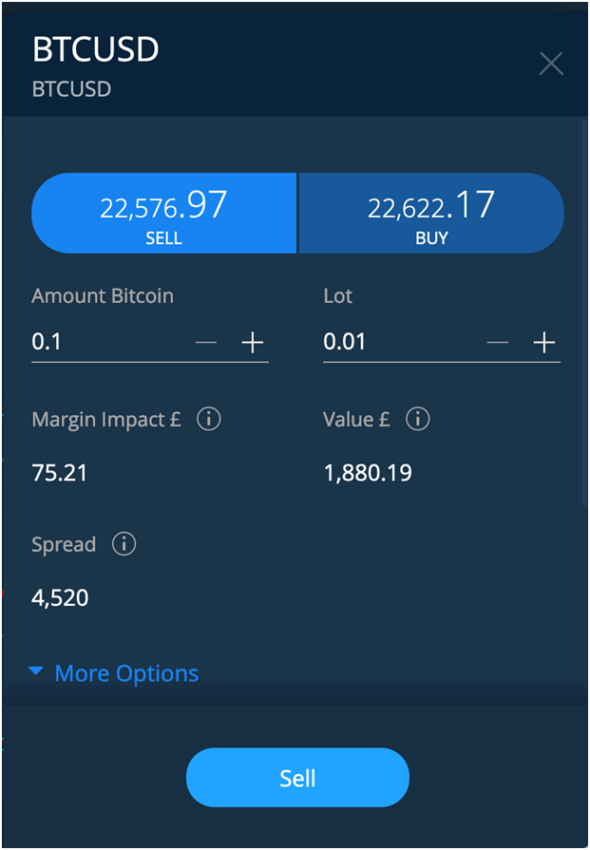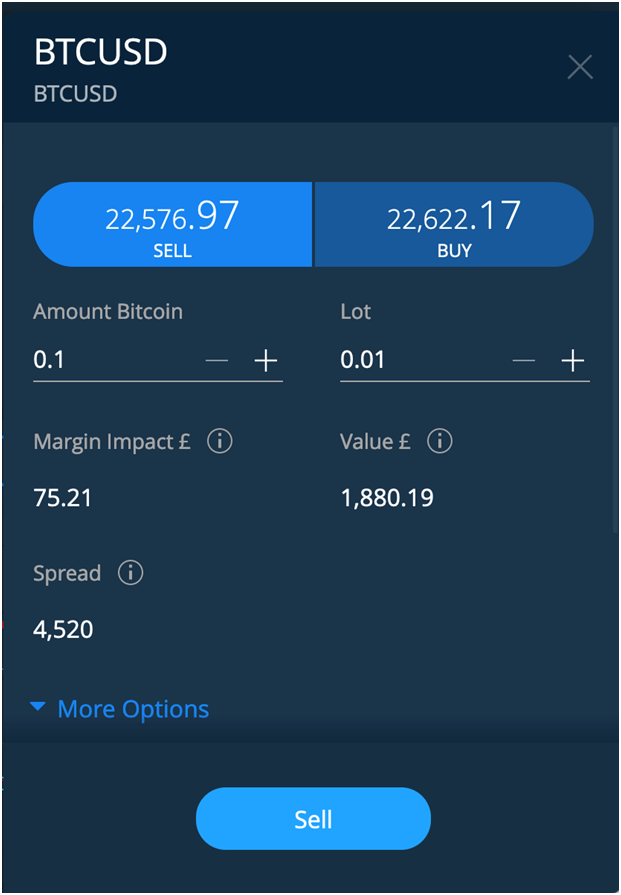 Close your position
Wait for the asset price to move enough to bring a profit, open your portfolio, and then click "X" to close the trade.
Here's an example of what your portfolio will look like when you have opened multiple positions.


If you're new to CFDs, it is recommended that you start experiencing CFD trading with a demo account.
Trading with a demo account
If you are not quite ready to trade using real money, you can open a demo account. A demo account on AvaTrade is a commitment-free trading account. This allows you to test-drive a platform and try out your own trading strategies. Just remember, while demo accounts do have their benefits, the feel of trading with a demo is very different from experiencing trading with real funds.
Start trading on AvaTrade
AvaTrade offers a user-friendly trading environment. The platform offers a diverse range of assets, including Forex trading, ETFs, cryptocurrencies, and individual stocks, which are meant to suit most traders and investors. AvaTrade is a great choice for beginner traders and offers a safe and transparent trading environment. New traders can use the social trading tool to follow the traders and strategies of more experienced traders. The fees are minimal, and there are no fees for deposits or trading stocks, or CFDs.
The broker is regulated by the most important financial authorities in all six continents, traders have secured deposits, new traders can use a demo account for free, and the minimum amount to start trading is only $100. Since its launch in 2006, AvaTrade has offered impeccable services to all its international traders.
All these aspects put together, it's not surprising that some consider AvaTrade to be one of the top retail brokers.
Frequently asked questions
What year was AvaTrade founded?
Disclaimer
In line with the Trust Project guidelines, the educational content on this website is offered in good faith and for general information purposes only. BeInCrypto prioritizes providing high-quality information, taking the time to research and create informative content for readers. While partners may reward the company with commissions for placements in articles, these commissions do not influence the unbiased, honest, and helpful content creation process. Any action taken by the reader based on this information is strictly at their own risk.