Kim Kardashian and former boxer Floyd Mayweather are being sued for promoting a little-known cryptocurrency accused of scamming.
According to information from CNBC, a class action was filed against celebrities in U.S. District Court in California last Friday, concerning promotion and marketing actions of EthereumMax.
According to the lawsuit, Ryan Huegerich, a resident of New York, and other investors reportedly purchased the cryptocurrency between May and June last year. This was thanks to announcements made by Kim Kardashian and Floyd Mayweather. Both are accused of adopting conduct that resulted in financial losses of investors.
Kim Kardashian and EthereumMax
In June 2021, Kim Kardashian posted a story to her more than 278 million Instagram followers about EthereumMax. "You like cryptocurrencies ?????" the influencer breathed when referring to the token.
In the post, she states that disclosure would not be financial advice. In addition, she included the hashtag "#ad" implying that she was being paid to publicize the project.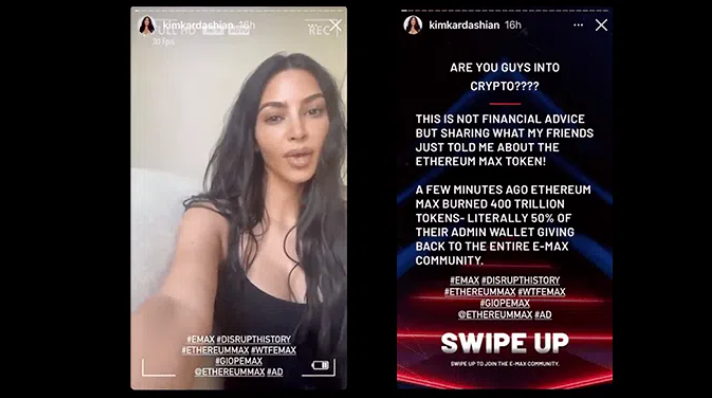 Floyd Mayweather and EthereumMax
Floyd Mayweather promoted EthereumMax in June, plugging it while announcing his fight with YouTuber Logan Paul. Plus, the cryptocurrency was used as a way to pay for the tickets to the event.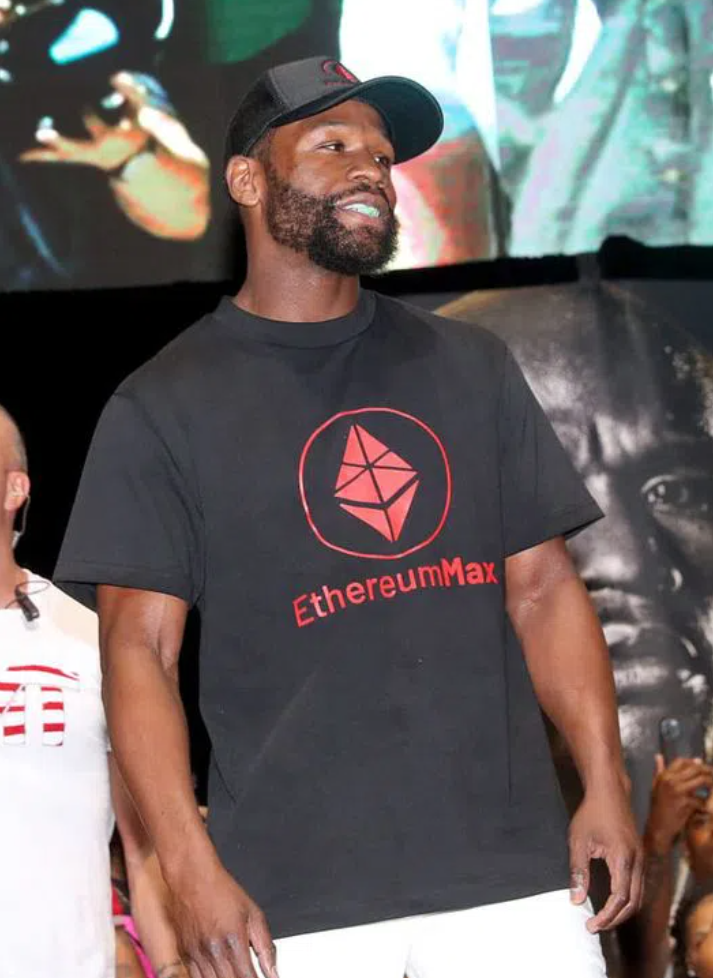 According to the process, this would have dramatically increased the trades and the demand for the token. Mayweather even returned to promote the asset during a conference on bitcoin (BTC) held in Miami, being booed by the public after that.
It is worth noting that this is not the first time that the former boxer has been involved in problems in the crypto market. In 2018, he found himself in trouble with the SEC. According to a local authority, he paid a $600,000 fine to get rid of the charges.
Kim Kardashian's role in the alleged fraud has also caught the attention of regulators previously. In September last year, the president of the UK Financial Conduct Authority, Charles Randell, used the post referring to EthereumMax as an example of how influencers are being paid to announce suspicious projects.
Project is accused of a coup
Losing about 97% of its value since June, EthereumMax is accused of operating a "pump and dump" scheme, also known as an exit scam. In this type of scam, the creators of an asset inflate their price artificially to attract new investors.
When the cryptocurrency achieves a desirable appreciation and demand, its creators, who own most of the asset's supply, dump large sales orders and disappear with profits. The project then stops being developed, leaving newer investors with large losses.
The process also highlights that despite its name, EthereumMax has no relationship with ethereum (ETH). The name reportedly is an attempt by scammers to make investors believe that the token is part of the ecosystem of the world's second-largest cryptocurrency.
According to CoinMarketCap data, EthereumMax has a market value of $26.6 million, with less than $150,000 in daily trading volume. Being traded mainly at Uniswap, the asset accumulated a 33% drop in the last 30 days.
Got more to say on Kim Kardashian or anything else? Join our Telegram group.
Disclaimer
All the information contained on our website is published in good faith and for general information purposes only. Any action the reader takes upon the information found on our website is strictly at their own risk.