TRON CEO Justin Sun has pointed out that there are 3,000 wrapped bitcoin on TRON. This comes as bitcoin breaks $11,000 for the third time this year. But does TRON have a future as an Eth-killing app?
Sun is known as a great marketer, having launched a decentralized exchange on TRON after Ethereum-based Uniswap took off. Weeks later, after the success of yield farming and meme tokens,
he launched a similar token called Sun.
Wrapping BTC on Tron or any other non-native network makes no damn sense.

— Mikel Roberts (@MikelRbrts) October 10, 2020
On Oct. 10, when Sun tweeted that TRON-wrapped bitcoin is gaining popularity, he got some skeptical replies. Mikel Roberts, an enthusiastic crypto supporter on Twitter, said the idea of TRON-wrapped BTC did not make any sense. Sun also reached out to users who want to help promote BTC on
TRX
. TRON has seen a huge increase in traffic recently, especially on decentralized applications. Now with over $616 million of BTC wrapped in Ethereum, Sun is at it again. Just as one uses wrapped BTC on Uniswap, so too could someone use TRON-wrapped BTC on TRON's JustSwap.
Last week in Signal:

– $616M wrapped Bitcoin in September
– @chainlink w/ @BitGo audit reserves
– @renprotocol w/ @chainlink oracles
– @tezos used by a french city to vote
– @solana trustless ETH-SOL Bridge

And @Square stacks 465,050,955,633 sats.https://t.co/hyDwhrOllm

— Blockfolio (@blockfolio) October 9, 2020
Sun has been using
DeFi
to promote TRON for months, and it has been paying off. Some see decentralized apps as a way
to revolutionize
the common person's relationship with technology. The leader of this new wave is Ethereum, which saw an incredible uptick in use in the past few months. Unfortunately for Ethereum,
astronomical fees
caused by a network jammed with decentralized apps have driven users to other networks to get their
DeFi
fix. This gave TRON a moment to shine. But as
ETH fees
decline, the luster is wearing off.
.@Tronfoundation: DeFi Ecosystem Transaction Volume in Q3 2020

The transaction volume increased by 2,577%.

TRON's DEX category holds a 41% share of the total volume.

The #dapp helping the category grow is #JustSwap. @justinsuntron @DeFi_JUSThttps://t.co/ryyKTlnpCN pic.twitter.com/uIFiVG96mo

— DappRadar (@DappRadar) October 3, 2020
Second Best
The third quarter of 2020 was huge for DeFi. Volume grew $113 billion to $125 billion, a 90% jump over the previous quarter. While Ethereum had about 96% of the traffic, other smart contract blockchains tried to follow Eth's trend.

According to Dapprader, a website that tracks data from decentralized applications (dApps), TRON and EOS
are the second and third most popular blockchains
for dApps. TRON led the pack in Q3 with over $1.8 billion in traffic, a drop in the bucket compared to Ethereum's $119 billion. Still, TRON's popularity is skyrocketing. Unfortunately, Dapprader reported that up to 60% of decentralized apps on TRON fell into the "gambling and high risk" category.
A quick look at the top-ranked TRON
-based apps shows a few legitimate services, but several candidates listed as high risk appear to be Ponzi schemes. For example, Forever TRON, the No. 6 TRON app, offers up to 20%
daily
returns on investment for staking. In general on the TRON network, new unique wallets increased by 586%, and gambling/high-risk volume on TRON increased by a whopping 2,725%.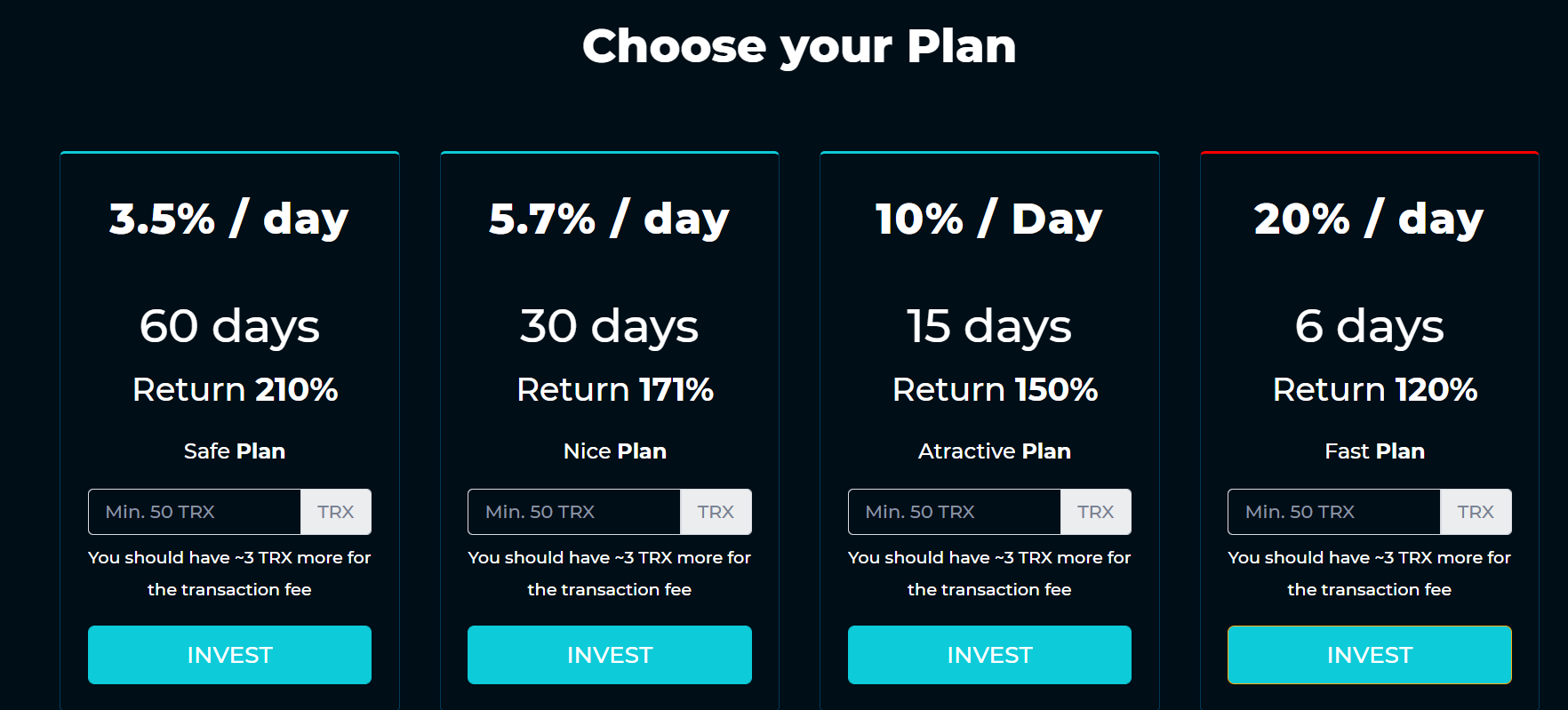 The popular Wink gambling site (which could be staked for large yield farming opportunities on TRON-sponsored
Sun.io
) had a 24-hour volume of $13 million.
Here Comes the Sun
In contrast to the high-risk dApps, TRON also hosts some exchanges, including the Tron-sponsored decentralized exchange
JustSwap
. TRON Founder Justin Sun launched Justswap to be TRON's answer to Uniswap.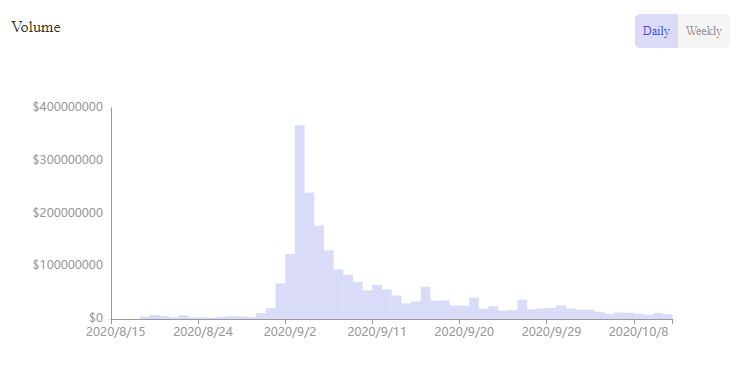 JustSwap appears to have ridden the coattails of Uniswap since launch, partly powered by incentivized mining of the intentionally silly meme token SUN. In September, Sun.io offered returns in the hundreds of percent
APY
, paid in the form of the
Sun token
. Some more widely used coins are also available on the TRON network. Users of JustSwap can trade TRON for Tether or Huboi tokens, along with the native USDJ stablecoin. TRON's volume on Oct. 10 was about $8 million, but at its peak on Sept. 2 saw a volume of about $367 million. JustSwap still has over $100 million locked in liquidity.
A Gambling Man
Meanwhile, the price of TRON increased by approximately 35% in Q3, from about 0.017 to 0.026 on Oct. 11. Perhaps the high volume is due to high risk and gambling sites. And while TRON is not the most visible dApp platform, such sites have eluded scrutiny, for now. The interface of Justwap and TRON wallets might mask differences between TRON and Ethereum, but the user experience is mostly the same. Low transaction costs likely had something to do with TRON's growth. Whether the uptick in volume and price foretells great gains for TRON in Q4 remains to be seen. Technology and marketing have seemingly both played a part in TRON's huge growth, but things may change if the "Las Vegas on the blockchain" ever takes center stage.
Disclaimer
In line with the Trust Project guidelines, this price analysis article is for informational purposes only and should not be considered financial or investment advice. BeInCrypto is committed to accurate, unbiased reporting, but market conditions are subject to change without notice. Always conduct your own research and consult with a professional before making any financial decisions.
Harry Leeds is a writer, editor, and journalist who spent much time in the former USSR covering food, cryptocurrencies, and healthcare. He also translates poetry and edits the...
Harry Leeds is a writer, editor, and journalist who spent much time in the former USSR covering food, cryptocurrencies, and healthcare. He also translates poetry and edits the...
READ FULL BIO
Sponsored Sponsored