RT News presenter Max Keiser makes no secret of his optimism for Bitcoin's future. The man who has been recommending his viewers buy the digital currency since 2011 believes that investors are currently positioning themselves for a return to levels of Bitcoin dominance seen just prior to the 2017 bull run.
For most of its history, Bitcoin has typically enjoyed more than 80 percent share of the entire cryptocurrency market, although in 2017 this number fluctuated quite a bit.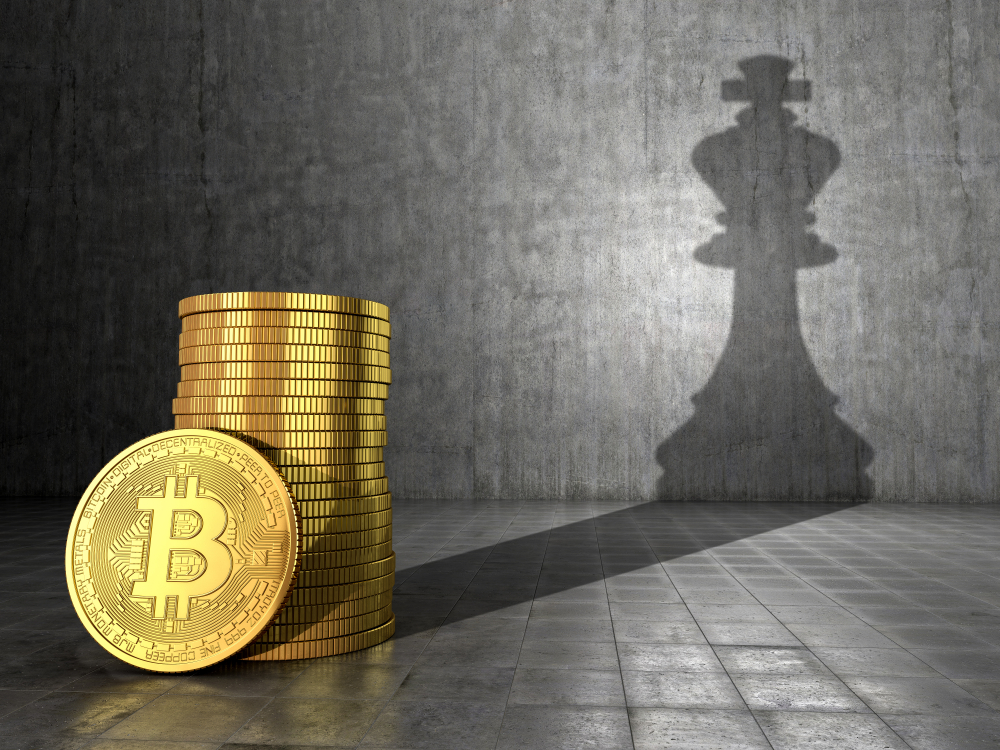 Historical Bitcoin Dominance
High-profile announcements from the Enterprise Ethereum Alliance drew a lot of optimistic new money to the industry at the beginning of what turned out to be an important year for cryptocurrency. Investors poured money into Ethereum and many of the ICO projects launched on the network hoping to realize the kinds of percentage gains early Bitcoin speculators had enjoyed,
As the speculative mania grew throughout the year and hopeful buyers scooped up obscure tokens for projects with little more than an idea at that point, Bitcoin dominance fell to a historic low of less than one-third of the entire market. However, as Bitcoin prices have been rising again in 2019, so too has the number one cryptocurrency's market share. Bitcoin dominance now sits at just over 69 percent and Max Keiser expects this trend to continue.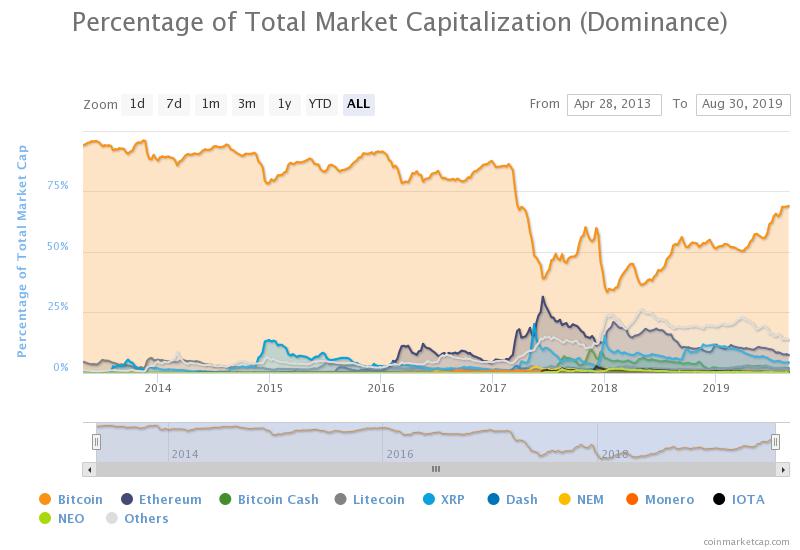 Alt-Season's Second Coming?
Max Kaiser, an RT News presenter and long-time Bitcoin proponent believes that the market is heading back to the levels of dominance seen prior to 2017. As part of his prediction, he argues that the price of Ethereum (ETH) will drop as low as $90. This would represent a further 46.4 percent fall from its current price of around $168.
Kaiser also identifies Bitcoin Cash and Bitcoin SV as being "particularly vulnerable," but gives no reasoning, however, for his pessimism regarding the two most prominent forks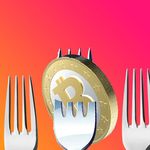 In the crypto world; a 'fork' is essentially a change in the protocol of a blockchain. Since cryptocurrencies run on... More of BTC.
His outlook is consistent with the views of many so-called 'Bitcoin maximalists' — a term that has become popular on cryptocurrency-focused social media platforms as a way of describing those that believe Bitcoin to be superior to all other digital currency projects currently in existence.
The issue continues to divide the cryptocurrency market. Many are still hopeful of a return to the speculation mania into altcoins that was heavily witnessed during the last bull market. However, with interest in Bitcoin alternatives seemingly falling, along with their prices relative to BTC, calls for a renewed 'alt-season' are starting to be drowned out by those who think Bitcoin's overall market dominance will continue to rise.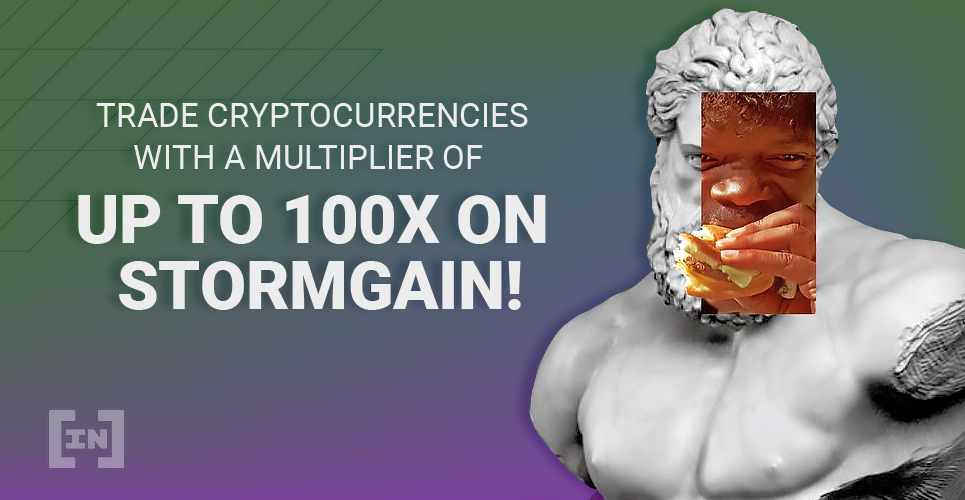 What do you think about Max Keiser's outlook? Do you think all cryptocurrencies but Bitcoin is doomed to obscurity or is another alt-season just around the corner?
Buy and trade cryptocurrencies with a 100x multiplier on our partner exchange, StormGain.
---
---
Do you want to BeInCrypto? Join our Telegram Trading Community for exclusive trading signals, educational content, discussions and project reviews! Images courtesy of Shutterstock, Trading View and Twitter.