Ultra-fast, decentralized blockchain network IOST announced a new partnership with the Play2Earn Project, Ludena Protocol, to accelerate the NFT and the play-to-earn game sectors of its ecosystem.
The strategic partnership with Ludena Protocol has successfully developed and managed a play-to-earn game social platform with over three million worldwide gamers.
Ludena Protocol continuously on-boards new games with a play-to-earn mechanism and envisions a creative metaverse with play-to-earn games, NFT MarketPlace, and a staking platform.
The two parties will work together to establish a multi-chain architecture. Through this partnership, Ludena Protocol will build casual P2E games and NFT on IOST and its ecosystem developers, helping IOST in its mission to build a better decentralized system.
Why IOST partnered with Ludena protocol
IOST's NFT ecosystem has made huge leaps with the onboarding of Revival NFT Marketplace, TokenLink NFT Marketplace, Rizin fighting collection, and Zodium P2E Platform.
However, in view of the current trend where the play-to-earn field is attracting worldwide attention, IOST still needs more aggressive growth in the P2E sector. With that goal set, the IOST team is working hard to secure good partners in various fields.
The fast-evolving project Ludena is undeniably the one worth exploring. Ludena has a Game Talktalk platform with three million users worldwide and has partnered with top game companies in Korea. Ludena continues to expand the game ecosystem through these partnerships.
They also have plans to expand the ecosystem through Ludena's user pool and provide existing community members with opportunities to experience new IOST ecosystem games and NFTs.
Through this, IOST and Ludena will mutually benefit from joint marketing efforts to boost their community. In addition, IOST plans to actively introduce existing networks (global partners, exchanges, project teams, etc.) to strengthen collaboration with the IOST ecosystem.
About Ludena Protocol
Ludena Protocol, through its P2E gamified social platform GameTalkTalk, has more than three million users and adds value to the users' daily activities by providing rewards for playing P2E games and live streaming services.
For more information about check out the links below.
Join the IOST community
Supported by Sequoia, Matrix, ZhenFund, and other major investors, IOST is an enterprise-level blockchain platform developed for online service providers.
The IOST project team is currently mainly composed of R&D personnel focusing on blockchain distributed technology. The team is formed by experienced blockchain industry experts who have graduated from world top universities such as Princeton, Stanford, MIT, Tsinghua University, and Beijing University.
With a two-year-old mainnet, IOST has swiftly risen to become a world-leading public chain renowned for its numerous government collaborations and enterprise partnerships around the world.
IOST is one of the Big Four public chains with a rich user base and real applicability alongside Ethereum, EOS, and TRON.
It has 500,000 community members, over 20 countries worldwide, over 400 nodes, top staking economy, and growing.
IOST's Node Program is widely praised as the globally leading staking program by numerous blockchain research institutions with attractive returns, low risk, and ease of use are some of the key program highlights.
To learn more and participate in one of the world's top staking programs, visit here.
If you would like to hang out with the IOST community on chat, social media, or to discuss product development, there is something for everyone:
Disclaimer
All the information contained on our website is published in good faith and for general information purposes only. Any action the reader takes upon the information found on our website is strictly at their own risk.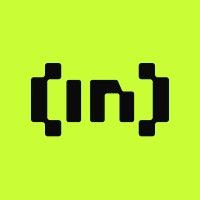 BeInCrypto Team comprises a diverse group of experienced journalists, analysts, and crypto enthusiasts dedicated to delivering the latest news, insights, and analyses in the...
BeInCrypto Team comprises a diverse group of experienced journalists, analysts, and crypto enthusiasts dedicated to delivering the latest news, insights, and analyses in the...
READ FULL BIO
Sponsored Sponsored