Alpha Blue Ocean ("ABO"), based in the Bahamas and Dubai has announced the launch of a new private investment firm, ABO Digital, that will provide alternative financing solutions to early-stage and high-growth companies in the digital asset space.  
Leveraging ABO's experience as a structured Private Investments in Public Equity (PIPE) investor with more than US$2 billion in executed financing commitments globally over the last five years, the new ABO Digital will bring institutional-grade expertise to the digital asset and blockchain industry.
ABO Digital will provide innovative and flexible funding solutions that will give blockchain projects access to more options for raising capital. This new form of financing addresses a need in the cryptocurrency market, especially given the current market conditions.  
Amine Nedjai, CEO at ABO Digital, said: "This is an important time for the digital asset space. We're in the midst of a bear market but there continues to be solid development by innovative protocols. A lot of large investors, such as venture capitalists, will have suffered losses from the recent crypto credit contagion. This reduces the pool of available growth capital for cryptocurrency projects that ABO Digital will help fill. We see an interesting development in gaming as projects are working on more sustainable tokenomics, which can help drive adoption as well as the practical use of non-fungible tokens. We expect DeFi to continue capturing attention in this space, proving its robustness through the current crisis whilst continuing to innovate and find pragmatic solutions – such as access to liquidity for stakers of ETH. This difficult market situation, coupled with our positive outlook, makes it the perfect time to launch ABO Digital, enabling entities in this exciting space to source the funds they need to build."  
The timely launch of ABO Digital aligns with expectations for the digital asset space to come out of this crisis stronger in the next cycle. With a few major players that have dominated the investment space over the last few years, ABO Digital brings a fresh experience and an alternative way for projects to fund their development and expansion.
To find out more about ABO Digital, visit here.
About ABO
Alpha Blue Ocean ("ABO") is a sector-agnostic alternative investment firm operating across the world with headquarters in Bahamas. ABO provides innovative financing solutions for publicly listed SMEs. To achieve our mission statement, we span all asset classes in order to provide structured investments & partnerships that are both flexible and pragmatic. 
About ABO Digital
ABO Digital is a private investment company providing alternative financing solutions to cryptocurrency projects around the world. As part of the Alpha Blue Ocean group, which has executed more than $2bn in financing commitments for publicly listed companies across the globe since its inception in 2017, ABO Digital brings a breadth of experience in capital markets to provide institutional-grade expertise in providing innovative and flexible financing solutions to help blockchain developers build and grow their protocols.
Disclaimer
This article contains a press release provided by an external source and may not necessarily reflect the views or opinions of BeInCrypto. In compliance with the Trust Project guidelines, BeInCrypto remains committed to transparent and unbiased reporting. Readers are advised to verify information independently and consult with a professional before making decisions based on this press release content.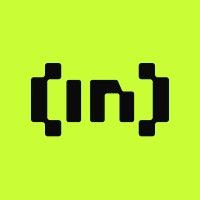 BeInCrypto Team comprises a diverse group of experienced journalists, analysts, and crypto enthusiasts dedicated to delivering the latest news, insights, and analyses in the...
BeInCrypto Team comprises a diverse group of experienced journalists, analysts, and crypto enthusiasts dedicated to delivering the latest news, insights, and analyses in the...
READ FULL BIO
Sponsored Sponsored