Influencers who carry their massive audiences over to web3 will beat the mass adoption that is coming, says Elliott Foote of AmethystNFT.
Changes are coming to the internet, as they always have. This time, as you've likely heard, the buzz is around web3, which is set to overtake the current internet. It's not a question of 'if' as 'when.' Which is why now is the time for creators of all stripes to think about how their current skills will transfer into the next phase of online life.
Just as MySpace gave way to Facebook and Facebook ceded relevancy to Instagram and TikTok, the shift to web3 brings with it new rules, new ways of communicating and new opportunities.
It's hard to predict all the ways that web3 will change how we go online – that's what makes it all the more exciting.
Influencers and Innovators
This April, Amethyst debuted as a community where digital artists can reinvent themselves as web3 innovators. Jumping into web3 has been intimidating, no doubt. It's tech-heavy and run by programmers. But the idea behind Amethyst is simple – to connect creators with programmers to enable new and reimagined NFTs and other work.
While we don't know all the ways the internet will adapt in the next few years, we predict that web3 collaborations will be a mix of tech, art and social innovation. Amethyst is centered around the premise of connecting creators and fostering a new era of digital partnerships.
As part of our debut and to demonstrate where we think this space is heading, Amethyst teamed up with the estate of Marilyn Monroe, in partnership with Authentic Brands Group (ABG), owner of her estate. This was to create a re-imagined, CGI version of the fashion icon in contemporary looks from major fashion houses including Fendi, Thom Browne, David Koma, Miu Miu, Saint Laurent and Balenciaga.
Amethyst worked with Monroe's estate for eight months, and tapped image production team Now Open to recreate her likeness via CGI. The NFTs are a collaboration between Amethyst, ABG and Now Open.
This project illustrates how web3 allows the evolution of existing imagery (the Marilyn Monroe likeness) into an entirely new medium (NFTs). Tech's newest trends (interconnectedness, decentralization, blockchain) will push social media, inevitably, into the web3 space.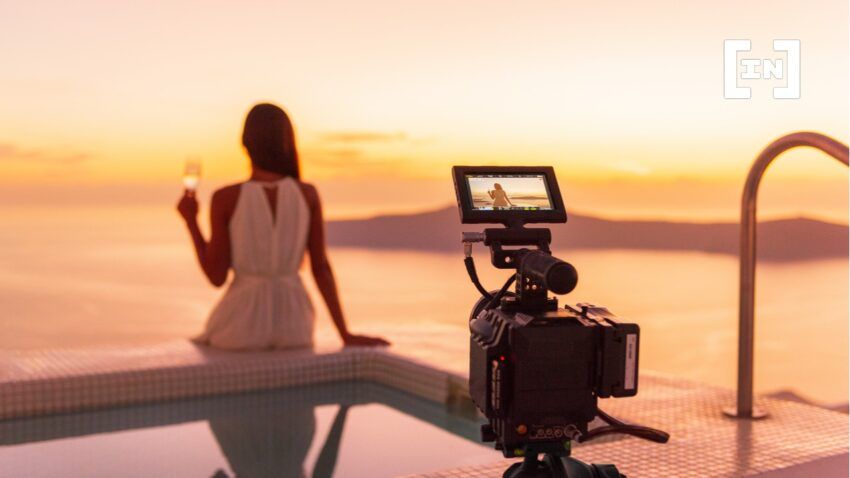 Influencers and their audiences
How will social media change when influencers bring their boundary-breaking smarts over to a new medium? What's in store for influencers who carry their massive audiences over to web3? All that is yet to be written. But given that web3 will feature a mix of tech-social-arts talents, we foresee a space where creators get to amplify their followings. This is by virtue of working with and broadcasting to people outside of their typical niche.
There is still some skepticism around web3, as people try to figure out what it all means. That answer will be a little different for everyone. What we can predict, based on history, is that the early adopters are usually among those that benefit from coming waves.
Put another way: because the rules are still being written, it's still early enough to enter the web3 fray, figure out what it means and maybe even make a name for yourself before everyone else does.
One promising way in which web3 will differ from web2 is an evolving definition of ownership. Right now, influencers are posting their work online but don't always necessarily own it or can profit off it outside of traditional sponsorship deals. In the current economy of web2 social media, artists are used as tools in service of the platform, whether it's TikTok or Instagram.
Flipping the dynamic
Web3 will flip that dynamic, putting the power in creators' hands, giving them ownership of their work and allowing them to reap long-term rewards for their creations.
It's not just strictly about new content either. Older content can be revitalized in web3. Seminal gif Nyan Cat was turned into an NFT, for example. Existing work can be refreshed or adapted for web3, as in the case of the Marilyn project (plus future projects that will debut later this year.)
The future is still unwritten, but here are two things we know for sure. Web3 is a given, because technology reinvents itself every few years. Community, which is so important in web2, will remain so; that's why Amethyst is designed around bringing creators and innovators together and creating the community of the future.
About the author

Elliott Foote is the CEO of Amethyst NFT. He has a background in corporate retail expansion and global fashion operations. His multi-channel network amassed over a 16-year tenure in the industry has led him to his current role. He is co-founder of The Ren Group, Art Director for the iconic fashion magazine CR Fashion Book China. Elliott sits on the board of various fashion and tech companies as an advisor.
Got something to say about influencers or anything else? Write to us or join the discussion in our Telegram channel. You can also catch us on Tik Tok, Facebook, or Twitter.
Disclaimer
In compliance with the Trust Project guidelines, this opinion article presents the author's perspective and may not necessarily reflect the views of BeInCrypto. BeInCrypto remains committed to transparent reporting and upholding the highest standards of journalism. Readers are advised to verify information independently and consult with a professional before making decisions based on this content.

Our Guest Op-Eds represent in-industry voices in the crypto and Web3 space. Have an opinion? Email
[email protected]
.
Our Guest Op-Eds represent in-industry voices in the crypto and Web3 space. Have an opinion? Email
[email protected]
.
READ FULL BIO
Sponsored Sponsored