The advisory board of the Alfprotocol has been reinforced with the presence of Indian billionaire Evan Luthra. Luthra invests in fast-growing technologies through his funding venture, Startup Studio Online.
About Evan Luthra
Over the past five years, Evan has built and invested in over 300 companies across a variety of divisions, including food tech, travel, fintech, nightlife, food and beverage, lifestyle, artificial intelligence, entertainment, fashion, mixed reality, and more with some renowned names like Snapchat and Eaze.com.
According to the billionaire's website, these companies have a combined market capitalization of one billion USD. Aside from being a certified Angel investor, he's jumped into the blockchain area.
A growing interest in Alfprotocol
Luthra has now joined Alf's board of advisors. His areas of interest include the success of the Alf Project and the potential for blockchain technology to improve the lives of millions of people worldwide.
He looks forward to bringing his spheres of influence to improve the project and its goals and working with the team to achieve success.
"Alfprotocol can set the new standards of DeFi on the Solana blockchain. After the call with the CEO, it is clear that the team competence and experience are high enough, and It's great to join the advisory board of Alfprotocol."

Recent statement made by Luthra
Alfprotocol CEO Matas added: "It's a great achievement to onboard an advisor such as Evan. His experience, value, and massive worldwide influence are priceless, and I'm thrilled to start working with him."
The Alf Protocol is a new platform that can overcome most limitations in the current DeFi industry. Alf is in its early stages and requires support. This is where the Alfprotocol advisory board comes in.
The advisory committee will provide Alfprotocol with guidance and support to help develop the Alf protocol.
More about Solana's Alfprotocol
Alf is a protocol for capital deployment on Solana for liquidity provision and yield farming, both with and without a margin of up to 200x.
The protocol introduces its own Automated Market Maker protocol and a money market for short-term loans to facilitate exchange operations.
The mechanism for leveraged LP positions in AMM pools and yield farming techniques are the most important contributions to the Solana ecosystem.
By connecting low-risk, low-effort investors who provide liquidity to lending protocols with risk-seeking, active management investors who concentrate on leveraged liquidity provision and yield farming positions.
Blockchain technology is transforming the world. With the advent of smart contracts and tokenization, blockchain has found its way into every industry.
While the technology is still in its infancy, many challenges need to be overcome to become more established. One of the concerns is liquidity & the ability to buy and sell quickly. Alf will help to improve capital efficiency and facilitate more liquid blockchain asset class markets.
Find out more about Alfprotocol from social media:
Website | Twitter | Pre-IDO Sale | Knowledge Base
Disclaimer
All the information contained on our website is published in good faith and for general information purposes only. Any action the reader takes upon the information found on our website is strictly at their own risk.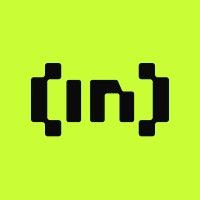 BeInCrypto Team comprises a diverse group of experienced journalists, analysts, and crypto enthusiasts dedicated to delivering the latest news, insights, and analyses in the...
BeInCrypto Team comprises a diverse group of experienced journalists, analysts, and crypto enthusiasts dedicated to delivering the latest news, insights, and analyses in the...
READ FULL BIO
Sponsored Sponsored