When
Bitcoin
was introduced in 2009, it was almost immediately hailed as the successor to fiat currency — with many going as far as to expect that Bitcoin would completely uproot the traditional economy, irrecoverably changing the distribution of wealth and power. Where is the best place to
buy Bitcoin
(BTC) with zero percent commission, right now?
Following its launch, BTC experienced explosive growth in value, climbing from close to nothing, up to an all-time high of almost $20,000 per coin within less than a decade. When Bitcoin (BTC) was $100, thousands of people believed they had missed the boat. Similarly, when Bitcoin reached $1,000 in November 2013 and crashed down to as low as $179 by 2015, people thought that the market leader could not possibly recover. Now, more than four years later, Bitcoin was sitting at a comfortable $4,150 and had grown more than 20 percent in the last two months, while the overall sentiment of the cryptocurrency market appears to be shifting from a bearish to bullish direction. At the time of this publication, the price as rocketed to temporarily over $5,000 in a very short amount of time. While it is true that substantial losses are a possibility, the inverse is also true, with astronomical gains well within reason. In the early days, you could be forgiven for not investing in Bitcoin — after all, the exchange process was often complicated and risky, while the cryptocurrency remained just a relatively obscure investment option. However, as of 2019, there are now dozens upon dozens of exchange platforms available, with myriad ways to purchase bitcoins — available even to the most inexperienced of investors. Should you find yourself catching the Bitcoin bug, check out the following three beginner-friendly trading platforms to help you get your hands on some coins
before the prices go up
.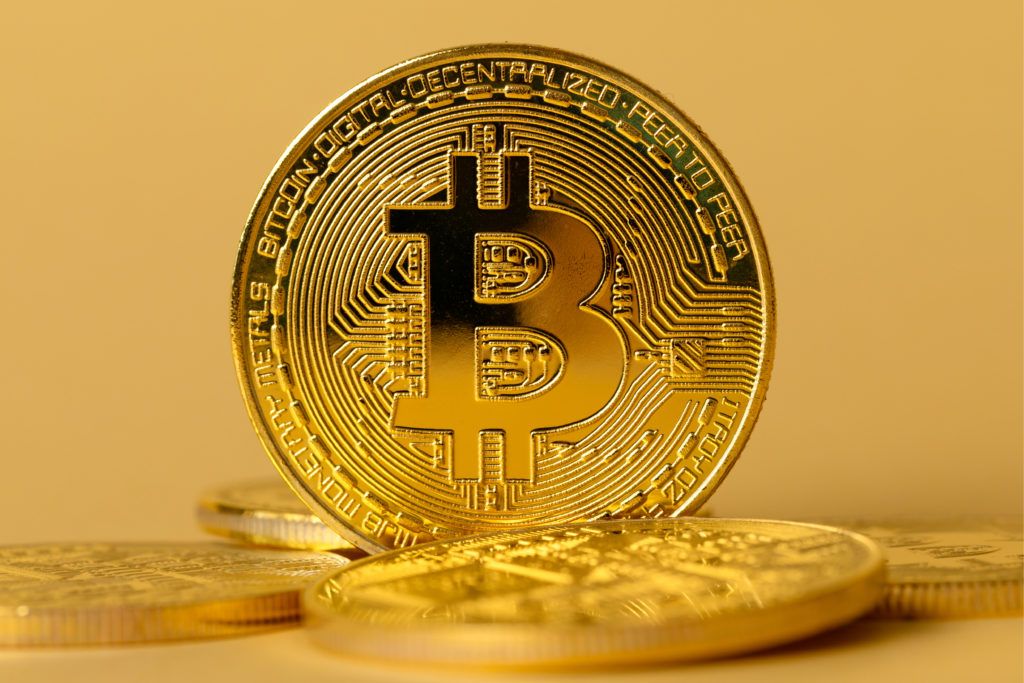 XCOEX — Best For Trading Fees
Founded in 2018, XCOEX is a new platform that is looking to shake up the cryptocurrency exchange market by offering a platform that is as simple to use as social media. In addition to this, XCOEX has demonstrated an intense focus on customer security and market awareness, ensuring its customers feel that their money is well-protected while providing useful mini-guides to help easily navigate the platform.
Why Use XCOEX?
Though XCOEX is one of the smallest entrants on this list, its current commission-free campaign makes it a worthy option for both new and experienced traders, providing a cost-effective way to purchase Bitcoin (BTC) — after all, you can't get better than free. Despite being a relatively new platform, XCOEX has already begun to generate a huge amount of interest thanks to its user-friendly interface and excellent customer support.
Note t

he commission-free trading is only during the first week of April.
How to buy BTC on XCOEX
With a minimum deposit of just $10 and a handy mobile app, XCOEX is a suitable option for those looking to trade on the go — allowing customers to purchase Bitcoin in just minutes. Here's how to use XCOEX to place your BTC buy order:
First, you'll need to create an account. Click the 'SIGN UP' option on the XCOEX homepage, and provide your e-mail address and a secure password to register.
Once registered you will need to top up your account balance with a cryptocurrency to exchange for BTC, or USD using your VISA debit card. On the right-hand 'My Wallets' panel, select your deposit option, if you choose to deposit cryptocurrency, you'll need to select 'Receive' and send your deposit to the address provided.
Alternatively, to deposit USD, click the 'DEPOSIT' option next to USD in the 'My Wallets', select the amount you want to deposit, and enter your payment details to submit the deposit.
Once your deposit has reached your XCOEX account, click the 'OPEN ORDER' button above the trading interface, and enter the amount of Bitcoin you want to purchase. After this, click BUY and your order will be processed.
That's it! You are now a member of the Bitcoin elite!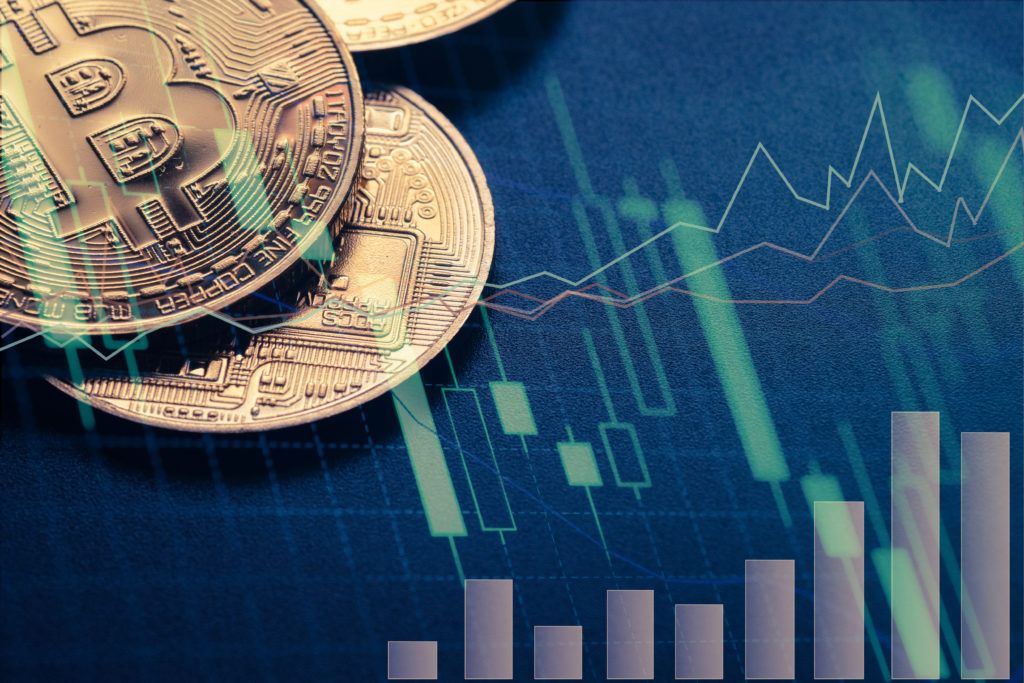 Binance — Best for Variety
Since its launch in 2017,
Binance
has climbed the exchange rankings, and currently occupies the position of most popular cryptocurrency exchange in 2019. Though Binance is new, this hasn't stopped the exchange quickly earning a reputation as an industry titan — with over 10 million registered users and tens of billions in monthly trading volume.
Why Use Binance?
As the world's most popular cryptocurrency exchange,
Binance
boasts a huge number of features that make it both the ideal starting point for new traders, as well as veterans that require advanced trading tools and order options. These features include an extensive selection of supported digital assets and trade pairs, extreme liquidity for major digital assets, and some of the lowest trading fees in the industry, starting at 0.1 percent for new accounts and dropping to as low as 0.015 percent for high-volume traders paying their fees in
Binance Coin
(BNB).
How to Buy BTC on Binance
Being designed for users of all skill levels, Binance has made great strides in terms of user experience, with it taking just minutes to go from registering to trading on the exchange.
Simply head over to the Binance website and Register, before entering your e-mail address and a secure password. Click the link sent to your e-mail to finalize your registration.
Once registered, you'll need to load your Binance account with something to trade against BTC, such as Ethereum (ETH), Litecoin (LTC) or Tether (USDT). To do this, navigate to the Funds tab, select Deposits and search for your deposit option, this will pull up the address you need to send your funds to.
Send over the amount you wish to trade from your external wallet, the number of confirmations required before this will be available in your account balance will be shown below your deposit address.
Once your funds have been confirmed, you just need to head over to the exchange, search for your BTC trading pair on the right, and place your order using the trading panel below the charts. Remember, market orders will purchase BTC at the current market rate, whereas limit orders allow you to choose the rate you enter the market at.
Binance also supports credit card purchases in supported regions.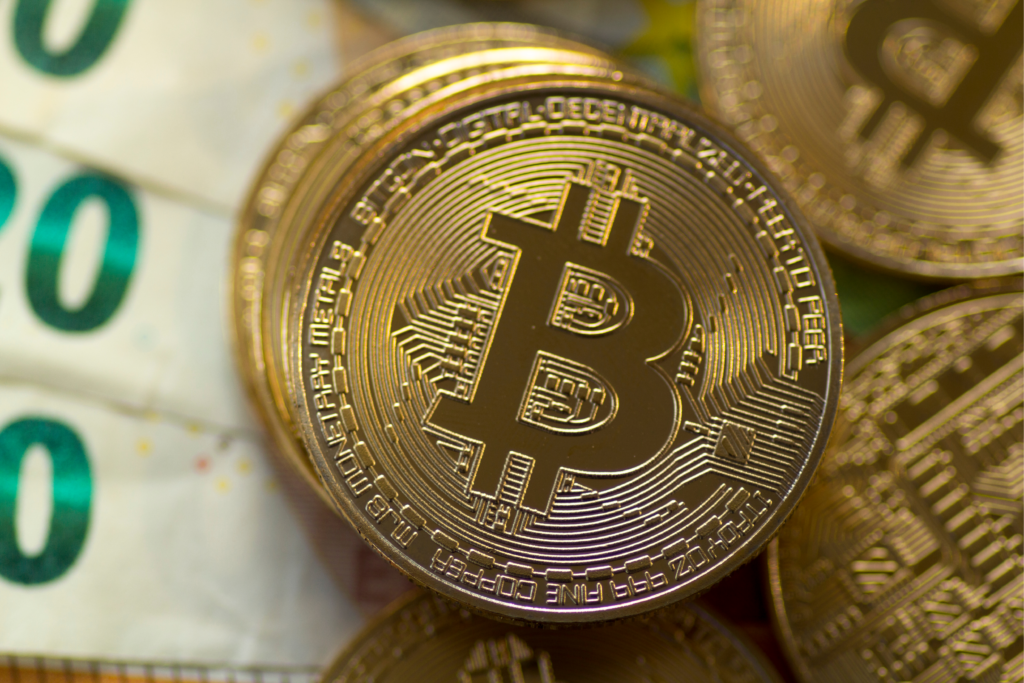 Changelly — Best for New Traders
Arguably one of the simplest ways to buy Bitcoin, Changelly was designed to help less experienced traders and those with little time on their hands quickly get their hands on cryptocurrencies. The platform was launched in 2013, and has grown from being a relatively unknown platform, into an almost household name in the industry — now over 130 available cryptocurrencies and two million plus customers served.
Why Use Changelly?
Besides being an easy on-ramp to purchase Bitcoin, Changelly also offers a number of benefits that are difficult to find elsewhere. The most prominent of these is the fact that Changelly allows customers to buy over 100 cryptocurrencies using a credit card, which takes the difficulty out of acquiring less common digital assets. Beyond this, Changelly has relatively relaxed know-your-customer (KYC) requirements, and will only ask customers to complete KYC if the order is suspicious in some way.
How to Buy BTC on Changelly
As previously mentioned, making a cryptocurrency purchase on Changelly is a simple process, with most transactions being completed within around 15 minutes.
To get started, create an account on the website by clicking the Sign up button and entering your e-mail address. After clicking 'Continue to exchange' you'll be sent an e-mail link that is used to log in.
Once logged in, you'll be taken to the exchange interface, where you will be able to select the currency you want to trade for BTC at the top. In the 'You get' section, select BTC and proceed to enter your Bitcoin wallet address in the next step.
Continue through the steps until you reach the 'Send your funds' page. Here, Changelly will provide you the address that you need to send your funds to. After sending the correct funds to this address, the page will automatically update when the funds are received.
After your deposit has been confirmed, Changelly will automatically disburse your BTC to the address you provided during the exchange procedure. Note that if you select USD as your base currency, you will be able to purchase BTC with your credit card, rather than performing a crypto/crypto exchange.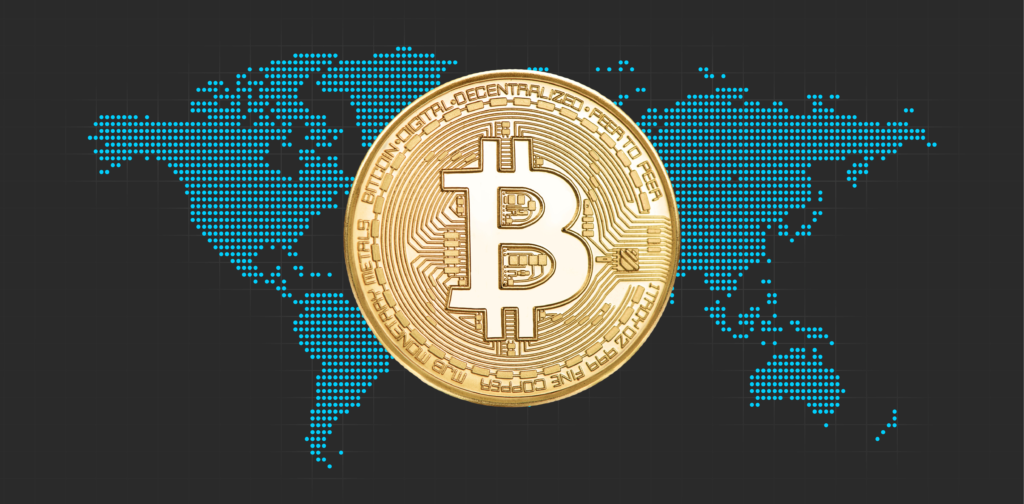 Have you ever used any of these platforms before? What do you think of Bitcoin? Let us know your thoughts in the comments below! 
Disclaimer: This article is not investment advice and should not be taken as such. Always do your own research before investing in Bitcoin (BTC) or other cryptocurrencies, as the market is particularly volatile and high-risk. Never invest more than you can afford to lose, and be prepared to lose your entire investment. This article is also not an explicit recommendation of any of the mentioned companies or exchanges.
Disclaimer
All the information contained on our website is published in good faith and for general information purposes only. Any action the reader takes upon the information found on our website is strictly at their own risk.