BeInCrypto takes a look at price movements for bitcoin (BTC), gold, and select stocks. Check back weekly for more analysis!
Bitcoin has had a dramatic week
This past week has been particularly dramatic for the price of BTC. Last week, bitcoin breached the $50,000 threshold for the first time. It then rose from a daily low of $50,933 to a new peak of $58,413 on Sunday, Feb. 21.
From that high point, BTC immediately began seeing intense selling pressure falling to a low of $47.427 on Feb. 22, then to its recent lowest point of $44,951 on Feb. 23. The past two days have seen it linger around its $50,000 support level.
On Feb. 22, bitcoin fell nearly 13% in a massive 4-hour candle, where more than 404,256 positions had been liquidated. It was the largest drop in price since Tesla purchased $1.5 billion BTC before the price crossed $42,000.
Also, that same day, Janet Yellen, the United States Treasury Secretary, stated that bitcoin is "highly speculative" and "inefficient" for transactions. She even addressed the amount of energy consumed in processing BTC transactions and called it "staggering."
Gold has been bearish
While BTC had been on a bull run since last year up until this past weekend, gold has been bearish since peaking at $2,075 per ounce, in August last year.
In the past week, gold rose from a daily low of $1,760 on Friday, Feb. 19, to a daily high of $1,860 on Tuesday, Feb. 23. It has since fallen back to what appears to be support at around $1,770.
According to Tyler Langton, an analyst at JP Morgan, there is actually support for current gold prices. He said that the key sources of support will be found in "real interest rates remaining lower for longer and COVID-19-related stimulus measures continuing to expand central bank balance sheets."
As Craig Erlam, senior market analyst at foreign exchange company Oanda, said earlier today, "Gold is in trouble once more and the near-term outlook isn't looking great for the yellow metal. Rising yields and now a jump in the dollar are piling the pressure on gold and, barring a reversal in bond markets, it's tough to envisage its fortunes improving."
DJI and SPX
February has seen the Dow Jones Industrial Average (DJI) reach its highest peaks yet, particularly after a Jan. 29 low of $29,856. Over the first week of February, the price rose to what has become a support level just below $31,300. 
Since then, it has been testing that support. In the past week, it has bounced between that support and resistance at about $31,650, before breaking out on Feb. 24 to a new peak of $32,009. Since then, the price has retraced to support around $31,300.
Since the S&P 500 Index (SPX) is composed of a portfolio of major American companies, much like the Dow Jones Industrial Average, it's only natural that the two indices have related performances. 
This was the case going into February, from a late-January low to a support level within the first week of the month, which was then sustained for almost the next two. SPX also saw channeling between that support level and resistance around $3,930, which it breached briefly to achieve a new peak of $3,936 on Feb. 16.
However, on Monday, Feb. 22, that support broke down. The next day saw SPX fall to $3,805 in the first hour of trading, before nearly meeting resistance at closing. On Thursday, it fell back to a lower resistance level of $3,830.
Meanwhile, the global selloff continued on Friday after a surge in bond yields weighed on sentiment. In Europe, the main loss drivers have been resource and technology stocks, not to mention concerns that valuations will come under significant pressure in the event of a financial conditions tightening.
Disclaimer
All the information contained on our website is published in good faith and for general information purposes only. Any action the reader takes upon the information found on our website is strictly at their own risk.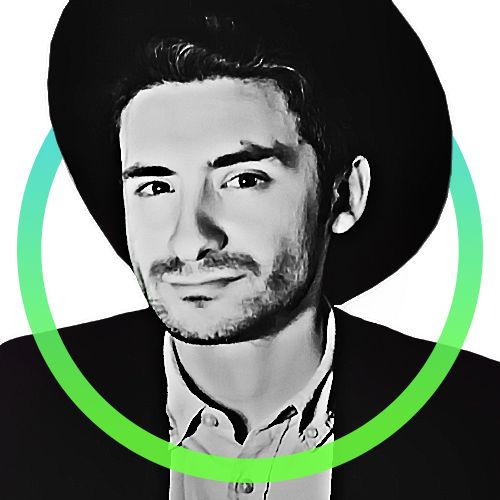 Nick is a data scientist who teaches economics and communication in Budapest, Hungary, where he received a BA in Political Science and Economics and an MSc in Business Analytics...
Nick is a data scientist who teaches economics and communication in Budapest, Hungary, where he received a BA in Political Science and Economics and an MSc in Business Analytics...
READ FULL BIO
Sponsored Sponsored