The Gensokishi Online Project is a GameFi and metaverse incarnation of the award-winning Nintendo Switch/PS4 game "Elemental Knights'.
Since releasing its website and various social networking sites, it has set numerous records on December 2, 2021.
MV/USDT pair will be listed on Gate.io, a leading Cryptocurrency exchange, on March 23, 2022, at 11:00 AM (UTC).
Gensokish Online Project's token MV(Metaverse) is also ranked second in most held tokens out of all 1,000+ tokens built on Polygon, indicating the high expectations for The Gensokishi Online Project.
The community has also grown to over 230k members since its release.
Gate.io
Gate.io is one of the leading Cryptocurrency exchanges established in China, founded in 2013.
Operating under the direction of Gate Technology Inc., the company provides centralized and decentralized systems for the comprehensive protection of user funds.
It also offers trading and instant deposit and withdrawal services based on state-of-the-art technology.
There are more than a million users globally, and the number is still growing.
Security measures are of a high standard, including two-step verification, cold wallet management, and multi-signature, making it a safe and secure exchange for users worldwide.
Start-up campaign for a total distribution of 200,000 MV
In celebration of the MV listing, an MV startup campaign will be held on Gate.io.
VIP 1 and higher tiers of Gate.io can participate in this campaign, and their USDT deposit amount will increase in accordance with their VIP level (VIP 10 and above receive the same amount).
Based on the amount staked, each participant will receive 200,000 MV at the end of the campaign.
After the campaign ends, USDT deposits will also be refunded.
For more information, please see here.
Partnerships with NFT projects and IPs
Gensokishi Online Project has announced a partnership with Soulz, one of the world's most-watched NFT projects, on February 25, 2022.
Most recently, Gensokishi Online Project has also partnered with Aavegotchi, one of Gamefi's flagship projects.
Elemental Knights, the licensor of the Gensokishi Online project, has partnered with many world-class Japanese IPs and plans to leverage its original connections to bring many IPs, business, and NFT projects into Gensokishi Online project's metaverse in the future.
The UGC(User-generated-contents) tool will allow users to create their own maps in the game and place NPCs and monsters anywhere on the map.
By partnering with Gensokishi Online, the projects do not need to build a 3D MMORPG from scratch but can create their ideal world and game within the Gensokishi Online project.
To achieve this, partners need to purchase LAND from the Gensokishi Online project for $MV, which is a token from the Gensokishi Online project.
Factors behind the large increase in the price of the $MV token of Gensokishi Online
Gensokishi Online Project was listed on Bybit, one of the world's largest exchanges, on January 27, 2022. Ten days later, it rose to its highest price of $1.66, x83, its initial listing price.
The Gensokishi Online Project is based on the Elemental Knights, which have already existed for 13 years. The project proceeded without selling tokens to Venture capital at a low valuation.
Gensokishi Online project has the most investors holding MV tokens after Polygon among all the projects on the Polygon chain, which is a sign of the high expectations for the project.
Depositing $MV will earn the in-game currency $ROND, and the number of people staking "MV continues to grow.
As a result, there is less selling pressure on the tokens. The number of people holding $MV in anticipation of the Gensokishi Online project is increasing, and therefore, the price is likely to rise with sound fundamentals.
About ROND and future plans
The ROND token is the name of the token used primarily in-game to make up the metaverse within the Gensokishi Online project.
ROND can also be earned by selling items obtained from adventures and defeating monsters in the game called "Play to Earn."
In-game currency ROND will be listed on CEX, enabling token holders to earn a huge return.
RONDs are converted into mini-RONDs in the game through arbitrage trading. This allows players to play the game comfortably without worrying about the ROND rate.
Gensokishi Online project in-game token ROND whitelist
Gensokishi Online project is excited to announce that it has opened applications for entry into the whitelist lottery of its in-game token, ROND.
Winners of the whitelist lottery will be given a guaranteed right to purchase up to $100 worth of ROND tokens.
Click here for Ts&Cs
Click here for Whitepaper
Click here to visit the Official Website
It recently updated its roadmap and has announced that it aims to list its in-game currency ROND on multiple CEXs by August 2022.
Plan Update: ROND (Polygon & ERC20) – will aim to be listed on CEXs
To express its gratitude, it has decided to open its $ROND Whitelist lottery with $10,000 up for grabs – 100 lucky winners will have the chance to win up to $100.
The Whitelist lottery will end on March 25, 23:59(GMT+8)
ROND Whitelist Lottery Entry Period
STARTs: 2022 March 14, 12:00(GMT+8)
ENDs: 2022 March 25, 23:59(GMT+8)
Emails will be sent to winners on: March 26, 2022
Winners can purchase ROND during: Mar. 26, 2022 – Mar. 31, 2022
ROND tokens will be sent to purchasers:April 4, 2022
To become one of the lucky winners, please see here.
The Gensokishi Online Project will continue to provide blockchain game fans with the latest information on its projects.
Follow their social medic channels to stay updated:
Twitter | Telegram | Discord | Medium
Disclaimer
All the information contained on our website is published in good faith and for general information purposes only. Any action the reader takes upon the information found on our website is strictly at their own risk.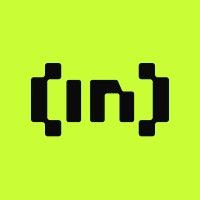 BeInCrypto Team comprises a diverse group of experienced journalists, analysts, and crypto enthusiasts dedicated to delivering the latest news, insights, and analyses in the...
BeInCrypto Team comprises a diverse group of experienced journalists, analysts, and crypto enthusiasts dedicated to delivering the latest news, insights, and analyses in the...
READ FULL BIO
Sponsored Sponsored