Yang Zuoxing has been arrested by Chinese authorities over a legal dispute. The tech mastermind was previously a core member of Bitmain before founding his own competitor company in 2016.
Bitmain's competitors are slowly fading as it solidifies control over the mining sphere in China. The mining giant
had a rocky 2018, to say the least
— but it seems that it is now getting some unplanned help from the Chinese authorities. The founder of MicroBT, Yang Zuoxing, has been arrested
over a legal dispute with his former employer.
The exact details of the dispute have not been disclosed, but the charges relate to embezzlement. Zuoxing is a chip designer who was once a core employee of Bitmain Technologies Ltd., the largest
Bitcoin
mining company in the world. However, he left in 2016 after being denied an equity stake by the company's co-founders. He went on to found MicroBT, which has been stiff competition for Bitmain ever since. The prosecutors did not specify whether the case was related to Zuoxing's time at Bitmain or MicroBT. Thus far, neither company has commented on the matter. While at Bitmain, Zuoxing was responsible for developing Bitmain's flagship products, the AntMiner S7 and S9 models in 2016, before leaving. Since then, Zuoxing's company, MicroBT, has consistently been a thorn in Bitmain's side as it battles in courts over claimed intellectual property theft. The company produces WhatsMiner Bitcoin mining equipment, which now controls about 40 percent of the market — cutting deep in Bitmain's competitive edge.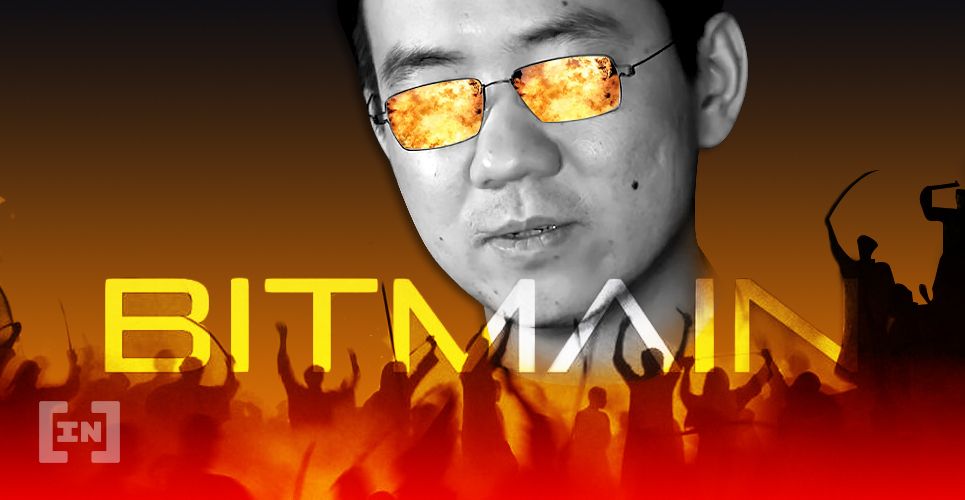 The charges against Zuoxing has now put the future of MicroBT in limbo — much to the advantage of Bitmain. Bitmain has been stepping up its profile in recent months after a managerial shake-up at the highest levels of its business. As BeInCrypto recently reported, Jihan Wu has cemented his control over the company after it ousted Micree Zhan from its managerial board. Zhan plans to sue Bitmain
over being 'removed illegally,' he claims. 
Still, Bitmain shouldn't expect MicroBT to simply fade away now that its founder has been caught up in legal limbo. Last week, the company launched its WhatsMiner M30, which has a computing power at 88 terahashes per second.
Disclaimer
All the information contained on our website is published in good faith and for general information purposes only. Any action the reader takes upon the information found on our website is strictly at their own risk.