Developers are expressing concern over Ethereum's Istanbul hard fork. One of the EIPs is said to not be backward-compatible and will likely invalidate a few deployed smart contracts.
The Istanbul hard fork for Ethereum is supposed to pave the way towards ETH 2.0. Scheduled for mid-October, it has recently come under fire by a few Ethereum developers, and it seems that even Vitalik Buterin agrees with some of the criticisms.
Wei Tang, a rust developer, Tweeted that one of the EIPs for the Istanbul hard fork, EIP-1884, will likely break "at least a few smart contracts." He argued that the fact that many core developers are overlooking this issue is 'worrying.'
I'm quite concerned about #Ethereum's #Istanbul hard fork. One of the EIPs, EIP-1884, will break at least a few deployed contracts. This may be a standalone incident, but what worries me is that some participants on last AllCoreDevs seem to classify it as an acceptable behavior.

— Wei Tang (@sorpaas) August 29, 2019
Ethereum Istanbul Concerns
Backward compatibility should be "one of the top priorities," from a software engineering perspective. This is especially important for blockchain-based networks since so much money is tied up in these smart contracts and it is how value is accounted for on-chain.
Tang underscored his point by arguing that one of the reasons Windows became so popular was precisely because of backward compatibility. If Ethereum wants to have a bright future, it needs to incorporate this into its update.
One of the reasons why Windows gain popularity is because of backward compatibility. Linux has a policy that it will never break user-space programs. You can run ancient operating systems on modern CPUs. #Ethereum shouldn't be of exception if it wants to have a bright future.

— Wei Tang (@sorpaas) August 29, 2019
It seems that some of those at the highest level of Ethereum's organizational structure took notice. Vitalik Buterin even favorited Tang's initial tweet.
Criticizing the Critic
However, the replies to Tang's concerns were mixed. Some argued, for example, that comparing Ethereum to an operating system like Windows is a poor example. This is because Windows is not a networked system. As Alejandro Ribo (@aribo) explains:
Windows/Linux/MacOS not good analogy. None are networked systems, they don't have to deal with exact issue EIP-1884 deals with: use of networked computation. Being EVM scarce resource, any app developer needs to assume changes in its economy, not presume backwards compatibility.

— Alejandro Ribó (@aribo) August 31, 2019
Others, like @MihailoBjelic, echoed similar criticisms, about how not all apps can work on all operating systems. In this case, Ethereum would be like an 'operating system' and smart contracts like 'apps.' We can't expect the apps to be always compatible. Instead, they need to be updated.
Regardless, it seems that despite the Instanbul hard fork slated to roll out in October, there is still a great deal of controversy. It remains to be seen whether these criticisms could cause a postponement.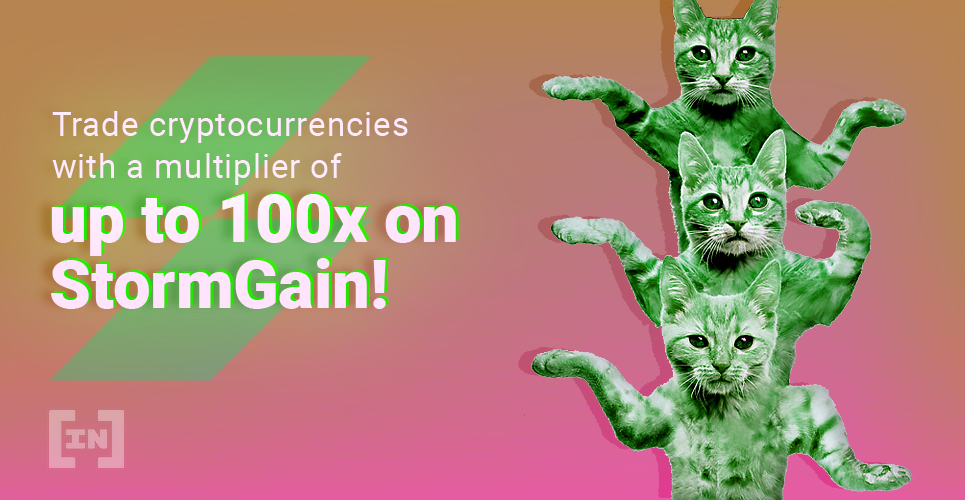 Do you believe the Istanbul hard fork will still go through as planned? Let us know your thoughts below in the comments. 
Buy and trade cryptocurrencies with a 100x multiplier on our partner exchange, StormGain.
---
▶️ Do you want to BeInCrypto? Join our Telegram Trading Community for exclusive Trading Signals, educational content, discussions and Project Reviews! Images courtesy of Shutterstock, Trading View and Twitter.